CSI3*W Budapest
>
News
>
Virág Weinhardt wins gold in the Grand Prix of the Budapest Jumping World Cup
Virág Weinhardt wins gold in the Grand Prix of the Budapest Jumping World Cup
The Budapest Jumping World Cup was organised for the first time 13 years ago. Initially, the László Papp Sports Arena hosted the prestigious sporting event. This year the Hungarian Equestrian Federation, due to the pandemic situation, decided to hold the event at the National Riding Hall, as it more comfortable for horses and riders and no large grandstand is required for the actual closed-door competition. The outdoor warm-up track was covered with a temporary mobile roof 25×60 meters in size to ensure the most perfect conditions.
The most prestigious event of the closing day was the 145-cm Grand Prix and 39 competitors lined up. Unlike the previous competitions, this time riders could only participate on one horse. The online public could view many excellent rides in the first round, so ten rider and horse pairs, with three Hungarians among them, got into the jump-off.
The first starter, Dieter Kofler, found himself in a difficult position, as he had to find out the ideal pace and line. He choose the shortest possible lines and his horse rushed almost perfectly trough the track, they only lost a very few time before the last fence and finished with a quick time. The following riders did not risk the shortest line but they rode at a higher pace. However, they couldn't beat the Austrian rider's time having finished second in the Grand Prix.
The only rider who had a perfect and really speedy track was the Hungarian amazon, Virág Weinhardt, and she won the Grand Prix's gold podium. Virág Weinhardt has already achieved many successes for Hungarian Show Jumping and has represented Hungary in numerous competitions with great success but this year was less fruitful for her. This GP victory and yesterday's fourth place in the World Cup Qualifier can be major compensation for her and an excellent way to finish the year.
The third place of the Grand Prix went to Tobias Bachl representing Germany, followed by Slovakian Andrej Holly and Slovenian Iza Vele.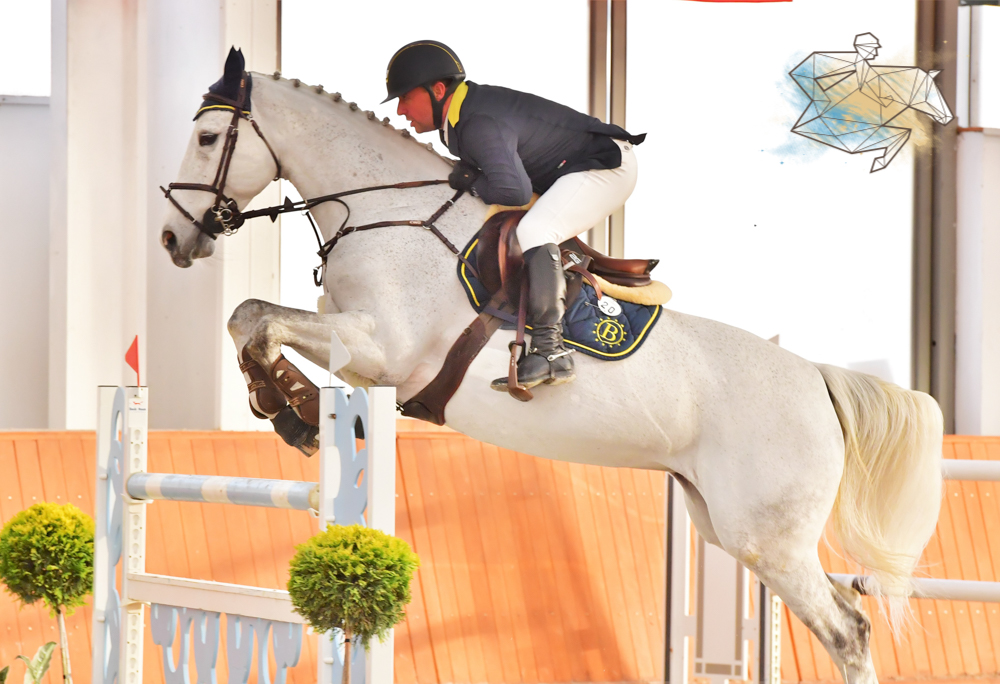 Hungarians Zoltán Czékus and Gyula Szuhai took part in the jump-off on their young horses as well. They did not take unnecessary risks, as their horses do not have that much routine at this level. Zoltán Czékus's 9-year-old mare, Ricola, still jumped without any fault in the jump-off and they finished in sixth place. Gyula Szuhai's 7-year-old horse, Lawisangos, showed enormous jumping ability and completed the 150-cm tracks without any problems. This time her only fault was attributed to a lack of routine, however, the horse is one of the greatest prospects for future prestigious competitions.
Photo: CSIO Budapest / Hajdu Krisztina – Lovasfotó.hu