The first international show jumping competition of the season kicked off on Thursday at the National Riding Hall. The Count István Széchenyi Memorial Competition will host riders from 11 nations over four days, with a total of nearly 200 riders and 280 horses.
Hungarian Anthem in the Young Horses Competition
Thursday started with the 120-125 cm competition for 6- and 7-year-old horses and recorded 15 and 18 horse and rider pairs in the two age groups, respectively. Hungarian riders jumped quite well and local rider Gábor Szabó junior in the saddle of XIXO Borgia took the victory, ahead of 13-year-old Rodrigo Szuhai on Jayjay, who is making his debut in the children's national team this year.
Third place went to Tamás Mráz and El Conthero, ahead of Bence Dömse on Lady Zaphyra, Hungarian youth team member Lizanna Kiss on Cloé, and Máté Lehotai on Kaaij CHS.
Patrik Zoltán Buza Rode Fastest Round in the Silver Tour
The event went on with the 130 cm Silver Tour, a competition against the clock, where 56 pairs lined up at the starting line. Krucsó Riding Club's young talent, Zoltán Patrik Buza, was mentioned twice at the award ceremony after winning the event on No Fear KDW Z and finishing sixth on Hunter Dadero Z.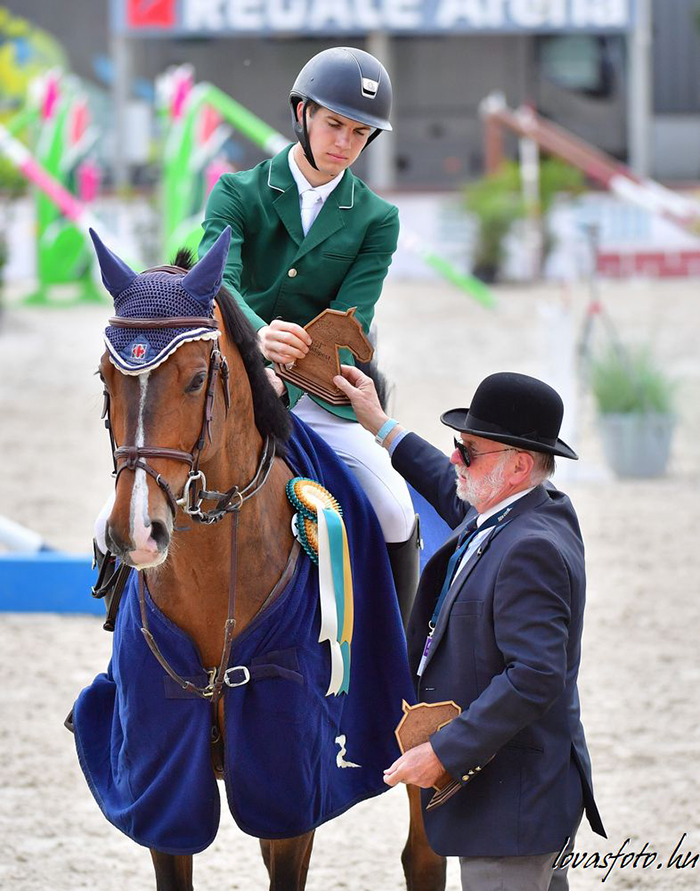 Rodrigo Szuhai took silver this time again on his horse Chacco Boy, ahead of Krisztián Búza riding Donna Clara.
Fourth place went to Roland Kovács on Sir Winston-C and German Andreas Brenner on Cashiragi closed fifth.
Sára Szabó-Máriás Victorious in the U25 Competition
GSH Team Riding Club team rider, Sára Szabó-Máriás, also took victory in the U25 competition, finishing more than 4 seconds ahead of the second-placed rider, Gyula Szuhai Jr.
Marcell Mészáros rode Comedy Start to third place, ahead of Czech rider Tina Larysova and Máté Lehotai and Boglárka Bosits, both taking clear rounds as well.
Gábor Szabó Jnr's Golden Day after Gold Tour Victory
In the 140 cm Gold Tour 68 competitors lined up for the start and it took more than two and a half hours to decide the event's trophy winner. The final result probably surprised no one, as Gábor Szabó Jnr. had won the semifinal of the Gold Tour victory four times in a row before. In 2017-2018 he teamed up with Timpex Bölcsész, in 2019 with Timpex Fényév, last year with Lord Classic, and this time with Chabal TH. This was his second victory on opening day, not to mention his clear ride and ninth place in the competition on his new horse, Mezőhegyes Chabala.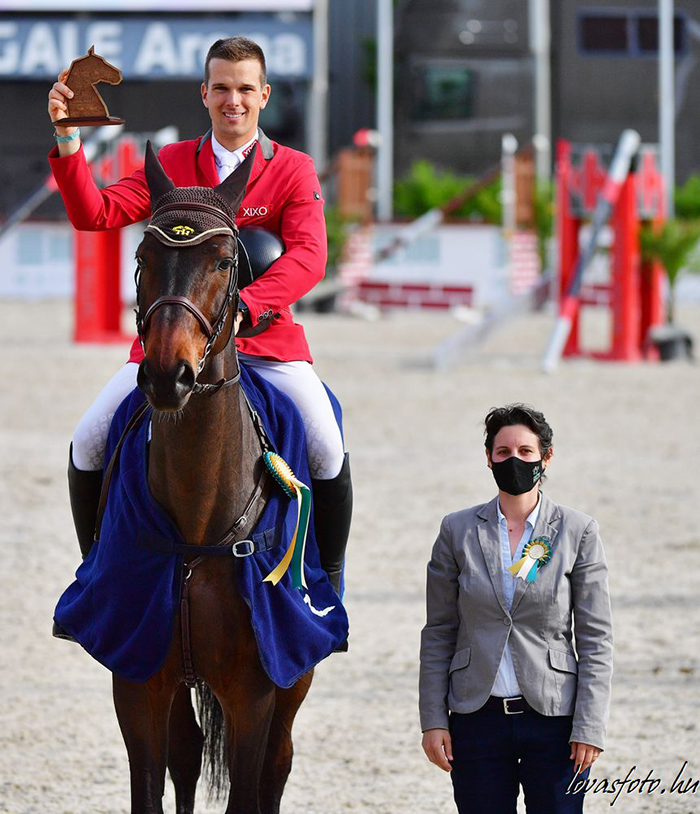 Second place went to Fritz Kogelnig Jr., representing Austria, ahead of Andreas Brenner and Slovakian Jan Cigan Jr.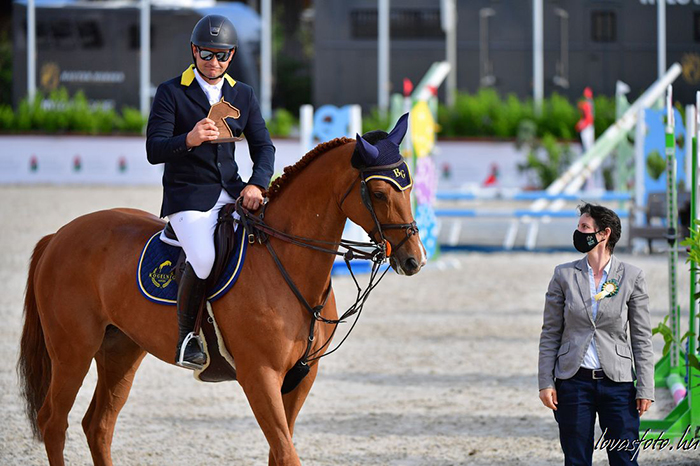 In fifth place was Germany's Steffen Hauter, followed by Tamás Mráz on Givan, and Balázs Varga on Justice.
Lightning fast rides in the VIP Tour
The closing competition of the day, the VIP Tour tested the skills of young and amateur riders at 110 centimetres. The winner of the event was Lilla Arató on Timpex Emlék, ahead of Anna Nyíri Jázmin on Light Point.
Catalina Sfetea and Dyra took third place.
Photo: Krisztina Hajdu /Lovasfoto.hu