First gold for Poland in the competition presented by M4 Sport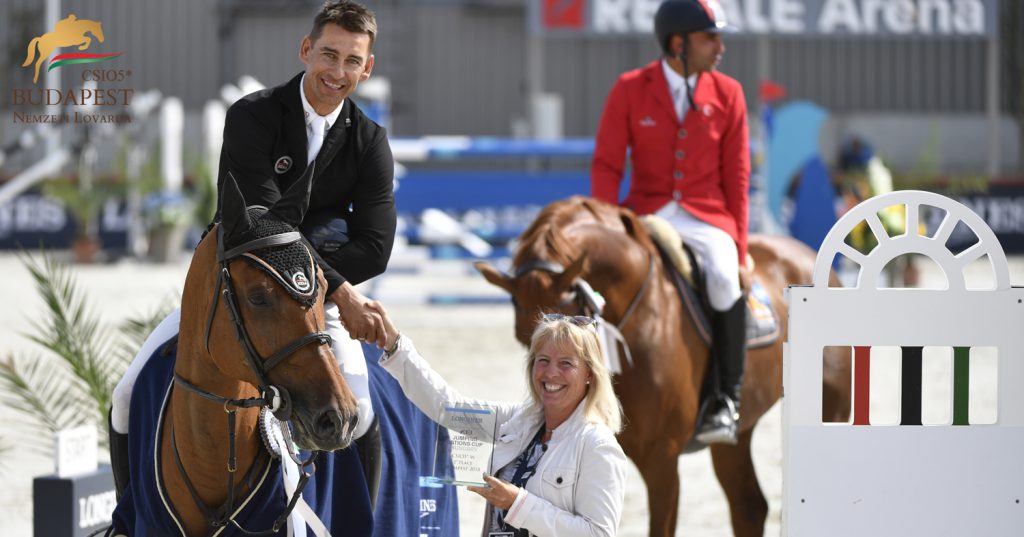 Saturday's classic judged competition against the clock at 145 cm was organised for the prize presented by M4 Sport, the main media partner of Longines FEI Nations Cup™ Jumping of Hungary CSIO5* Budapest.
Since the beginning of the competitions in Budapest Poland took victory for the first time thanks to Krzysztof Ludwiczak's excellent ride who completed the course in 62,35 seconds in Sendra Blue's saddle.
Krzysztof Ludwiczak – Sendra Blue
For the Hungarian fans' pleasure Gábor Szabó Jr. surprised the spectators with his young hope Lord Classic taking second place with a less than 0,2 seconds slower ride than the winner.
ifj. Szabó Gábor – Lord Classic
Ömer Karaevli who still finished on the podium several times during the weekend closed in 3rd place followed by Russian Maria Madenova the second placed rider in the previous contest.
Ömer Karaevli – Daydream
The fifth place was taken by Péter Szuhai the Hungarian junior team's member on his best horse East Wind.
Photo: CSIO Budapest / Hajdu Krisztina