The closing event of the first day of the CSI3*-W Designated Olympic Qualifier for Group C was reserved for young horses. In the 125-130 cm two-phase competition against the clock 6- and 7-year-old horses made up the field.
Usually, older generation horses finish at the top in such competitions, and today was not different either as the second to ninth places went to 7-year-olds. This is why it is a major success for László Tóth, Jnr. taking victory on his six-year-old own breed, Ching.
Young talent Emma Augier De Moussac, representing the Czech Republic, finished second, ahead of Annamaria Zárug teamed with Hungarian-bred Candy.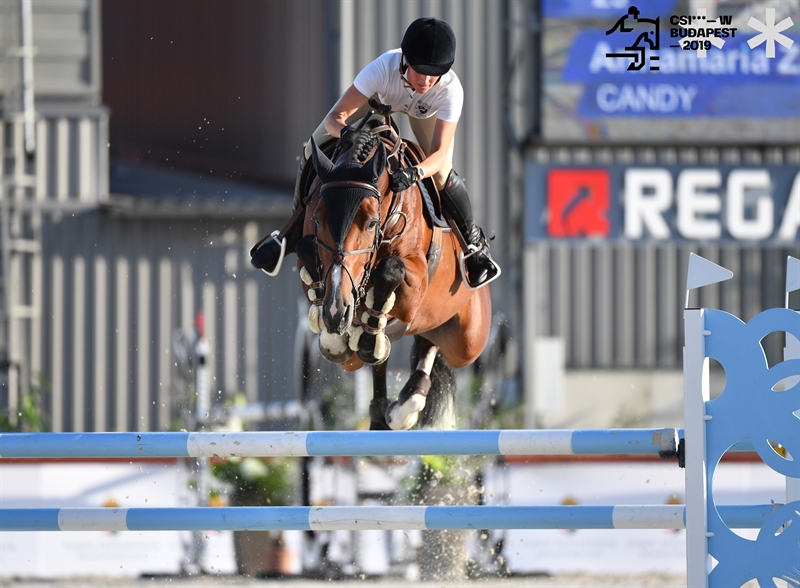 The Romanian Constantin Cojocariu scored fourth place. Attila Técsy on Ciarado closed fifth and Máté Lehotai who rode Lican, owned by Ferenc Botka, finished sixth.
Photo: CSIO Budapest / Hajdu Krisztina