In the second competition of the first day at the CSI3*-W Designated Olympic Qualifier for Group C, the riders faced fences at 140 cm. The extreme heat in Budapest challenged riders and horses alike.
Several riders gave up the competition from tactical reasons as they preferred not to take any risk on account of the weather conditions and wanted to keep their horses fresh and fit for tomorrow's featured competition. This shows the high importance of the Nations Cup on Friday as well as the fact that the riders forfeited the €3,000 prize money.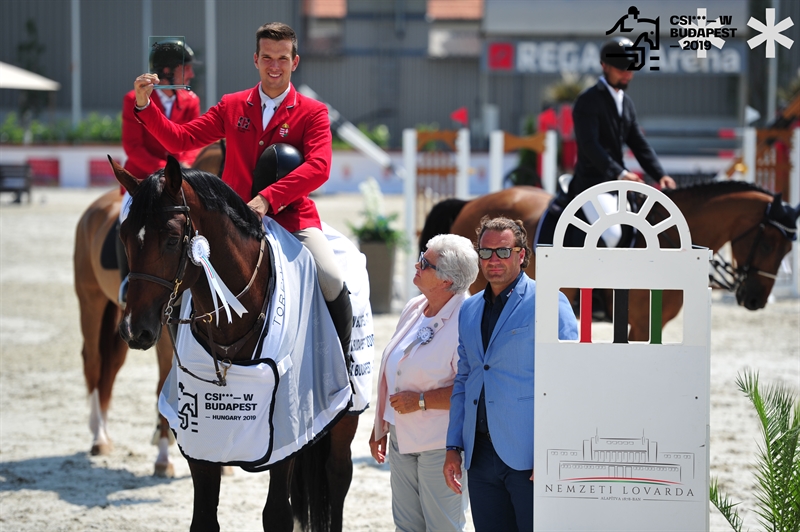 Gábor Szabó Jr. was lucky enough to bring a second horse, Timpex Fényév, to the National Riding Hall as well. He managed to claim first place on it and posted a 2 seconds faster time than Roberto Arioldi from Italy.
Third place went to another Hungarian rider, László Tóth Jr. on Casino Royal Z.
Zoltán Czékus in the saddle of Kronos was on the lead for a long time but at the end they slipped to fourth place, ahead of Romanian Andrea Herck and Samuele Maestri from Italy. Sándor Szász finished seventh on Lorenzo 354 and István Máté Jr. captured eighth place on Casus Bibendi.
Photo: CSIO Budapest / Hajdu Krisztina