The last but one class of the CSI***-W International Show Jumping competition was against the clock on 140 cm, where as many as 59 riders were competing.
The only rider who could complete the course within 60 seconds, was one of the youngest riders in this competition, the just 25 years old Tamás Mráz. He was riding the black stallion, Cariba Dam, owned by Lóránt Erdélyi.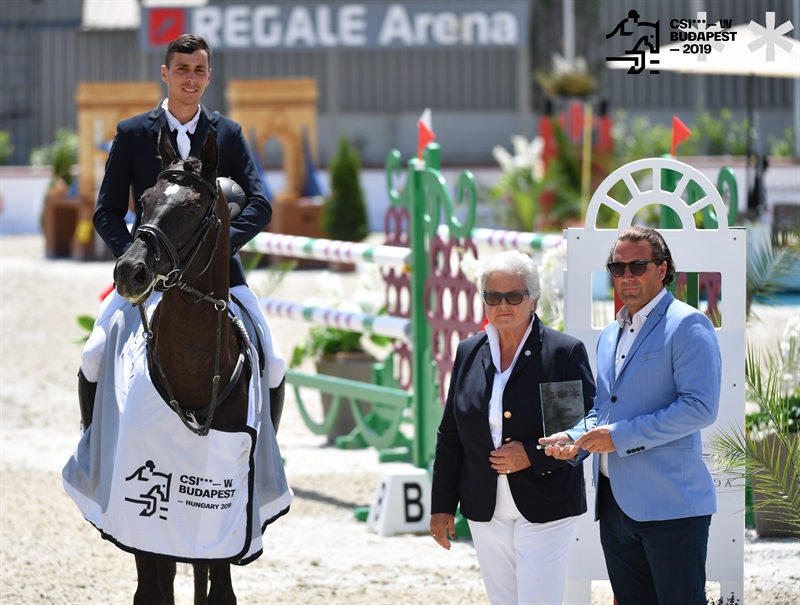 The second place went to István Máté jr., who rode double clear rounds two weeks ago in the CSIO Nations Cup in Bulgaria, granting the Hungarian team a first place.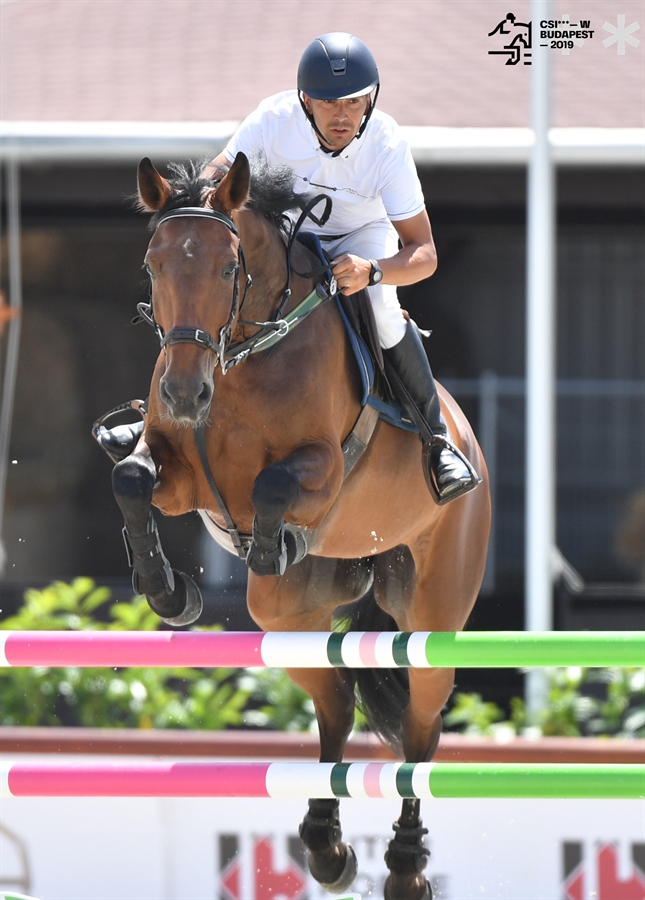 In the bronze medal position finished Samuele Maestri representing Italy, and in the fourth place László Tóth jr. who has already won five classes this week.
The five times Czech champion Ales Opartny finished on the fifth place, followed by the Italian Olympic rider Roberto Arioldi as sixth out of the large number of contestants in this class.
Photo: CSIO Budapest / Hajdu Krisztina