The Sunday of the CSI***-W International Show Jumping competition started with the accumulator competition with joker against the clock with obstacle height of 130 cm.
10 obstacles were waiting for the riders, each of them worth the score of its own number upon completion and weren't resulting in loss of points in case of a fault. The interesting thing about this type of class is that there were no combinations. However, the completing the last jump, the joker jump, which was set higher than the rest of them, counted double points for the riders. At the same time fault on this jump resulted in the loss of double points as well.
Five riders were able to get the maximum collectible, 65 points, so between them the time decided the final ranking.
The winner of this competition was Krisztián Búza riding Fortender, beating the Bulgarian Olympic rider, Rossen Raitchev, who already finished third in the Longines world ranking point 150 cm class on Thursday.
The third place in this class today went to Gyula Zárug who was one second faster than Zoltán Lázár Jr. and Zoltán Czékus, who also reached the maximum score. Flóra Füzér and Balázs Sándor finished as sixth and seventh with the score of 61 points.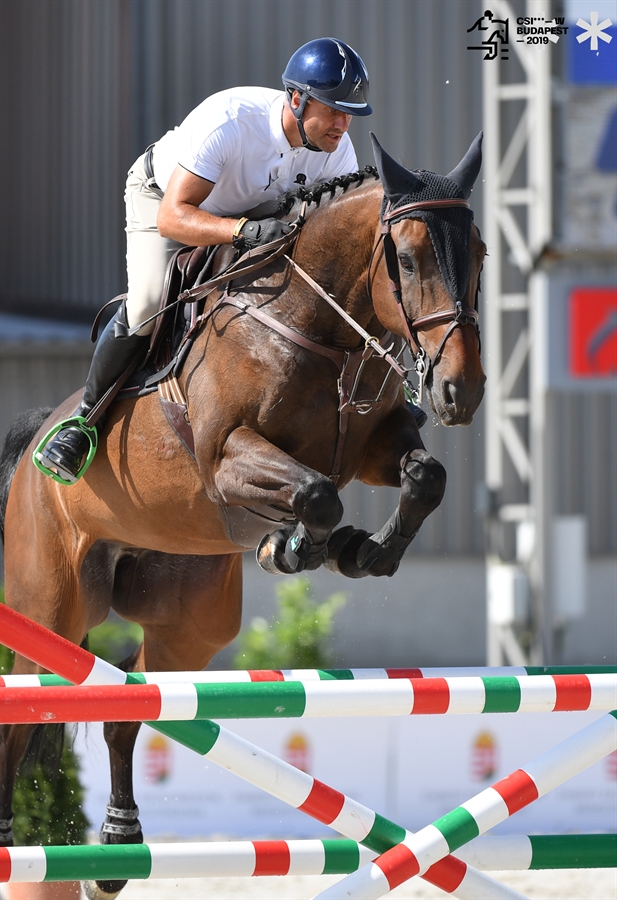 Photo: CSIO Budapest / Hajdu Krisztina