On the last day of the Gróf Széchenyi István Memorial riders competed in four different classes. The opening, the Bronze Tour, brought German succes.
Opening the day was the 130 cm competition for the Prize of XIXO. 56 competitors lined up in this class, the fastest clear was Jörne Sprehe with Solero 79 out of them.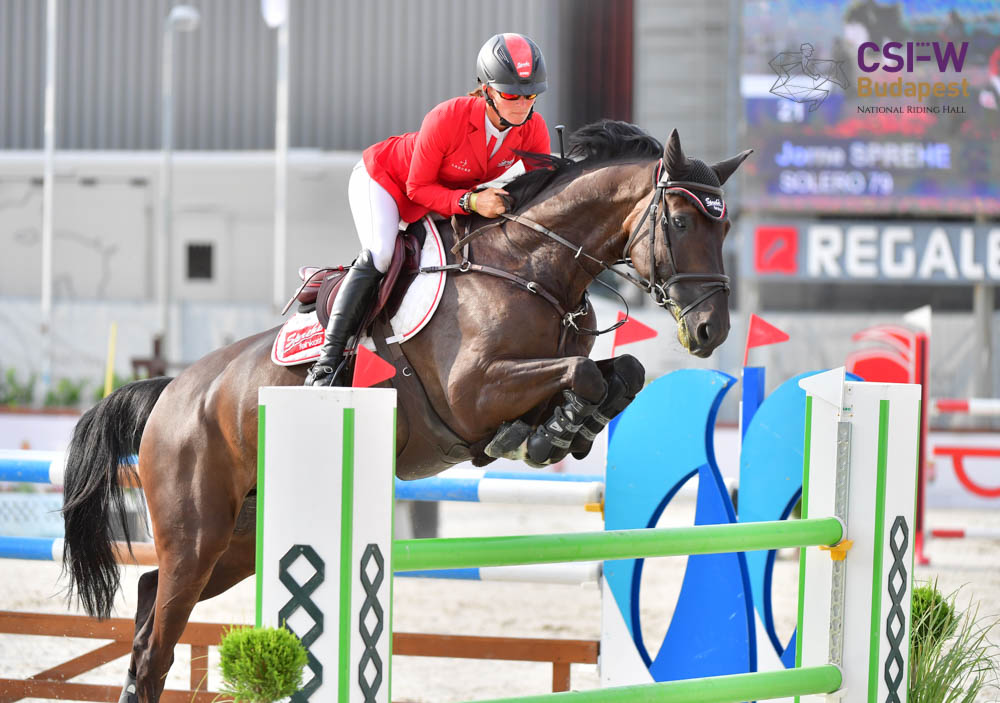 Tóth László jr. finished second on Casino Royal Z, ahead of Szabó Gábor jr. riding Timpex Fényév.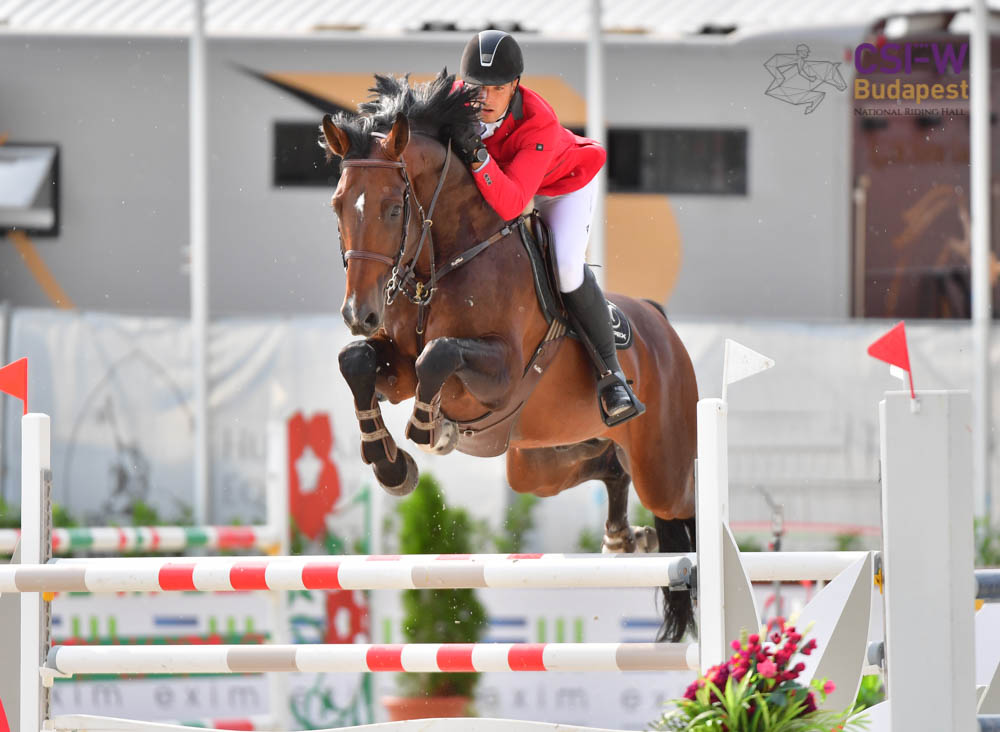 Kristaps Neretnieks came fourth on Dukato M, ahead of Henri Kovács in the saddle of Quintero and Tamás Mráz on Sárripuszta Indigo.
Russian Victory in the VIP Tour
The ending class of the VIP Tour for the Prize of the National Riding Hall has the most difficult track in this category so far, so only a few riders were able to complete it without a fault. Daria Kazakova from Russia proved the fastest clear on Carte Noire, ahead of Virag Budai and Dalma Ferencz Mercedes.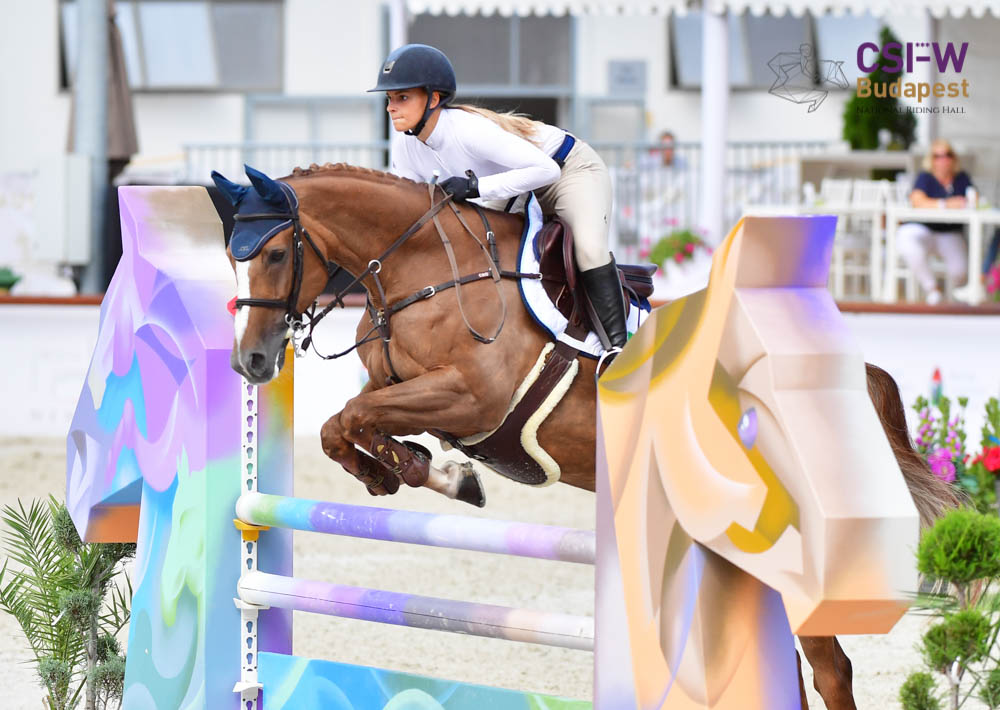 Virag Viktória Reichert closed fourth with a clear round, ahead Károly Régely and Kozma Rebeka, who had time penalty.
Daniella Theelen Rides Fastest Track in Semi-Finals of U25
The closing event of Saturday was the 135 cm class for U25 riders for the prize presented by the Ministry for Innovation and Technology. Ladies dominated the competiton again, and german rider, Daniella Theelen recorded the fastest track in the saddle of Coupon, ahead of Lotti Illés-Tóth with Lacos.
Third place went to Arabella Prior.
The frequent winner of the this category, Sára Szabó-Máriás came to the fouth place riding on her self bred mare, Medáll. Marcell Mészáros finished on the fifth place, ahead of Flóra Füzér.
Those interested can also follow the event from the comfort of their home. Major competition events will be broadcasted on the Hungarian television channel M4 Sport. The competition events are broadcast live by Riderline:
Health measures to be implemented at the CSI***-w Budapest Show Jumping World Cup >>
Photo: CSIO Budapest / Hajdu Krisztina