CSI3*W Budapest
>
Hírek
>
The CSI 2* – W Budapest Show Jumping World Cup kicked off with the victory of Gerfried Puck
The CSI 2* – W Budapest Show Jumping World Cup kicked off with the victory of Gerfried Puck
The CSI ** – W Budapest Show Jumping World Cup has started at the National Riding Hall with riders representing 11 countries on the line.
The most prestigious competition on Friday was a 145 cm contest against the clock with the participation of 48 competitors. There were not many clear rounds as the relatively difficult design challenged both riders and horses. Some of the riders took high risks and tried to shorten the lines and their time. One of them was the Austrian Gerfried Puck, member of team Alpenspan, whose calculations proved worthwhile, starting the weekend with a victory.
Second place went to Urh Bauman from Slovenia. Bronze was taken by another Austrian rider, Dieter Köfler.
As the best Hungarian rider, Zsófia Vándor on Quintus captured fourth place, ahead of Slovakian Andrej Holly and German Tobias Bachl.
For the first round of the 140 cm Silver Tour 31 rider and horse pairs lined up. Several of them represented the Hungarian young generation and they have done quite well on the highly technical parkour. Only nine riders finished without any penalties. Among them, Lizanna Kiss, the last starter, scored the fastest time in the saddle of Cashflow. Earlier this year she took second place in the Hungarian Championship for young riders.
Second place went to Balázs Horváth in the saddle of PM Chaccera, ahead of Gyula Zárug on Doris.
Fourth place was taken by Máté Lehotai, another Hungarian U25 rider. Zoltán Czékus finished fifth followed by István Máté Jr. who was victorious two times at the Masters' Tournament earlier.
The Bronze Tour was a Table C competition, where riders do not get penalty points but time penalties whenever fences fall. At the end these seconds are added to the time taken by each rider to set the ranking. The winner of the competition was Gyula Szuhai on Chacco Boy. The pair has proven many times that, when it comes to speed, they are hard to beat. In the saddle of Chacco Boy, Gyula Szuhai Jr. won this type of competition at last year's Budapest World Cup, and he took victory with Rodrigo Szuhai in the Grand Prix for Young Riders at last week's Hungarian Masters' Tournament.
Today Tamás Mráz on Sáripuszta Indigó finished second, ahead of Balázs Horváth on PM Quintera and Ádám Faluhelyi on Nobelesse VD Donkhoeve.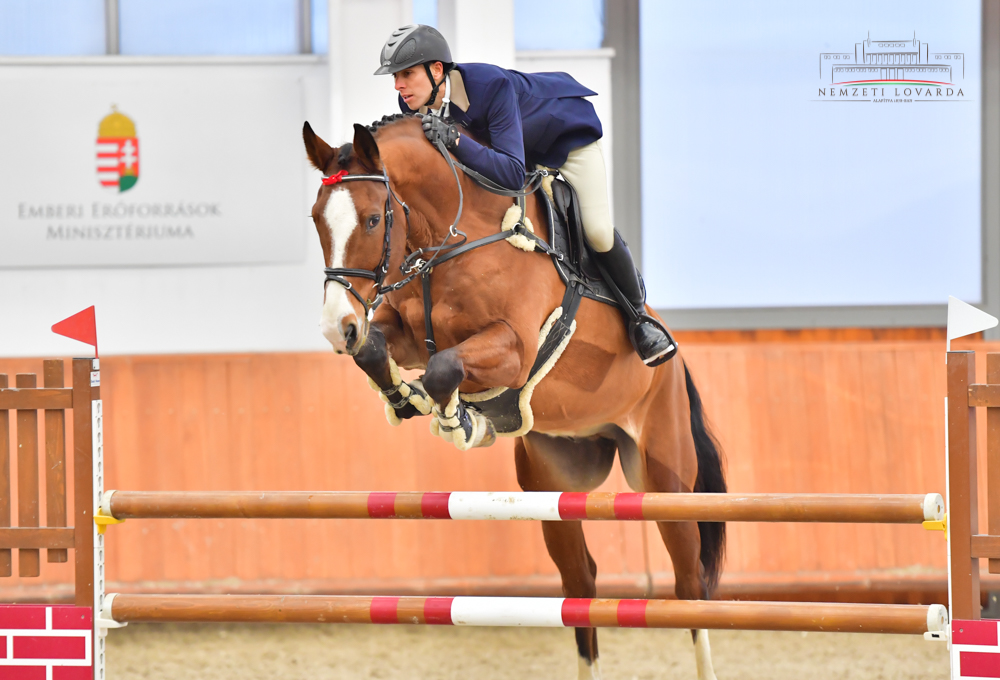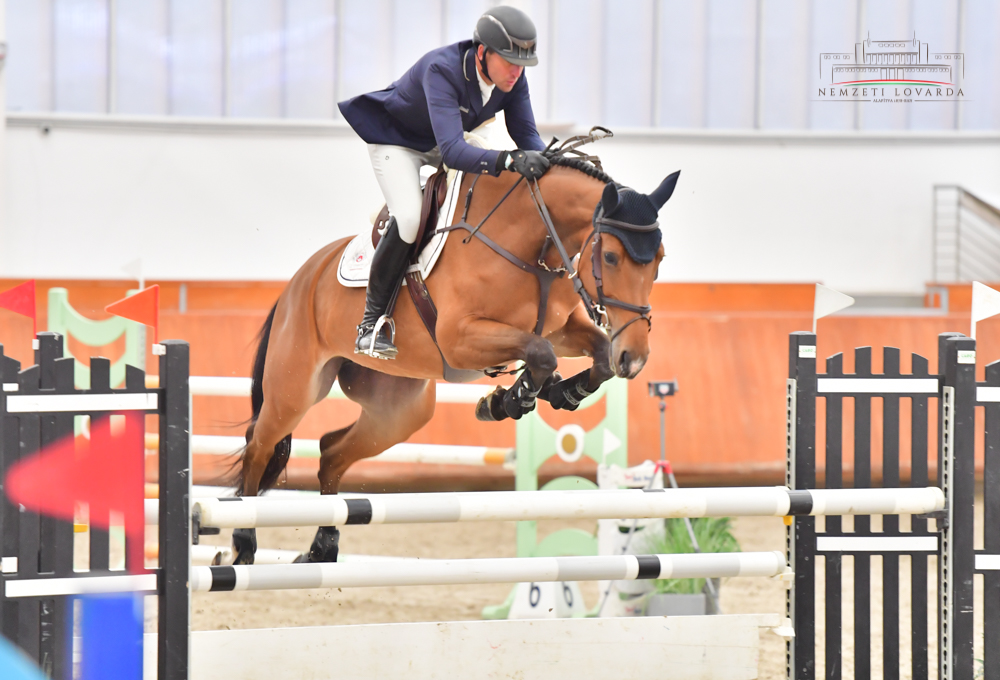 Two other Hungarian Young riders, Dóra Bognár and Panna Reisz closed in the top six.
In the 125 cm U25 competition the gold went to Romania. Constantin Cojocariu took the fastest round, followed by Hungarian riders, Imre Vincze and Szabrina Plavecz.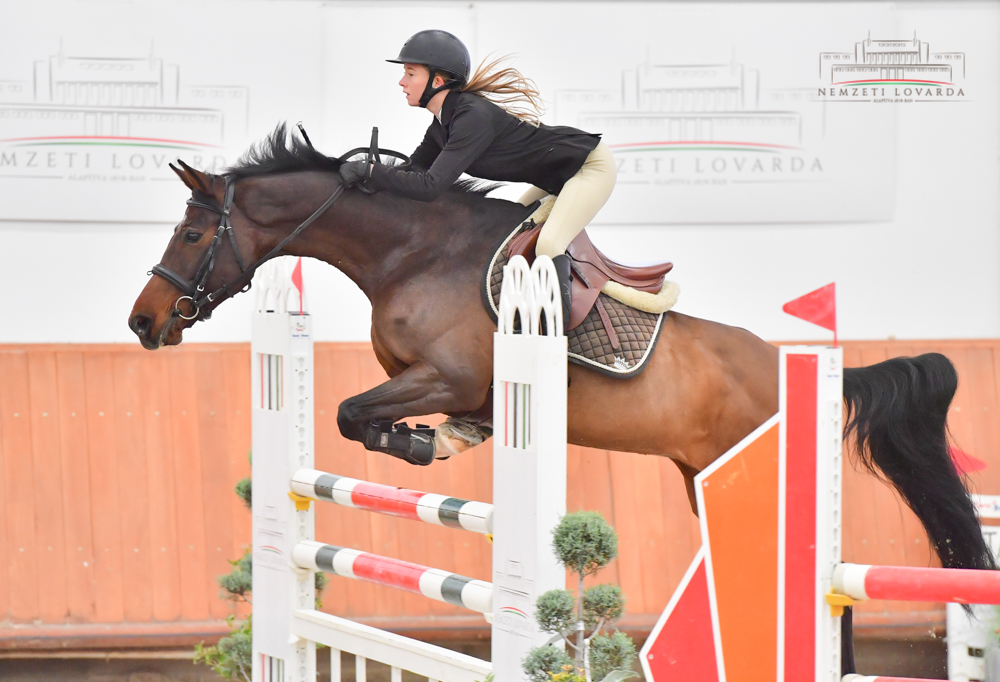 Lizanna Kiss finished fourth on her young mare, Cloé, while Dalma Mercedes Ferencz closed fifth and Máté Lehotai sixth.
In the 125 cm open competition a rare situation occurred with Hungarian Kristóf Hegedüs and Romanian Daniel Ionut Bucur completing the track in exactly the same time to the hundredth of a second, so they shared the victory.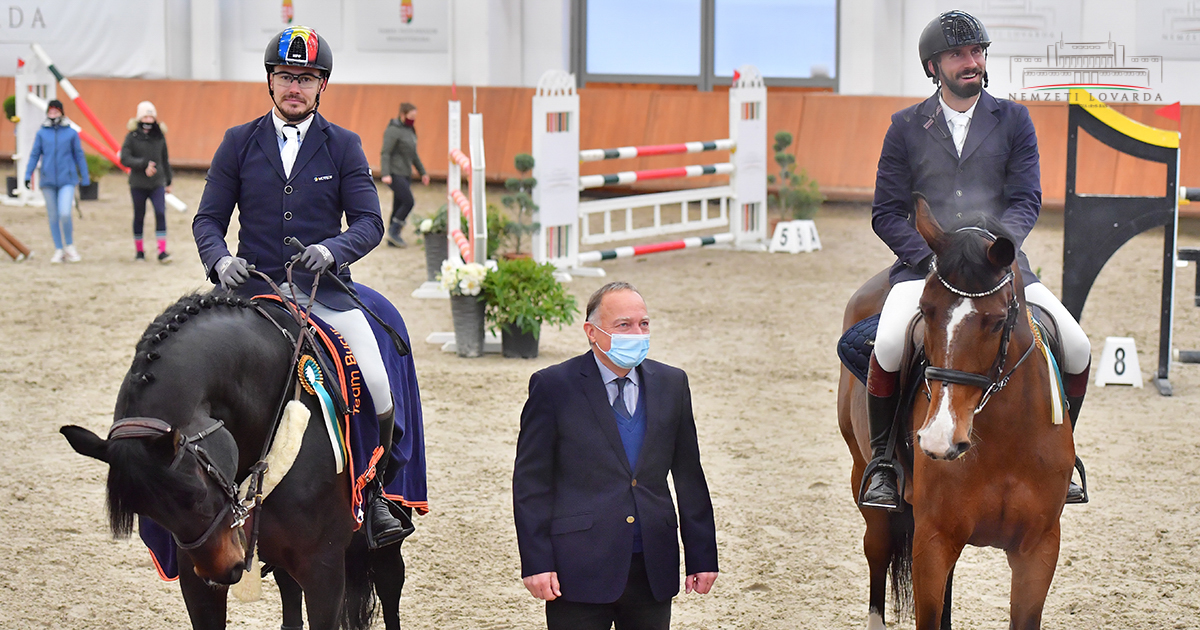 Kristóf Hegedüs on N-Chacco's Cento, his number two horse finished third, ahead of Attila Técsy, likewise placed on two horses, and Gábor Fábiáncsics.
The CSI**-W Budapest Show Jumping World Cup is held behind closed doors, with the exclusion of the audience. Live coverage of the competitions can be viewed on the following websites:
Disease control measures during the CSI**-W Budapest Show Jumping World Cup >>
Photo: CSIO Budapest / Hajdu Krisztina – Lovasfotó.hu