The highlight of Saturday's program of the Count István Széchenyi Memorial was the final of the Silver Tour.
The competition was very exciting on account of the 135cm fences as well as the extremely tight time limit. The riders had to step out of their comfort zone and take risks either by increasing the pace or by choosing tighter turns. In the end, 23 of the 67 riders managed to complete the course without penalty points on the fences, but many of them got time penalties, so only 12 competitors left for the jump-off.
Local riders performed well, particularly Krisztián Búza on Landstream, taking victory after a brilliant ride.
Silver place went to German Steffen Hauter, beating Hungarian national team member Szabolcs Krucsó in the last minute.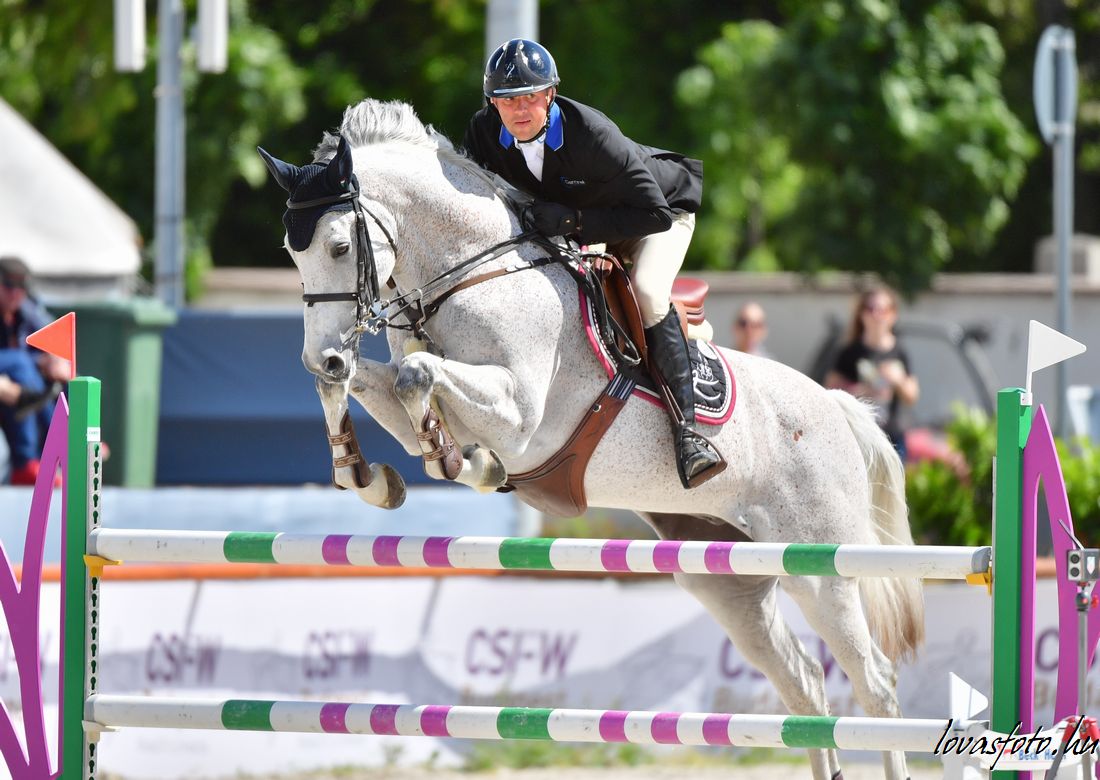 Fourth place was taken by Ádám Faluhelyi from Fábiáncsics Horses SE on Noblesse VD Donkhoeve, followed by Henri Kovács in the saddle of his own-bred, 8-year-old horse, Tambourin. This small sized stallion has already finished at the top in different age-group events on numerous occasions, now proving his talent in this international field as well. Jan Cigan Jnr. finished sixth, followed by Gyula Szuhai and Steffen Hauter.
Hungarian-bred Horse Tops 6- and 7-year-olds' Competition
In the semi-finals of the 6- and 7-year-old horses' competition, Hungarian bred Cloé allowed young Hungarian rider, Lizanna Kiss to win gold, ahead of Henri Kovács on Caldato and Szabolcs Krucsó on Vroom De La Pomme Z.
Fourth place went to Gyula Szuhai Jr. on Edward Z, followed by Gábor Szabó Jr. on XiXo Borgia and Tamás Mráz on El Conthero.
Catalina Sfetea Repeats Victory in VIP Tour Final
The 115cm final of the VIP Tour was held on Saturday. Thirty-eight riders competed in this event with 17 of them scoring clear rounds, so the placings were decided in a large field packed jump-off.
Romanian Catalina Sfetea, successful on all three days, presented a lightning fast clear ride on Dyra. Anna Müllner on Captain Cassone captured silver one second ahead of third placed Amira Lara Pecsora on Bing Bang, followed by Annabell Bodnár, Péter Kollár, and Csenge Sáli.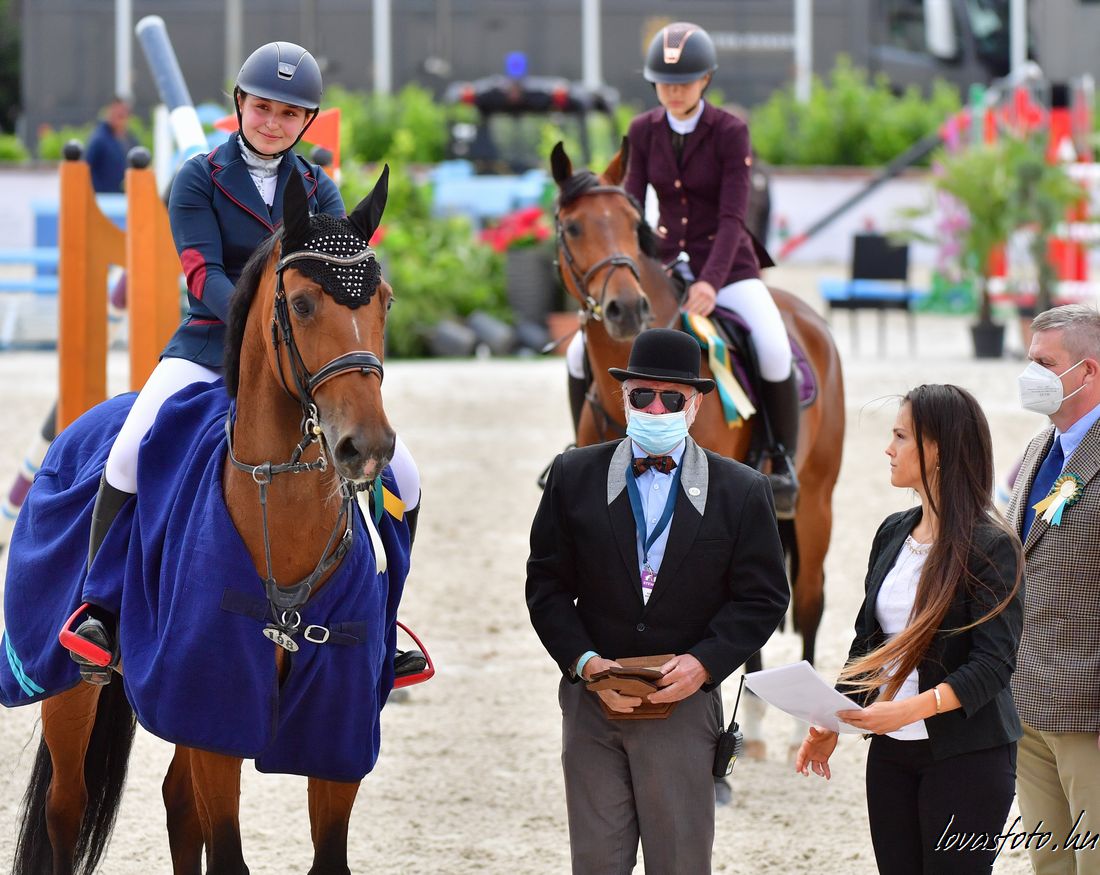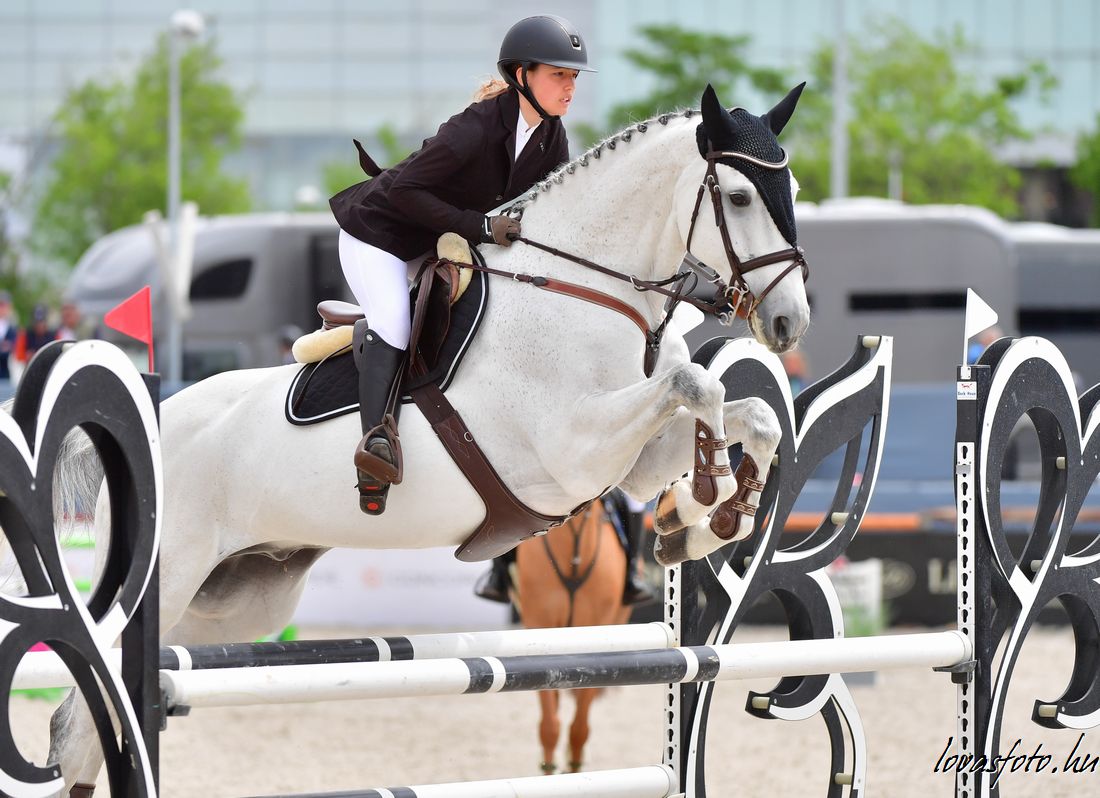 Zorka Koltai, participant of the Hungarian Young Talent programme, delivered the fastest ride with four penalty points, finishing in seventh place.
Coach and Student at the Top of the Bronze Tour
Saturday at the Count István Széchenyi Memorial started with the 120cm semi-final of the Bronze Tour. Fifty-three horse and rider pairs competed in this two-phase event, and at the end a coach and student duo took the first two places. Vilmos Göttler finished at the top on Jégvirág, ahead of his student, yesterday's Bronz Tour round winner Éva Bohák-Debreczeni on Cortez.
Máté Lehotai closed again among the runners-up, more precisely in third place in the saddle of Carry On 13, while Lizanna Kiss finished fourth on Chacco, one place higher than yesterday.
Attila Lóránt's young riders, Emma Mécs and Lea Csetényi, took fifth and sixth place on PM Chaccera and Hámor.
Fotó: Hajdu Krisztina/Lovasfoto.hu