The second contest of the Longines EEf Nations Cup Budapest was the 140cm Horse Trans Cargo Prix for a prize money of €2,560 and a large field of 57 rider and horse pairs lined up.
The first starter, István Máté, Jnr., recorded a very quick time and a clear round on Fly Boy, and kept the leading position for a long time until Péter Szuhai scored an even speedier ride on Chilling Out. Local spectators' hope for a double victory was alive for an hour and a half, but at the end Italian Francesco Turturiello beat all the previous times and won first place ahead of Péter Szuhai and István Máté, Jnr.
Francesco Turturiello – Diraba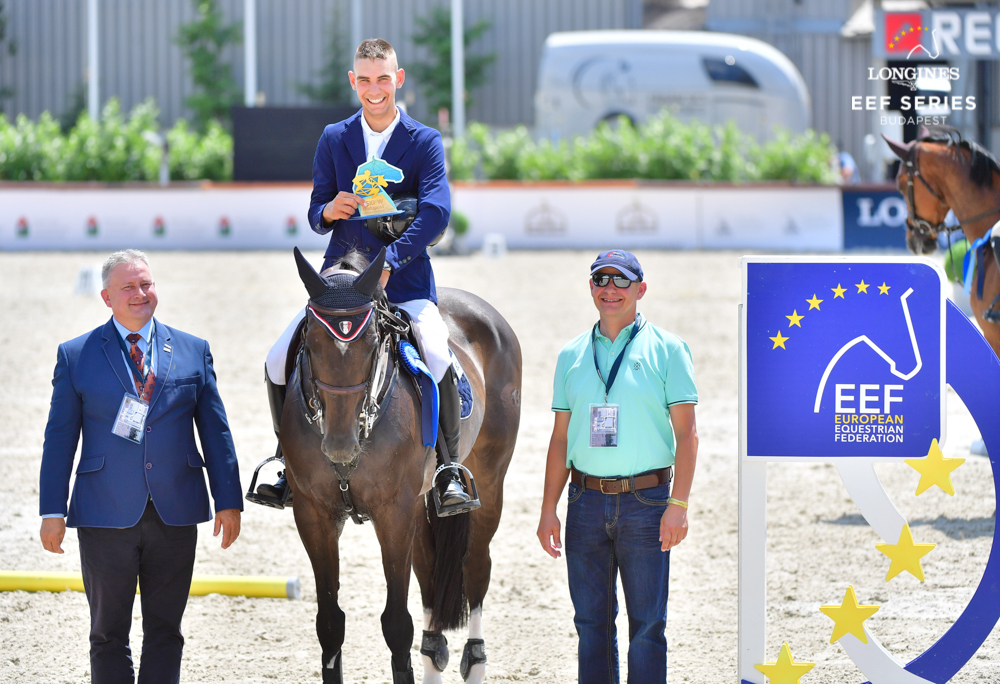 Szuhai Péter – Chilling Out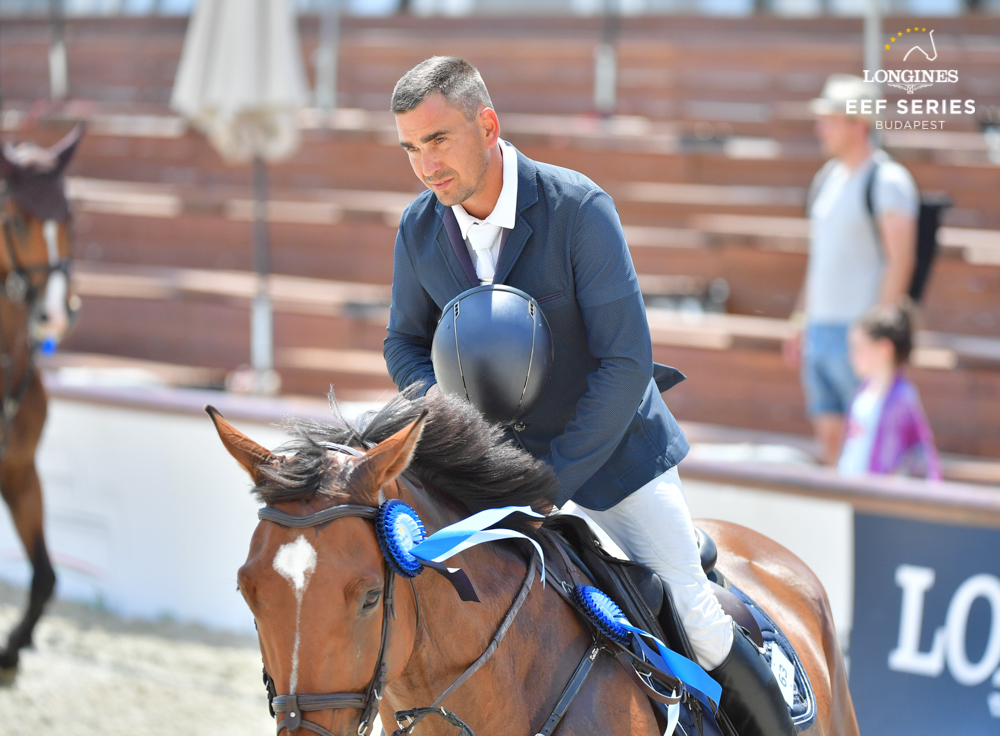 István Máté, Jnr. – Fly Boy
The third placed of the Szilvásvárad Masters Grand Prix, Angelique Hoorn, finished fourth in the saddle of Heaven of Romance, who is the maternal sister of the excellent Expectation of Romance, likely to have a successful sport career ahead of her. Fifth place went to Aggelos Touloupis, one of the best riders in Greece, ahead of young local riders Dóra Bognár on Kronos. István Máté, Jnr. on his second horse, I'm Special RV, and Annamária Zárug on Coolman.
Riders were congratulated by Csaba Szabó on behalf of the jury and Róbert Lengyel, director of Horse Trans Cargo Ltd.
Live coverage of the competitions can be viewed on the following websites:
Tickets »
Photo: CSIO Budapest / Krisztina Hajdu