Saturday's CSIO***-W International Show Jumping World Cup in Budapest kicked off with the 140cm competition for the €4,000 prize presented by Alpenspan.
In contrast to the previous contests, surprisingly, just a few clear rounds could be seen, but for the €1,000 first prize there was major competition. Two riders completed the second phase within 32 seconds, with the young German talent Sophie Hinners on Grace WB scoring a shorter time, two-tenths ahead of Andrius Petrovas on Giggolo.
Sophie Hinners – Grace WB
Andrius Petrovas – Gigollo
Third place went to Peter Szentirmai on the Hungarian-bred Express.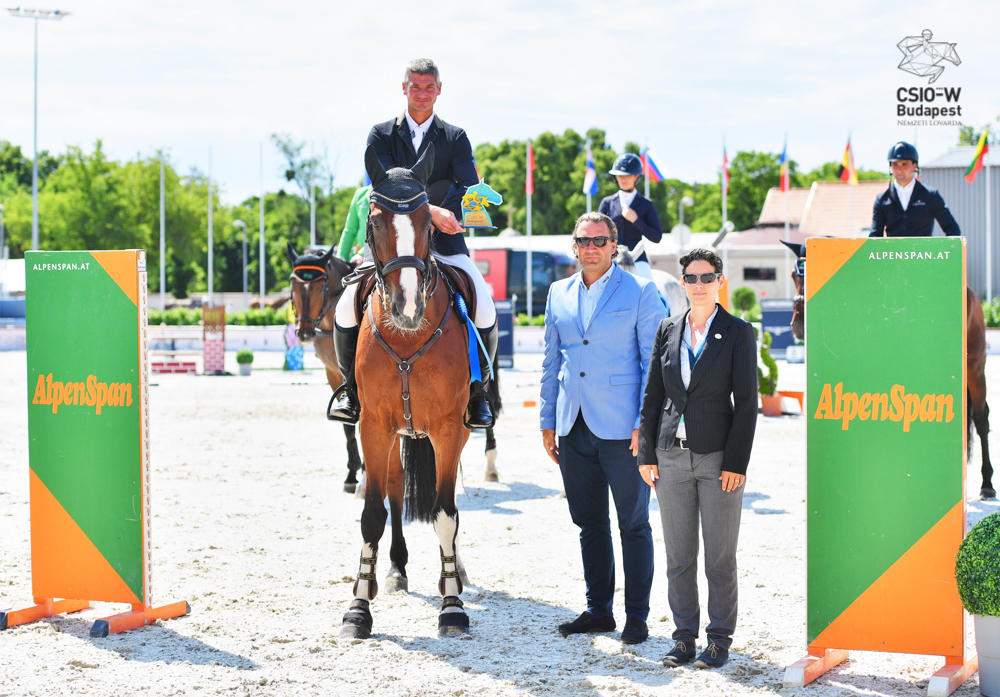 Peter Szentirmai – Express
Two other Hungarian riders also managed to get placed, István Máté on I'm Speciel RV finished eighth and Annamária Zárug on Coolman ninth.
Live coverage of the competitions can be viewed on the following websites:
Tickets »
Photo: CSIO Budapest / Krisztina Hajdu