Henri Kovács Takes Victory Again in the Ministry of Agriculture Trophy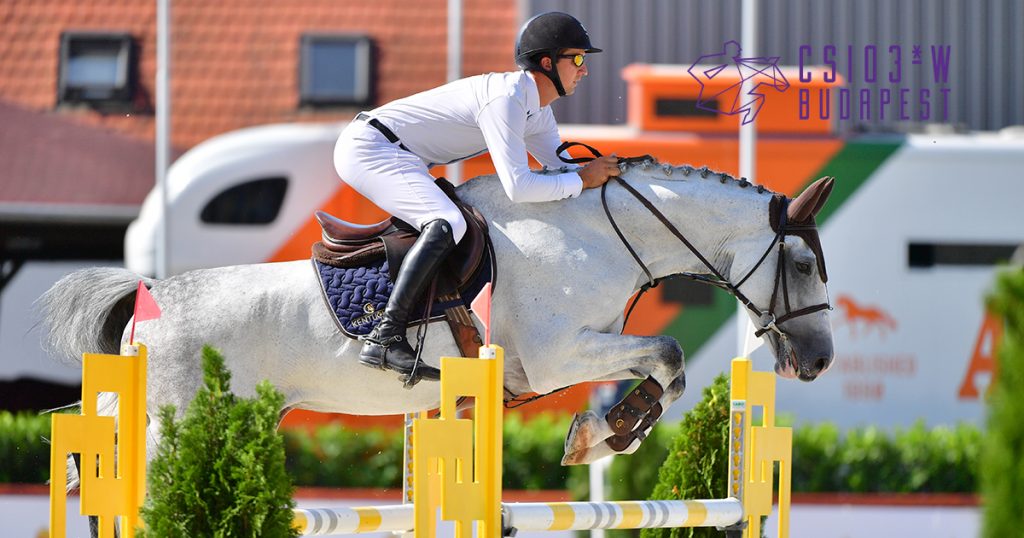 The semi-final of the young horses' €2000 competition was held for the trophy presented by the Ministry of Agriculture.
Like yesterday, spectators were lucky enough to witness excellent rounds from the quality field of six- and seven-year-old horses. More than half of the horse and rider pairs completed both phases with no penalties, so tiny differences decided the placings. Yesterday's fourth placed duo, Henri Kovács and Honeymoon IC, owned by István Czuczi, were this time unbeatable, being the only ones posting a time within 27 seconds.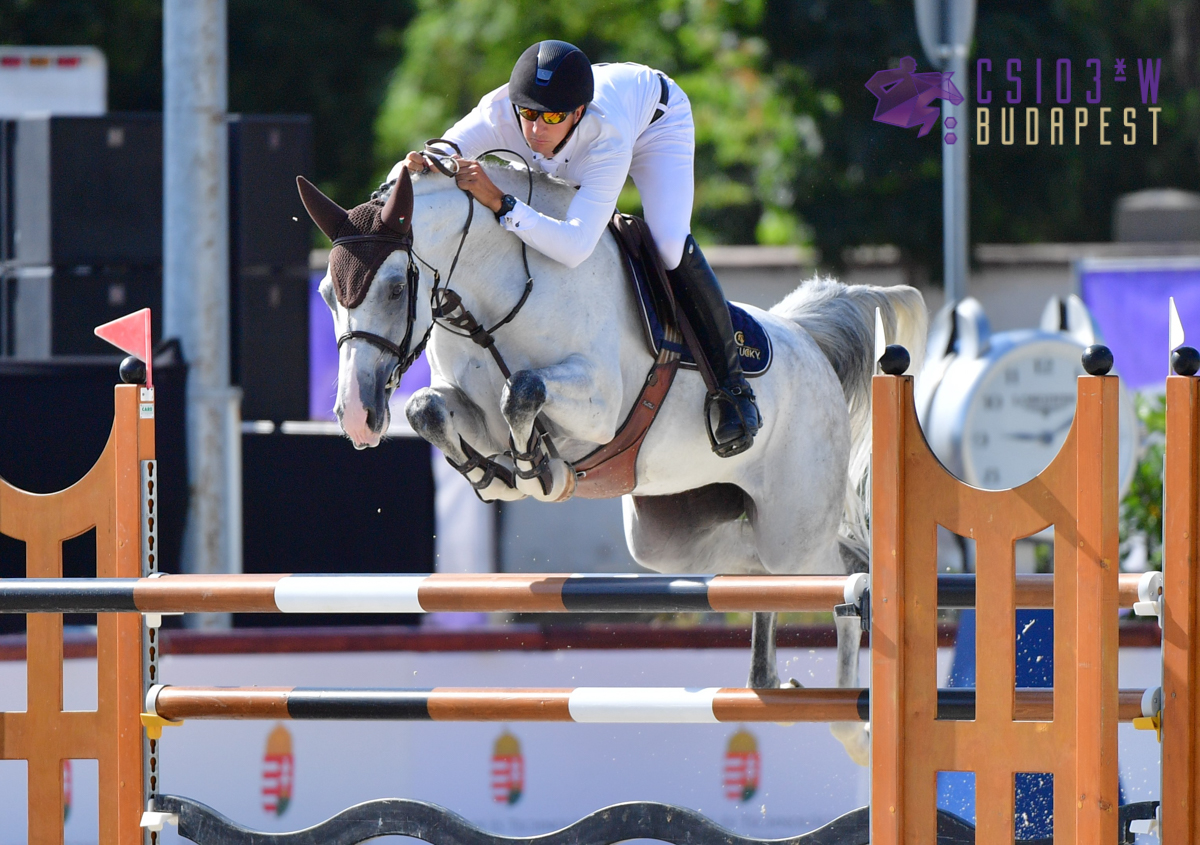 Gábor Szabó, Jnr. finished second with Xixo Borgia, followed by Henri Kovács and his other horse, also Hungarian bred Queen Of Zuccero.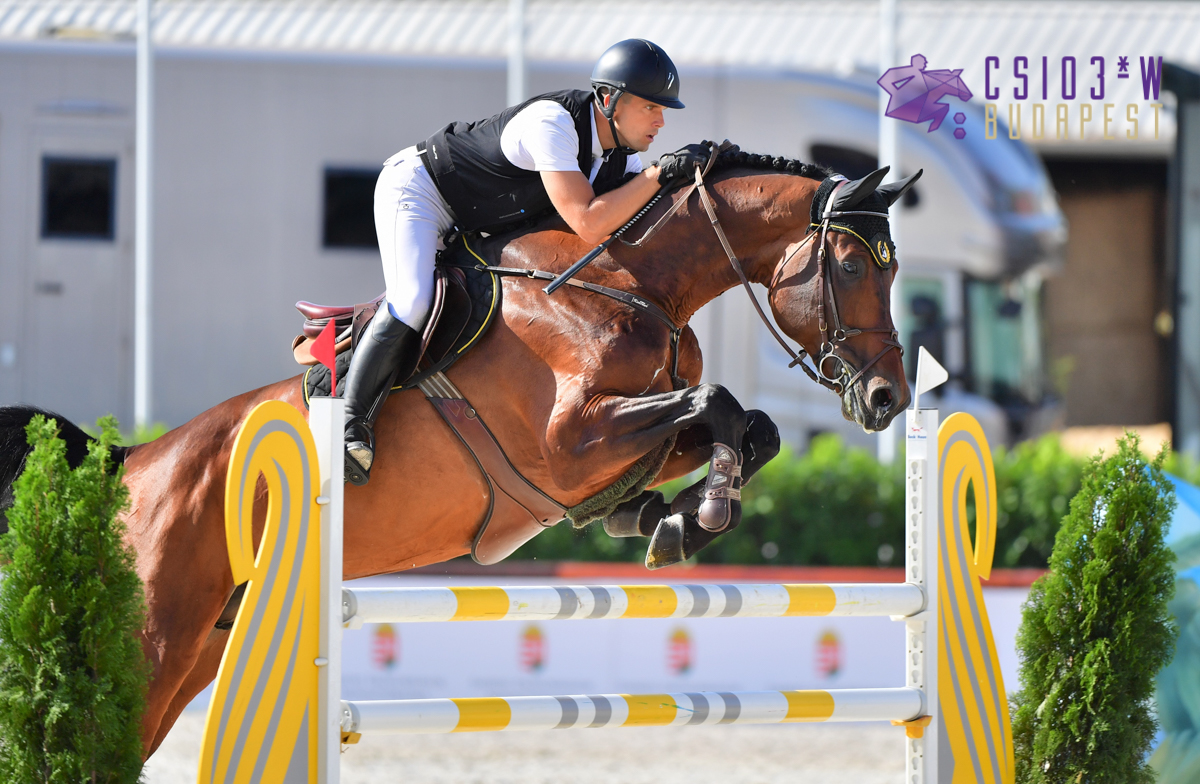 Fourth place went to Katharina Rhomberg from Austria, ahead of Szabolcs Krucsó with Chesterfield and Aurelia Loser from Switzerland.
Gyula Dallos, Hungarian Master Trainer and perpetual Hungarian Champion, and Dr. Csaba Szabó, representing the Jury, congratulated the riders.
Tickets »
Photo: CSIO Budapest / Krisztina Hajdu