The 2nd competition at Longines FEI Nations Cup™ Jumping of Hungary CSIO5* Budapest presented by Horze was held against the clock at 1.40m. Highest ranking course designer Werner Deeg drew the plan which this time favoured 38 riders without penalties thus producing very tight results.
Vice minister of the Ministry for Agriculture Mr. Sandor Farkas and vice president of the Hungarian Equestian Association Mr. Kristof Szotyori Nagy congratulated 8 riders from 8 different nations.
Aggelos Touloupis from Greece was the fastest with his 8 year old Letizia.
Aggelos Touloupis – Letizia
The Italian star rider Emanuele Gaudiano and Quinn van de Heffinck usually finishing in the top three at 5* competitions, was 0,2 seconds behind his Greek companion.
Emanuele Guadiano – Quinn Van De Heffinck
Third placed rider of the previous competition Kristaps Neretnieks from Latvia took the same place yet in Camerlane's saddle.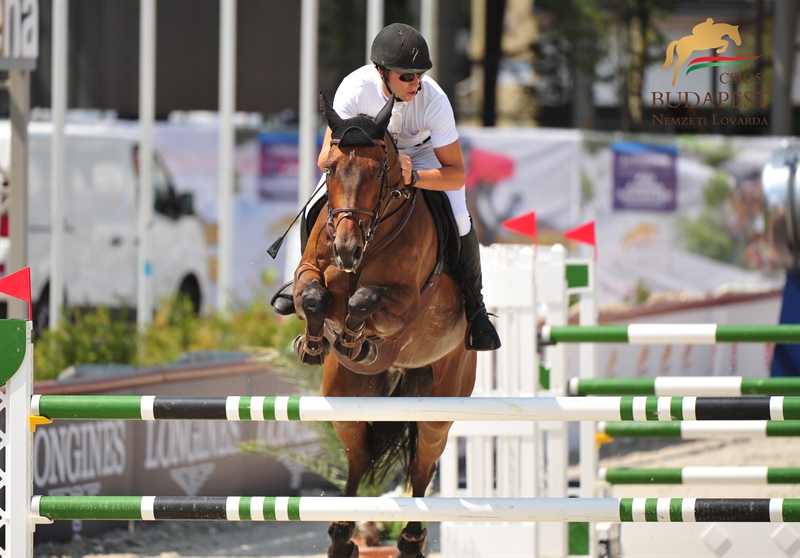 Kristaps Neretnieks – Camerlane
Vladimir Tuganov (57) finished 4th who was granted the Best Rider Prize in 2017 in Russia. Portuguese rider Rodrigo Giesteira Almeida ended on 5th place followed by the best Hungarian result presented by Marton Reischl from Vajta with his 9 year old Dutch mare Expetation of Romance.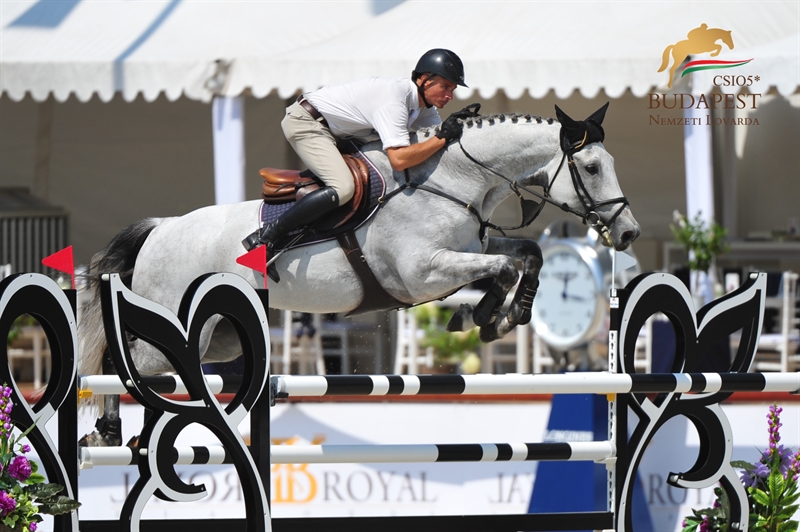 Reischl Márton – Expectation of Romance
Photo: CSIO Budapest / Hajdu Krisztina