A Longines FEI Nations Cup™ Jumping of Hungary CSIO5* Budapest második versenyszáma a 140 centiméterre kiírt hibaidős versenyszám volt a Horze díjáért. A legmagasabb nemzetközi képesítésű pályaépítő, Werner Deeg által megálmodott pályát összesen 38 lovas tudta verőhiba nélkül teljesíteni, ami nagyon szoros végeredményt hozott.
Az első nyolc helyen nyolc különböző nemzet lovasainak gratulált Farkas Sándor úr, az Agrárminisztérium miniszterhelyettese, a Horze díját Szotyori Nagy Kristóf, a Díjugrató Szakág elnöke adta át.
A görög színekben versenyző Aggelos Touloupis végzett az első helyen a nyolc éves Letiziával.
Aggelos Touloupis – Letizia
Az olasz világsztár, Emanuele Guadiano, aki minden ötcsillagos megmérettetésről dobogós helyezéssel tér haza, két tizedmásodperccel lemaradva a második helyet szerezte meg Quinn Van De Heffinck nyergében.
Emauele Guadiano – Quinn Van De Heffinck
A fiatal ló versenyszám harmadik helyezettje, Kristaps Neretnieks ebben a számban megismételte korábbi helyezését, ezúttal Camerlanet lovagolva.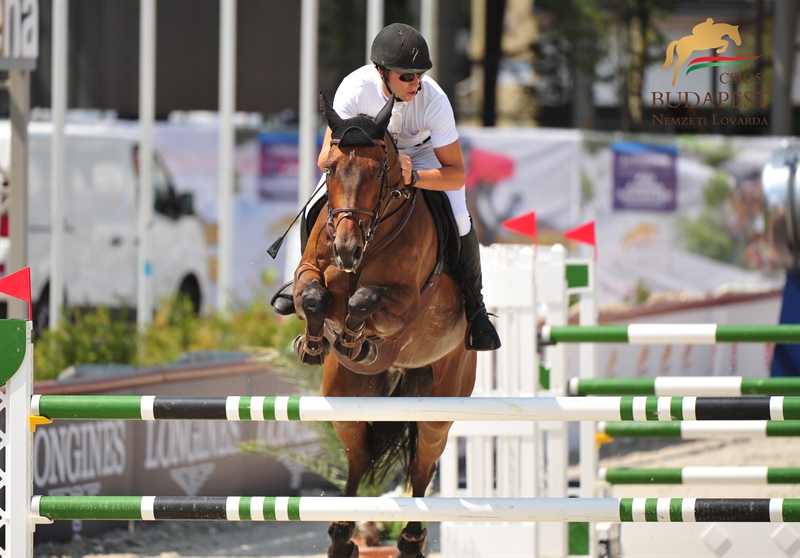 Kristaps Neretnieks – Camerlane
Negyedik helyen az 57 éves Vladimir Tuganov végzett, akit a legjobb díjugratónak választottak 2017-ben hazájában, Oroszországban, ötödiken pedig a portugál Rodrigo Giesteira Almeida zárt.
Hatodik helyen legeredményesebb magyar lovasként Reischl Márton végzett 9 éves holland kancájával, Expectation of Romance-szel.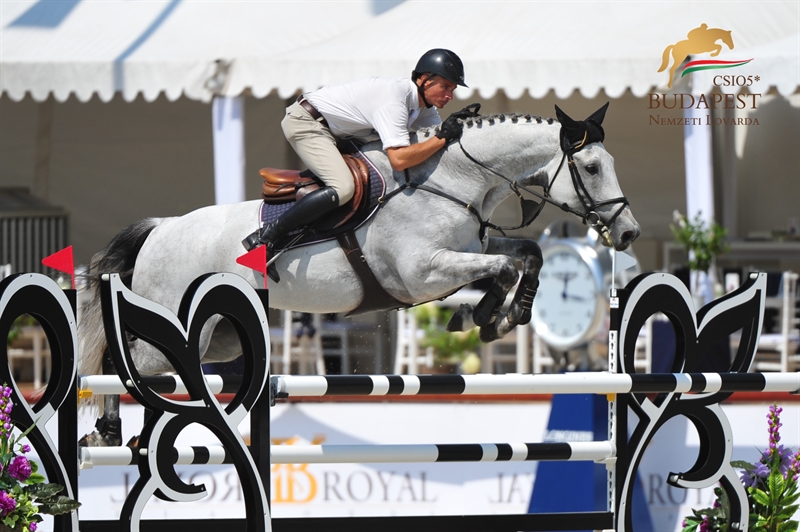 Reischl Márton – Expectation of Romance
Fotó: CSIO Budapest / Hajdu Krisztina