Austrian victory, Krucso/Hungary third in Longines Grand Prix Budapest
Friday's undoubted highlight was the Longines Grand Prix at the Longines FEI Nations Cup™ Jumping of Hungary CSIO 5* Budapest. The long awaited competition offered the riders EUR 100000 and beyond the prize money valuable Herend porcelain and a Longines wrist watch for the winner. The highest course according to FEI rules to be built is 1.60m and it contained 13 obstacles and 16 efforts. The course plan was not less worthy of a world class level competition.
Out of 50 athletes 10 finished with a clear round yet two riders, Turkish olimpic rider Ömer Karaevli and Polish world cup final rider Kazmierczak Michal were truely unlucky to get 1 penalty each for the time so not riding in the jump off. However Szabolcs Krucso did it for Hungarian spectators' greatest pleasure.
Szabolcs pulled number 1 at the drawing ceremony thus started both the first round and the jump off leaving him little chance to any tactics. In spite of this he showed a convincing ride with Chacco Blue II (Chacco-Blue/Cincaba Rouge, owned by Attila Korusz) doing all possible cut-offs at a high pace at 42.11 seconds that finally placed him third on the podium.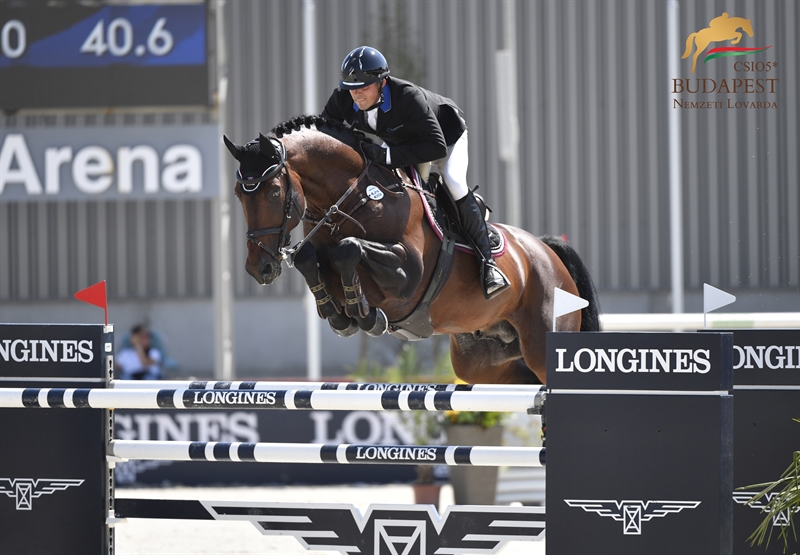 Krucsó Szabolcs – Chacco Blue II
Merely the last two riders were able to make it faster out of them former German now Austrian Max Kühner won the competition. His winner stallion Cielito Lindo 2 (Clarimo/Stauffenberg, owner: Haupt- und Landesgestüt Schwaiganger ) and his maternal grandfather is the Stauffenberg stallion that had competed several times in Hungary and left many foals.
Max Kühner – Cielito Lindo 2
One of the most succesful show jumpers nowadays Emanuele Gaudiano from Italy took second place on the podium with Chalou (Chacco-Blue/Baloubet du Rouet, owned by Hungarian Equita Llc.).
Emanuele Guadiano – Chalou
Grand Prix winner of CSIO 2015 Budapest Sören Pedersen from Denmark finished fourth this time in Longines Grand Prix with Tailormade Chaloubet (Chacco-Blue/Baloubet du Rouet).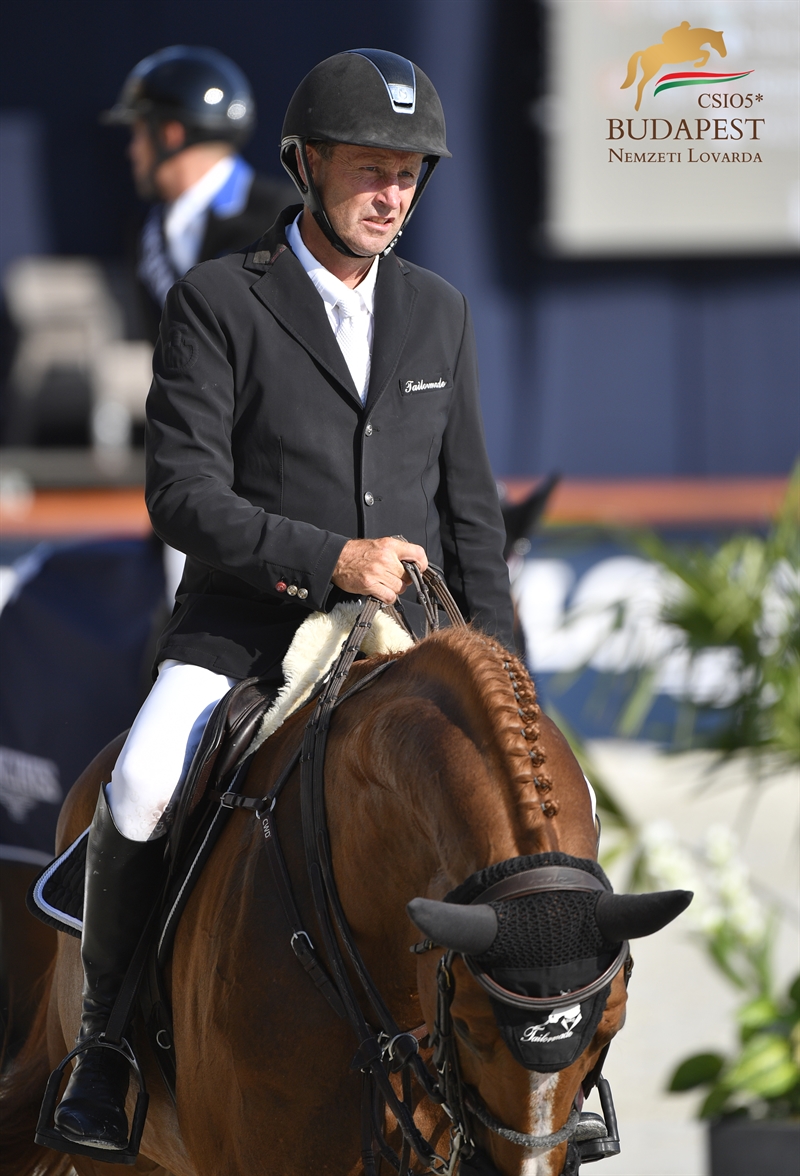 Sören Pedersen – Tailormade Chaloubet
Victoria Gulliksen representing Norway also closed with a clear jump off on the 5th…
Victoria Gulliksen – Viego Les Hauts
… and British Jamie Gornall with Carsten on the 6th.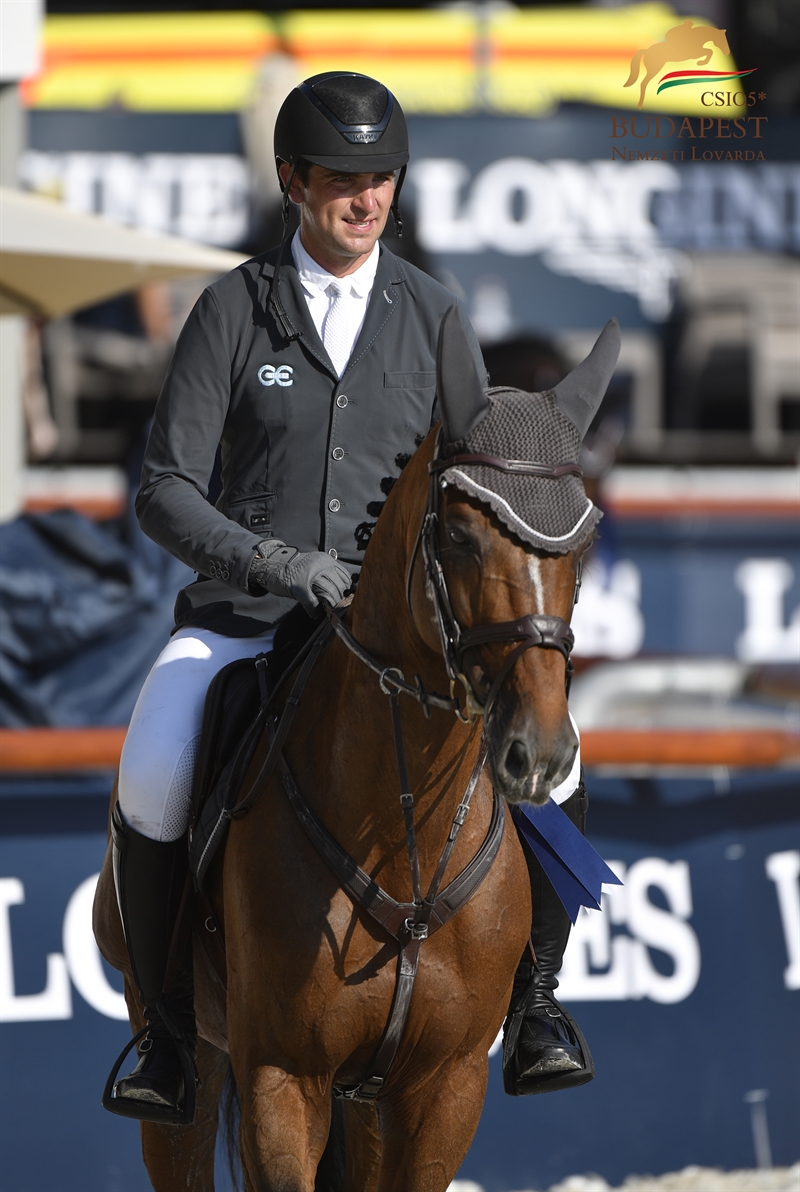 Jamie Gornall és Carsten
Further Hungarian riders showed good performaces like Sandor Szasz and Andras Kövy Jr. with 4 and 4 penalties and Gabor Szabo Jr. with 8 penalties.
Photo: CSIO Budapest / Hajdu Krisztina