CSI3*W Budapest
>
Hírek
>
Slovakian victory on Hungarian horseback in the Ministry of Human Capacities' prize
Slovakian victory on Hungarian horseback in the Ministry of Human Capacities' prize
More than 50 riders participated in the second competition of today's Longines FEI Nations Cup™ Jumping of Hungary CSIO 5* Budapest programme. The two phase course at 145 and 150cm put a burden on both the competing humans and animals due to the extremely hot weather in Budapest in the competition presented by the Ministry of Human Capacities.
The last but one rider of the starting list, Andrej Holly representing Slovakia turned to be the fastest without penalties on his ten year old Hungarian owned (Tamas Makay) Quintana. They already showed a perfect form back in May at the Szechenyi Memorial Competition Budapest winning the Grand Prix. This time Mr. Gyula Budai Ministerial Commissioner representing the Ministry of Economics and Foreign Affairs presented the riding couple.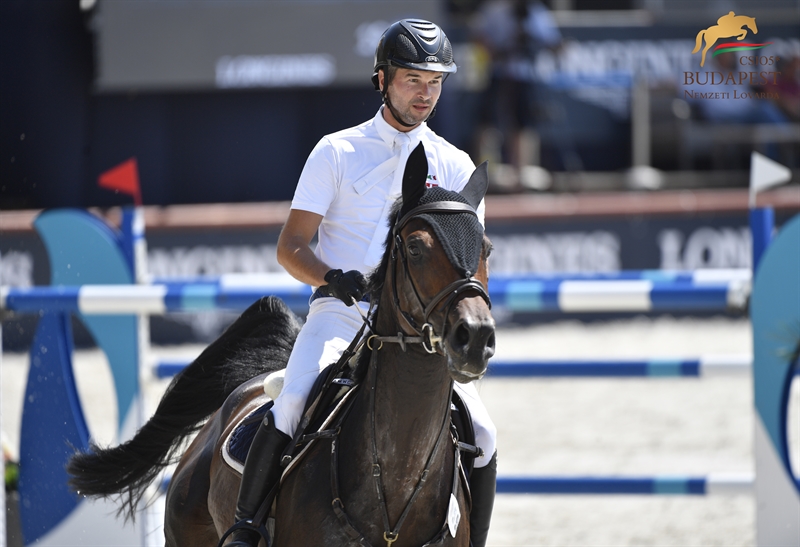 Andrej Holly és Quintana
Max Kühner born in Germany yet riding for Austria became second in PSG Future's saddle.
Max Kühner – PSG Future
For the Hungarian fans' pleasure Sandor Szasz who was in leading position for quite a long time finished third which is a significant result in such a strong field. He mounted his own bred stallion Luftikus Boy with whom he won a competition in CSIO 2016 Budapest.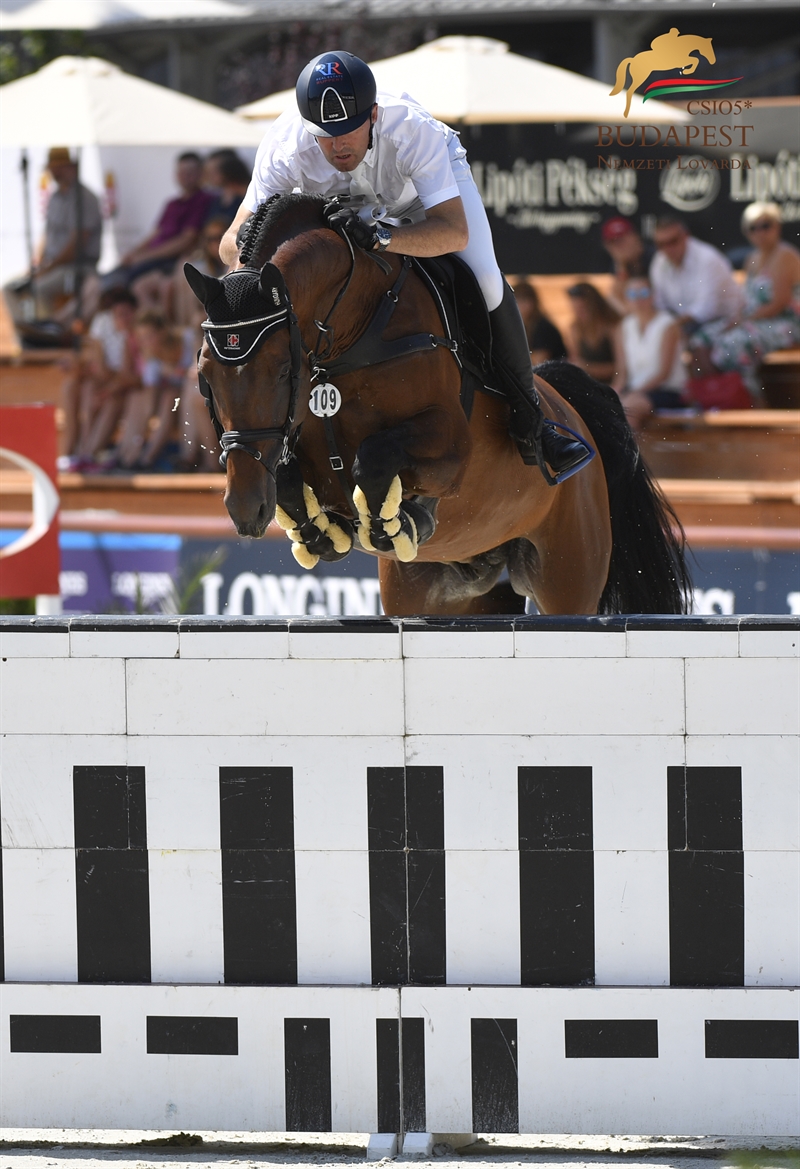 Sandor Szasz – Luftikus Boy
Brasilian two times olimpic rider Cassio Rivetti took 4th place followed by Vladimir Tuganov on the 5th, placed almost in every competition so far.
Further five of our Hungarian riders finished without penalties in both phases:
Istvan Fazekas and Walter
Balazs Horvath and Zordon
Zoltan Czekus and Kempo Cento
Gabor Fuzer and Je T'aime
Mariann Hugyecz and Chacco Boy
Photo: CSIO Budapest / Hajdu Krisztina