CSI3*W Budapest
>
Hírek
>
Kristaps Neretnieks won in the prize of the Hungarian Equestrian Federation
Kristaps Neretnieks won in the prize of the Hungarian Equestrian Federation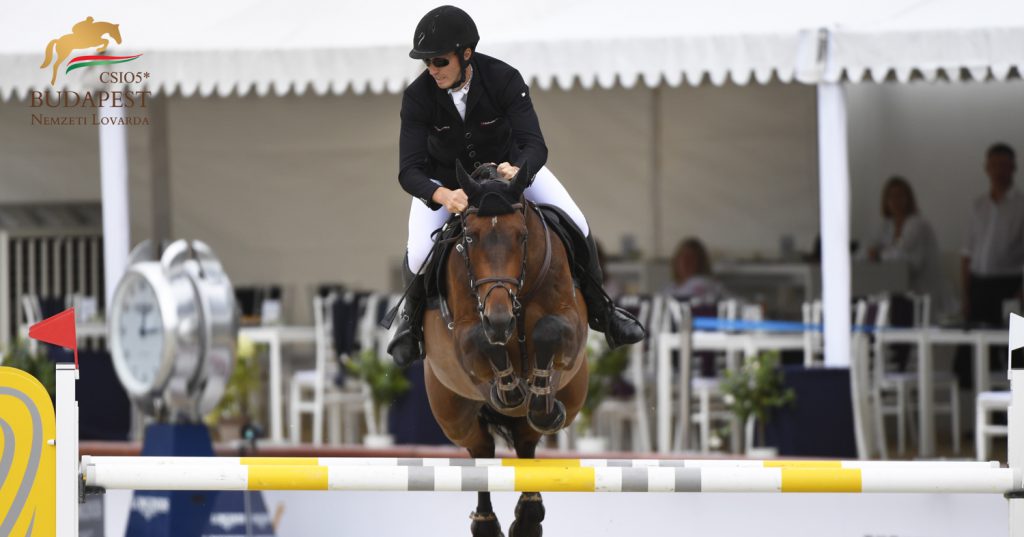 At Saturday's second event of the Longines FEI Nations Cup™ Jumping of Hungary CSIO5* Budapest riders competed for the prize presented by the Hungarian Equestrian Federation. An interesting fact of the accumulator competition was that it involved a design without combined obstacles but with a joker for the last jump – either for double points or if penalties if faulty. The joker was a triple bar at 160 cm symbolizing the Hungarian flag. The course's difficulty was reflected by the low number of riders with a maximum 65 points.
The Latvian Kristaps Neretnieks, who still was one of the most successful riders in Budapest with one second, two third and one fourth place, now claimed victory for the first time. Dorottya Stróbl, the Hungarian Equestrian Federation's general secretary, presented the winner.
Kristaps Neretnieks – Camerlane
At only 21 years old, Russian Lady rider Maria Madenova, member of Young Riders Academy of the FEI, finished second.
Maria Madenova – My Blue Pleasure D'ive Z
Dimitri Natsis from Greece closed 3rd, the last day's winning couple Balázs Horváth and PM Chaccera 4th as best Hungarian rider.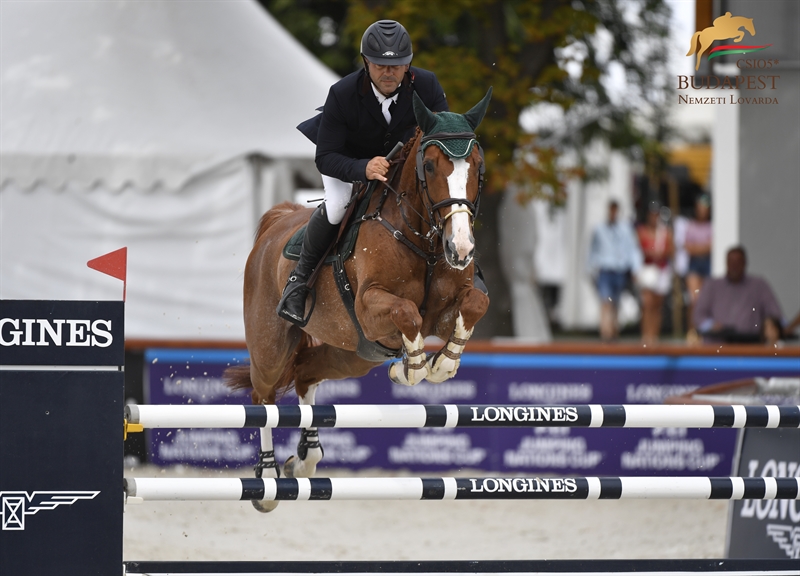 Dimitri Natsis – Mini Dollar
After yesterday's 5th place István Fazekas on Cessna finished 6th, Máté Lehotai 7th, András Kövy Jr. 9th, with all scoring the maximum points of 65. Péter Szuhai and Zoltán Lázár Jr., Hungarian National junior team members, also took places.
Photo: CSIO Budapest / Hajdu Krisztina