Saturday at Longines FEI Nations Cup™ Jumping of Hungary CSIO5* Budapest started with the final of young horses.
6 and 7-year-old horses contested the competition presented by the Hungarian Sport Horse Breeders Association. Surprisingly a considerable number of riders, 18 competitors in all, finished without penalties the parcours designed by Werner Deeg.
In the jump off the faster round was ridden by Portuguese national team member Rodrigo Giesteira Almeide on Lycero St. Hubert (Cicero van Paemel Z / Lys de Darmen).
Rodrigo Giesteira Almeide – Lycero St. Hubert
Turkish Olympic rider Ömer Karaevli took silver medal on 6-year-old KWPN Hayley (Carembar de Muze / Balou du Rouet).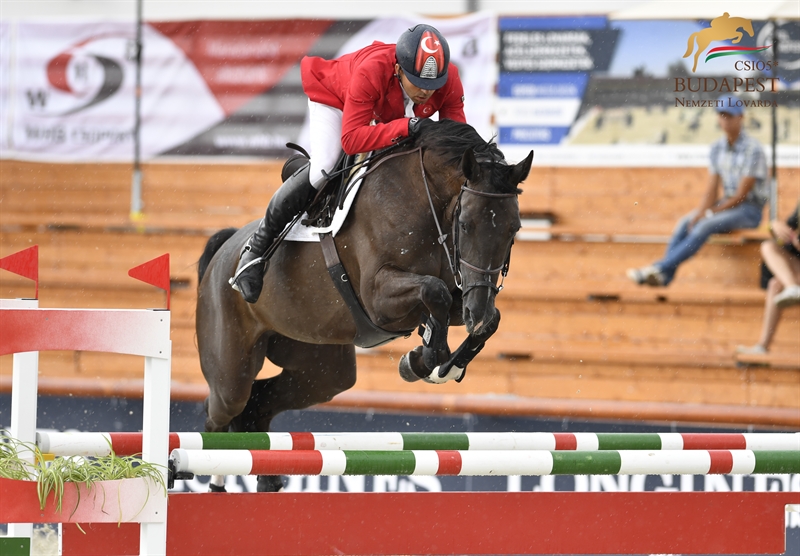 Ömer Karaevli – Hayley
Yesterday's winner of the Longines Grand Prix, Max Kühner, also completed a successful three days on his young horse Elektric Blue P (Eldorado v.d. Zeshoek / For Pleasure). After a first and a sixth place, he took third position.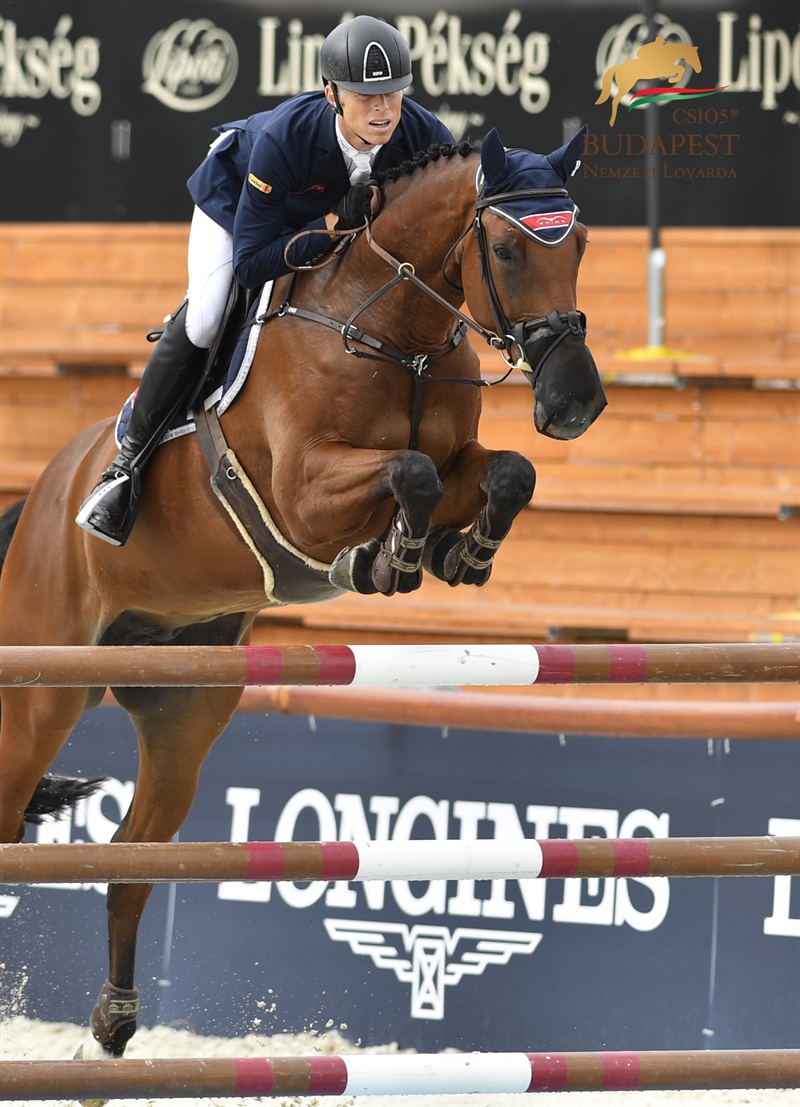 Max Kühner – Elektric Blue P
As the best Hungarian performance, 7th place went to Gábor Füzér on Virág Weinhardt's Cym Carlsson S (Claudio s Son / New Time).
Füzér Gábor – Cym Carlsson S
The best Hungarian bred horse was Medáll (Quirado / Merano I-38) ridden by Gábor Szabó Jr. who showed a very quick round but one fault missing a more prominent place. Zoltán Lázár Jr., Ádám Faluhelyi and Attila Técsy also finished with a clear jump off.
Photo: CSIO Budapest / Hajdu Krisztina