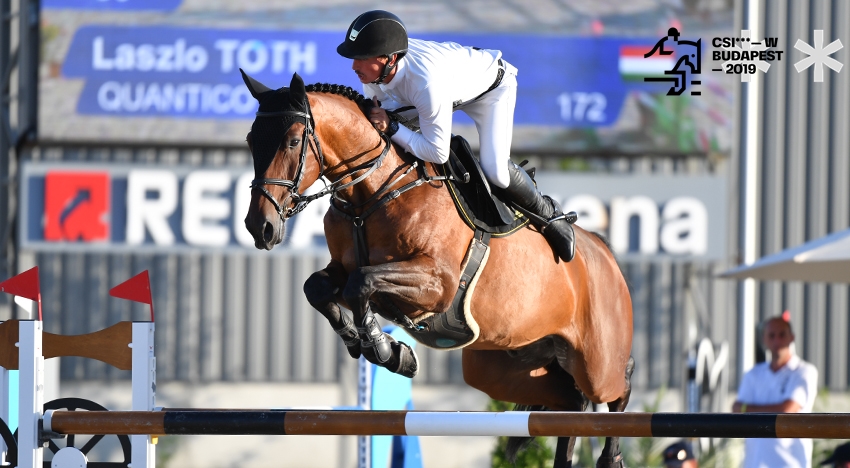 The closing event on Saturday at the CSI3*-W Designated Olympic Qualifier for Group C was the 135-140 cm two-phase competition against the clock. The largest field of the weekend included 58 riders from ten countries.
Italian Roberto Arioldi seemed to be the winner almost until the last moment but one of the last riders, László Tóth, Jr., who was still placed on his first horse, had nothing to lose. He chose the shortest lines in the second phase and put down such a fast trip that he was impossible to beat.
The competition for first place was extremely tight as only one five-hundredth of a second decided for the Hungarian competitor. The Italian rider is a regular starter in Hungary and in previous years gained victory two times in the Budapest CSIO Grand Prix at the National Riding Hall.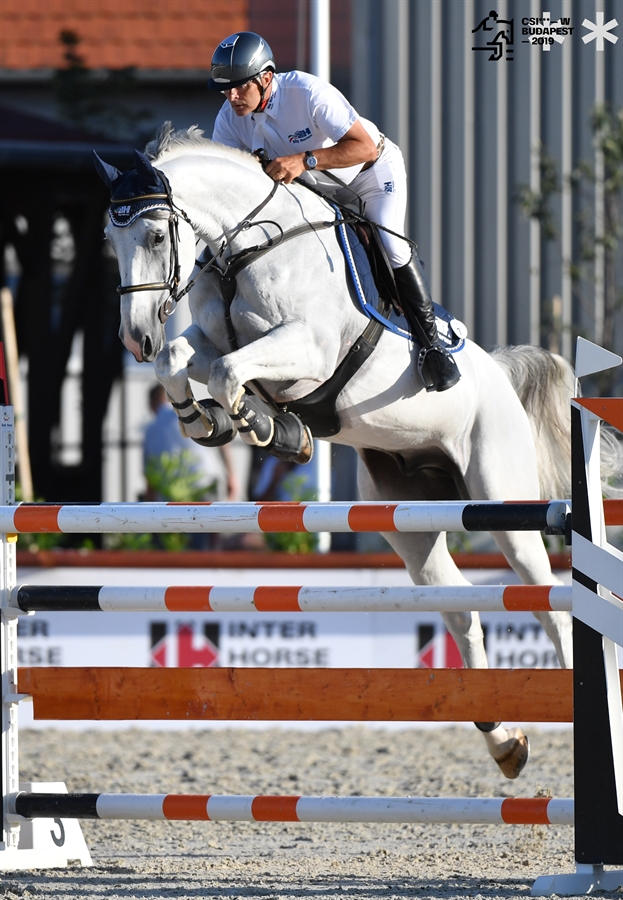 The other speedy rider from Hungary, Gábor Szabó, Jr. didn't let down his fans either and after leading for a long time, he finished third on Timpex Fényév.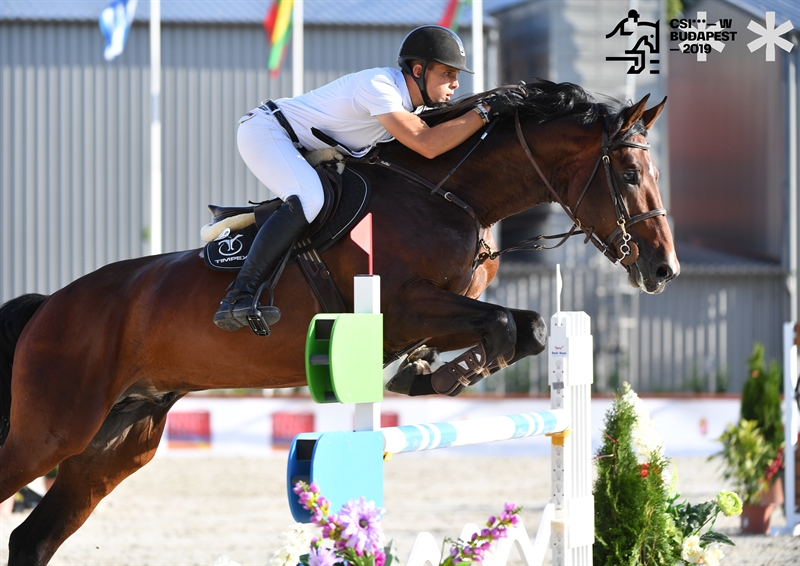 Sándor Szász captured fourth place, ahead of Roberto Arioldi's daughter, police officer Francesca Arioldi and Panagiotis Koutsogiannis from Greece.
Photo: CSIO Budapest / Hajdu Krisztina