CSI3*W Budapest
>
News
>
Health Measures To Be Implemented at the CSI***-W Budapest Jumping World Cup
Health Measures To Be Implemented at the CSI***-W Budapest Jumping World Cup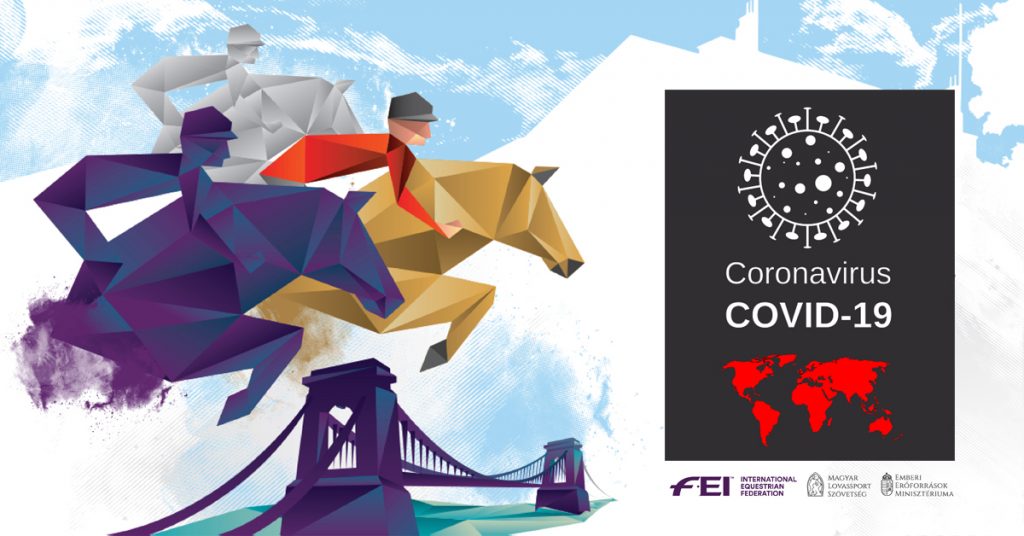 The CSI***-W Budapest Show Jumping World Cup provides a special occasion to celebrate equestrianism even in the unusual times this year has brought. Observing social distancing will be crucial this year too in order to guarantee the health and safety of everyone attending the competition, including the spectators, the competitors and their helpers, and, last but not least, the organizers. Therefore, observance of the health measures shall be mandatory for all.
Temperatures will be taken prior to entry. Any unusual temperature and/or fever will preclude access.
Entry is free of charge, however, this is subject to registration on arrival. The names, phone numbers and e-mail addresses of all spectators will be recorded on entry.
Wearing a face mask that covers both the nose and mouth is mandatory throughout the entire venue, with particular regard to enclosed premises such as lavatories, catering units, racing office, etc.
Please maintain a safe distance of 1.5 meters throughout the entire venue – including the grandstand and the catering units.
Please drop your used masks in the bins located at the exits on leaving.
We have set up several hand sanitizer dispensers throughout the venue. Please do use them as required.
In order to establish safe circumstances for all attending, the organizer reserves the right to limit the number of spectators admitted.
Those interested can also follow the event from the comfort of their home. The competition events are broadcast live by Riderline:
Major competition events will be broadcasted on the Hungarian television channel M4 Sport.