The penultimate event of the Gróf Széchenyi István Memorial was the final of the U25 competition for the prize presented by Sauska Wineries. A relatively large field of competitors, 15 riders completed the 135 cm first round clear and got into the jump-off.
The winner of the semi-final, Daniela Theelen from Germany, performed an incredible fast track again on Coupon and no one was able to beat the pair so they won the U25 final.
Sára Szabó-Máriás rode without penalty on both of her horses in the first round. She had a good chance to reach the podium as her horses were fast and accurate. At the end she captured both silver and bronze places on Medal and Cantus Clay.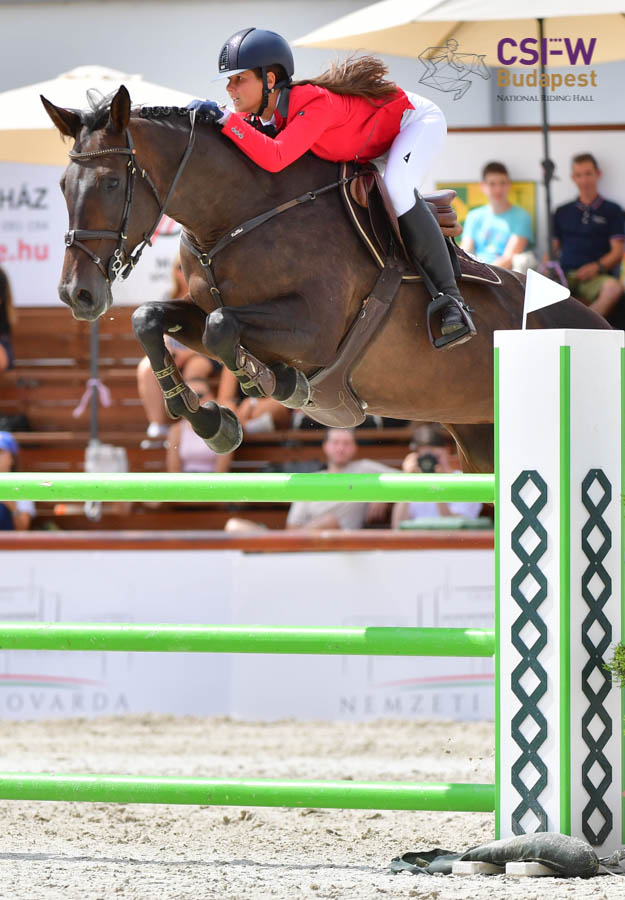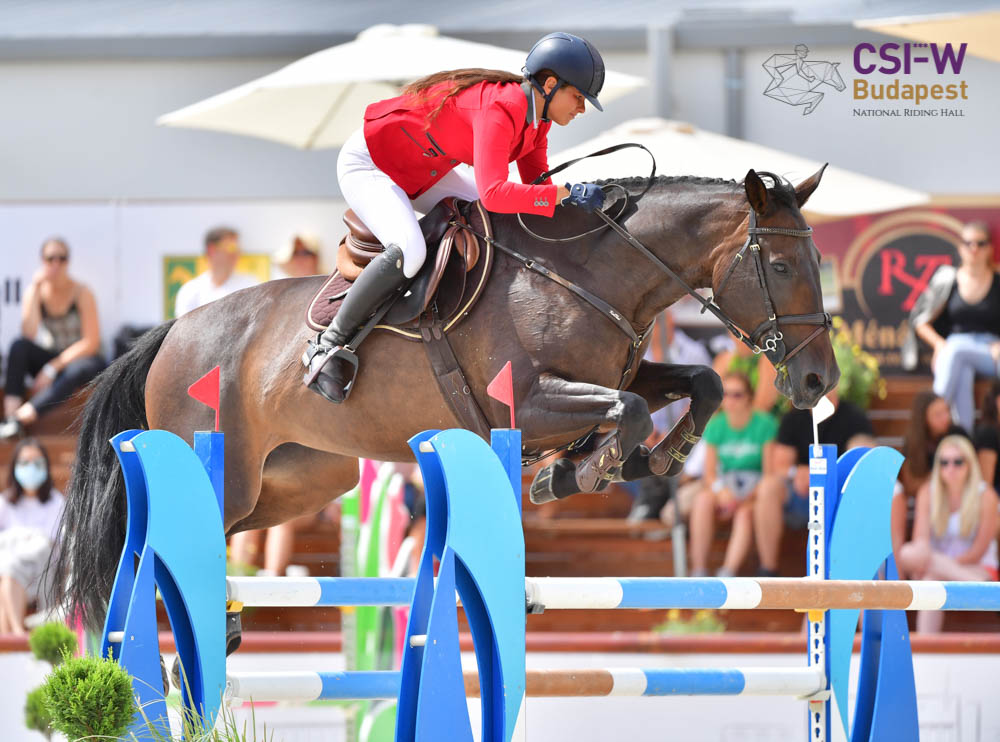 Sándor Márk Szilágyi finished fourth on Georgie's Valentine, ahead of Dominika Kiss on the only seven-year-old, Dyra. Roland Kovács on Remember Me the Ganad finished sixth, followed by Lotti Illés-Tóth in the saddle of Cosmo, and Prosper Equestrian Club's rider, Lorena Gimesi, and Falkyrie took eighth place.
Photo: CSIO Budapest / Hajdu Krisztina