CSI3*W Budapest
>
News
>
CSIO***-W Budapest International Jumping Competition Kicks Off with the Inter Horse Truck Prix
CSIO***-W Budapest International Jumping Competition Kicks Off with the Inter Horse Truck Prix
The Longines EEF Series Semi Final Budapest CSIO***-W started with the 125cm contest for young horses. In this €2,000 Inter Horse Truck Prix a total of 45 rider and horse pairs lined up.
Six-year-old horses opened the competition followed by seven-year-olds. At the end it was very tight at the top as three riders finished within one second, so after the fast rides competitors waited with bated breath for the results to display on the screen.
Eventually, first place went to Andrius Petrovas on seven-year-old Javenda, ahead of Ivaylo Bonev and his horse, Je Suis Special BMG.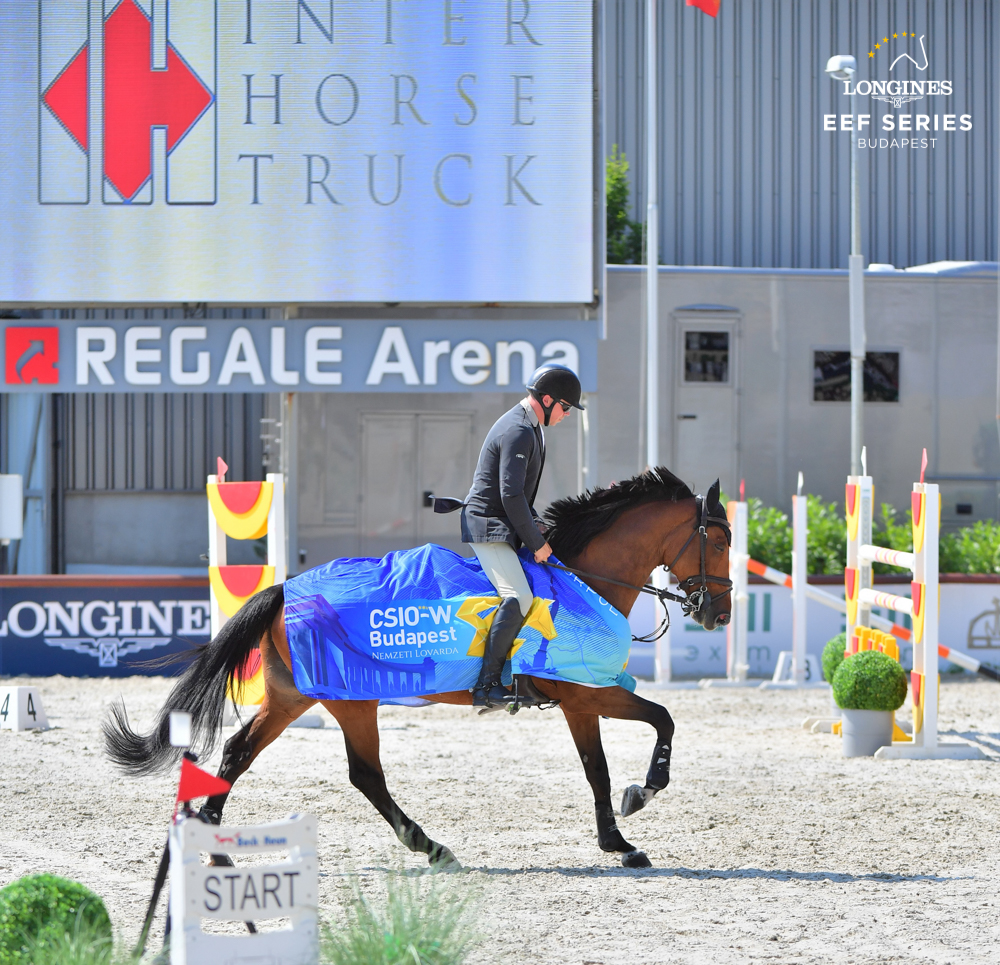 Andrius Petrovas – Javenda
Ivaylo Bonev – Je Suis Special BMG
Melinda Schlezák, representing the international jury, and Csaba Kovács, Managing Director of Inter Horse Truck Kft., congratulated the winning riders.
The horses of Horses For Sale Ltd. have presented an excellent performance this time as well, as the highest placed Hungarian riders represented the company, with third-placed Rodrigo Szuhai on Jayjay, ahead of his brother, Gyula Szuhai Jnr. on Edward Z, and their teammate Máté Berkes on Cornet.
Rodrigo Szuhai – Jayjay
Alessandra Reich took sixth place in the saddle of Anyway van het Kervijnhof Z, followed by the best Hungarian-bred horse, Miami de Garder, ridden and bred by Borbála Burucs.
Live coverage of the competitions can be viewed on the following websites:
Tickets »
Photo: CSIO Budapest / Krisztina Hajdu