Swiss Supremacy in Prize Presented by the Ministry of Human Capacities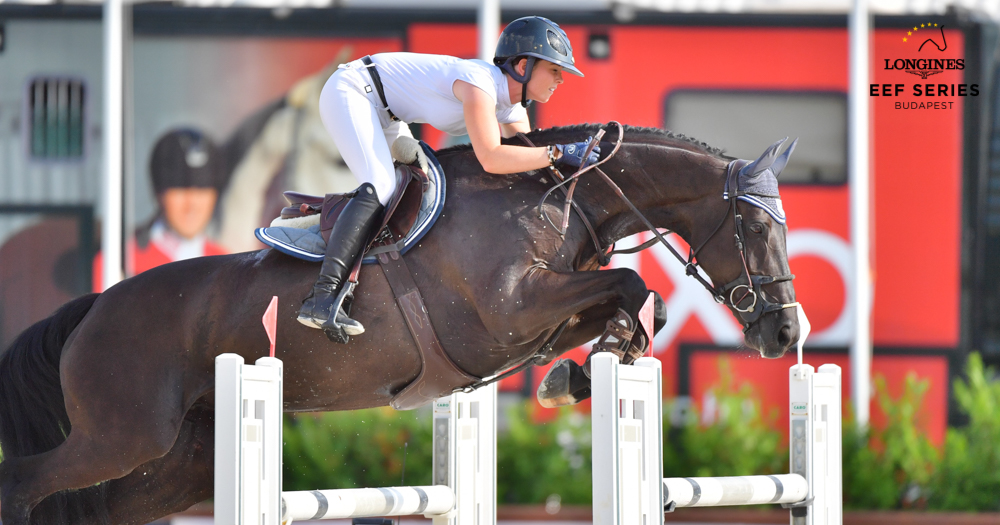 The featured event on the first day of the Longines EEF Series Semi Final Budapest CSIO***-W was the 145cm competition against the clock with a total prize money of more than € 5,000 in the Prize presented by the Ministry of Human Capacities. Fifty riders and horse pairs lined up, including riders intending to compete in the Grand Prix as qualification is required to take part and the top 30 riders could gain clearance based on their performance today.
The course was definitely difficult, with riders and horses having to work hard for a clear round, meaning they had to jump without penalties and be within the tight time limit. Despite this, many Hungarian riders recorded clear rounds. Tamás Mráz even with both of his horses. In the end he finished on BN Silver in sixth place, while on Givano in 17th place after a safer ride. Other Hungarian riders without penalties were Gyula Zárug on the just 8-year-old Doris, István Máté, Jnr. on Sanghata, Zoltán Czékus on Kempo Cento, Péter Szuhai on Casino Royal Z, and Vince Jármy on JB Koronaőr.
For long it seemed that the Swiss trio would win, as members of the Swiss national team, Aurelia Loser, Edouard Schmitz and Romain Duguet, were confidently in the lead. Only the French rider Severin Hillereau was able to intervene and take the bronze place in the last minute.
Aurelia Loser – Anaba Haize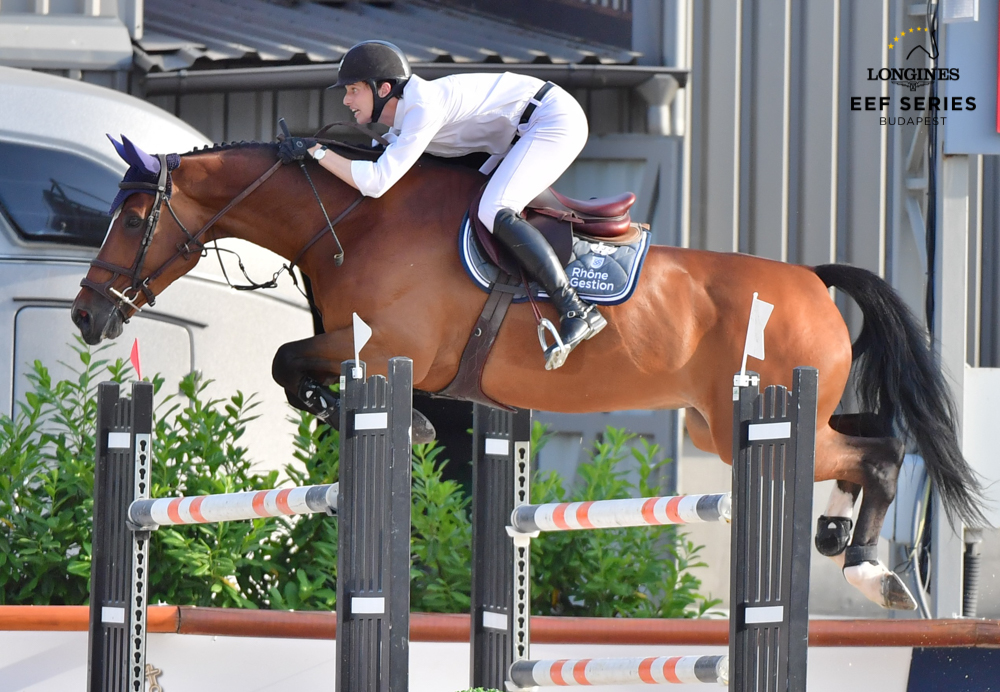 Edouard Schmitz – Babylone des Erables
Severin Hillereau – Quidam's Grey Lady
After this competition it became clear that the Swiss team, led by Thomas Fuchs, one of Europe's most renowned equestrian professionals, will be in top form for tomorrow's Nations Cup starting at 2 pm.
The prizes in this competition were presented by Ministerial Commissioner dr. Gyula Budai.
Live coverage of the competitions can be viewed on the following websites:
Tickets »
Photo: CSIO Budapest / Krisztina Hajdu