CSI3*W Budapest
>
News
>
Rodrigo Szuhai on Jayjay Wind Gold in the Prize Presented by the Hungarian Sport Horse Breeders' Association
Rodrigo Szuhai on Jayjay Wind Gold in the Prize Presented by the Hungarian Sport Horse Breeders' Association
In the semi-final of the young horses' competition contenders rode for the prize presented by the Hungarian Sport Horse Breeders' Association.
Like the day before, spectators saw great riders from a quality field of six- and seven-year-old horses. Half of the pairs completed both phases clear, so only slight differences decided the runners-up places. For a long time Bulgarian Ivaylo Bonev, yesterday's runner-up, was in the lead but then the just 12-year-old Rodrigo Szuhai proved again that his podium finish yesterday was no fluke. He won the competition on the seven-year-old Jayjay confidently after a sensational fast track, so Friday's Longines EEF Series Semi Final Budapest CSIO***-W started with the Hungarian anthem.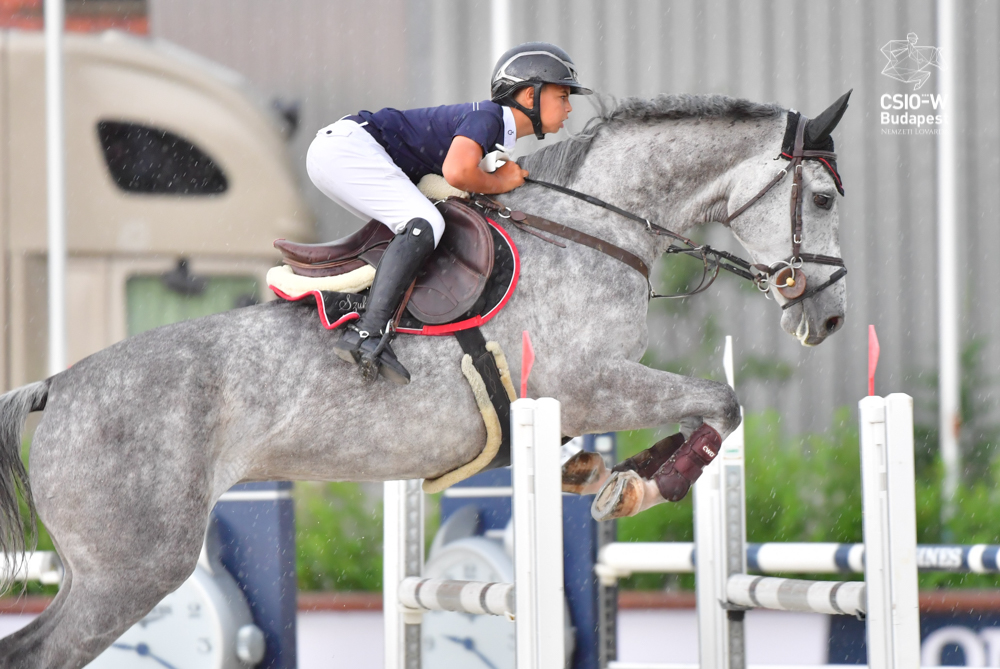 Rodrigo Szuhai – Jayjay
Andrea Herck finished second on Epsilon de Roulard, ahead of Ivaylo Bonev and Je Suis Special BMG and his other horse, Othello van de Vlasbloemhoeve.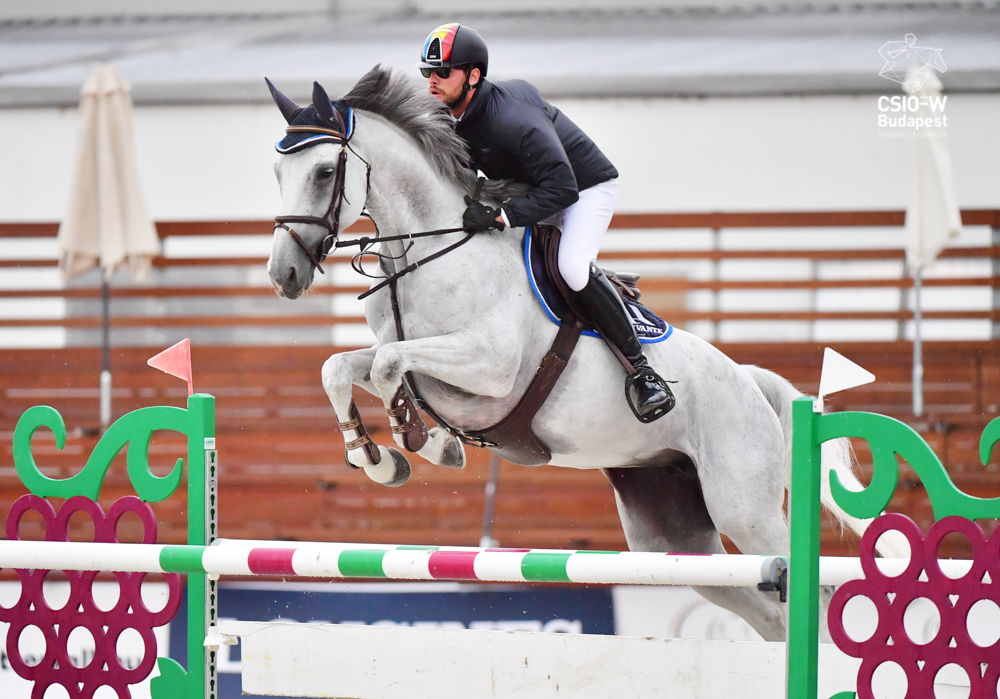 Andrea Herck – Epsilon de Roulard
Ivaylo Bonev – Je Suis Special BMG
Other runners-up were Máté Berkes on Cornet and István Máté, Jnr. on Chacco Sz.
At the award ceremony, dr. Miklós Jármy, President of the Hungarian Sport Horse Breeders' Association, and dr. Csaba Szabó, representing the jury, congratulated the winners.
Live coverage of the competitions can be viewed on the following websites:
Tickets »
Photo: CSIO Budapest / Krisztina Hajdu