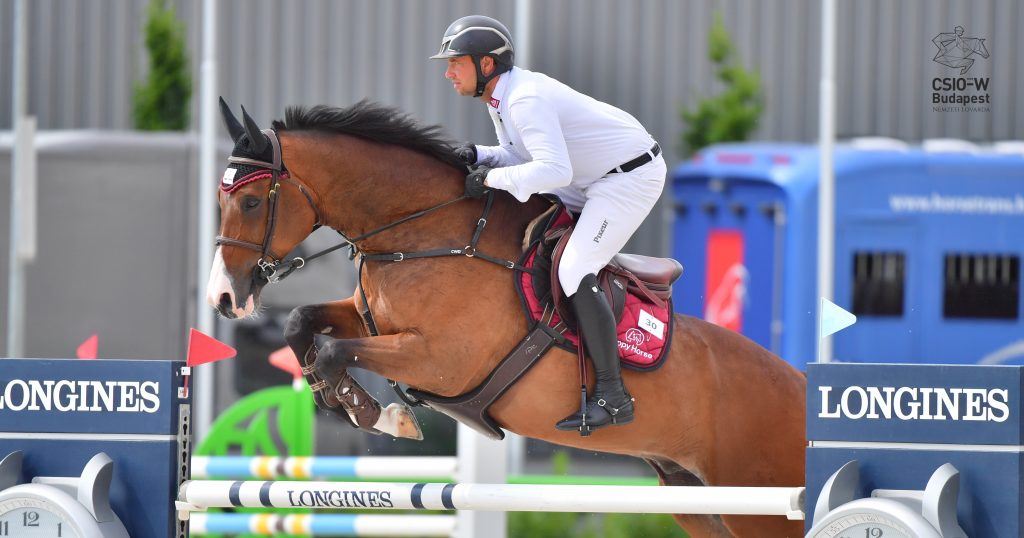 The last day of the Longines EEF Series Semi Final Budapest CSIO***-W kicked off with the prize presented by M4 Sport award at 135 cm.
In this Table C competition riders don't get penalty points but time penalties if fences falling down. At the end these seconds are added to the time taken by each rider to set the ranking. A rider with a fast time can be the winner, even with a few faults. The prize money was € 2.800 that was distributed among the first 12 riders.
The winner of the category was Christoph Obernauer, who competed in Austrian colors, finishing first with Clooney with a time of 66.82.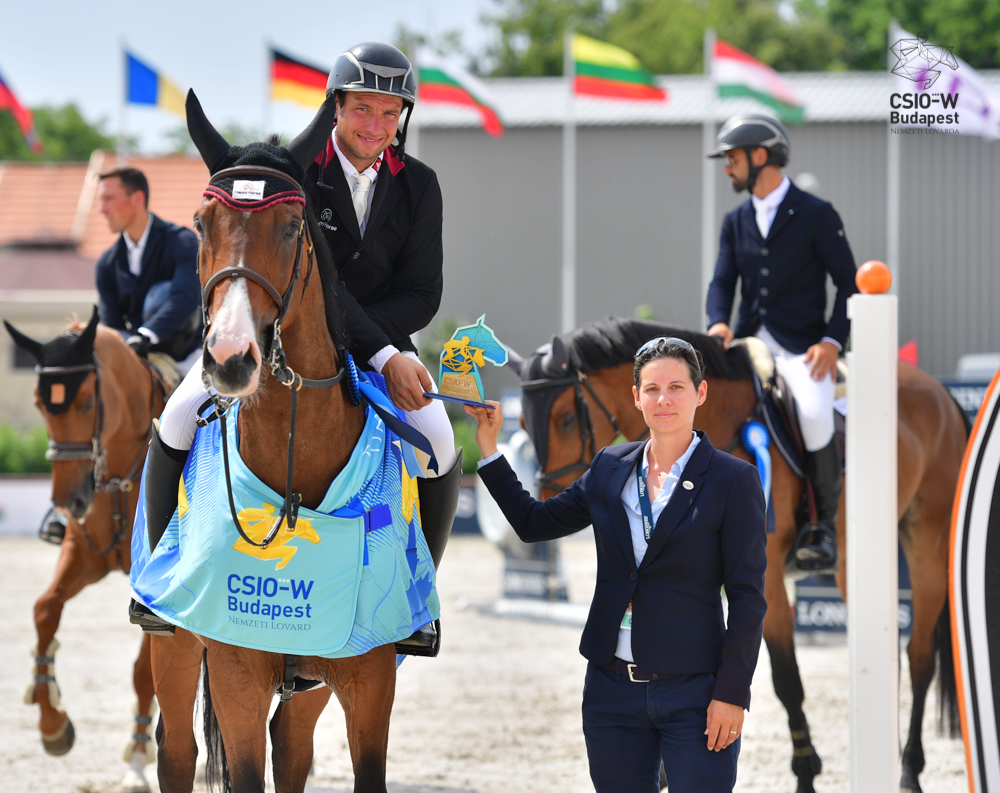 Christoph Obernauer – Clooney
Second place went to Andrius Petrovas, who completed the course with the best time, but slipped off the first place due to one fence down. However, thanks to his speed, he still finished in the lead and was able to take second place ahead of Lidija Grum.
Andrius Petrovas – Gigollo
Lidija Grum – LG Vettori
Zoltán Czékus was able to take the fifth place with a calm ride the 8-year-old Carundy, ahead of Dóra Bognár, member of the young rider national team, who completed the course with super fast speed, but has fallen back to sixth place due to a one fence down. In eighth place Ádám Faluhelyi finished with the eight-year-old Noblesse vd Donkhoeve, ahead of his teammate Máté Lehotai and Zsófia Vándor, who also performed without faults.
Live coverage of the competitions can be viewed on the following websites:
Tickets »
Photo: CSIO Budapest / Krisztina Hajdu