CSI3*W Budapest
>
Hírek
>
The CSI 2* Budapest Show Jumping World Cup started with Attila Técsy's victory
The CSI 2* Budapest Show Jumping World Cup started with Attila Técsy's victory
The CSI 3*W Budapest Show Jumping Competition kicked off on Friday at the National Riding Hall with horsemen of 11 nations participating.
The Bronze Tour opened the event with a 120 cm competition against the clock where fifty starts were registered. Local riders did a great job with only Hungarians lining up at the prize award ceremony. The only rider and horse pair who completed the course under 60 seconds was this silver medallist of this year's Hungarian Youth Championship, Lizanna Kiss on Agropoint Cojano.
Second place went to Borbála Burucs and Noblesse S, while Zorka Koltai and Rádiháza Garnier, participant in the Hungarian Talent Programme.
In a very close race, Sándor Márk Szilágyi finished fourth on Tűzmadár, followed by Kristóf Szotyori Nagy on Horze Cym Carslson and Roland Kovács on Limited Edition C.
U25 riders competed at 130 cm and local participants took again the podiums. Runner-up in the Hungarian adult ranking, the only 14-year-old Gyula Szuhai Jn. who is the youngest member in the Hungarian national team, registered an astonishing year with great success in the most prestigious national and international competitions, among others won the European Children's Championship. He started this long weekend with another victory, on his horse Perthy Jackson ahead of Balázs Magyar, another member of the Hungarian national team.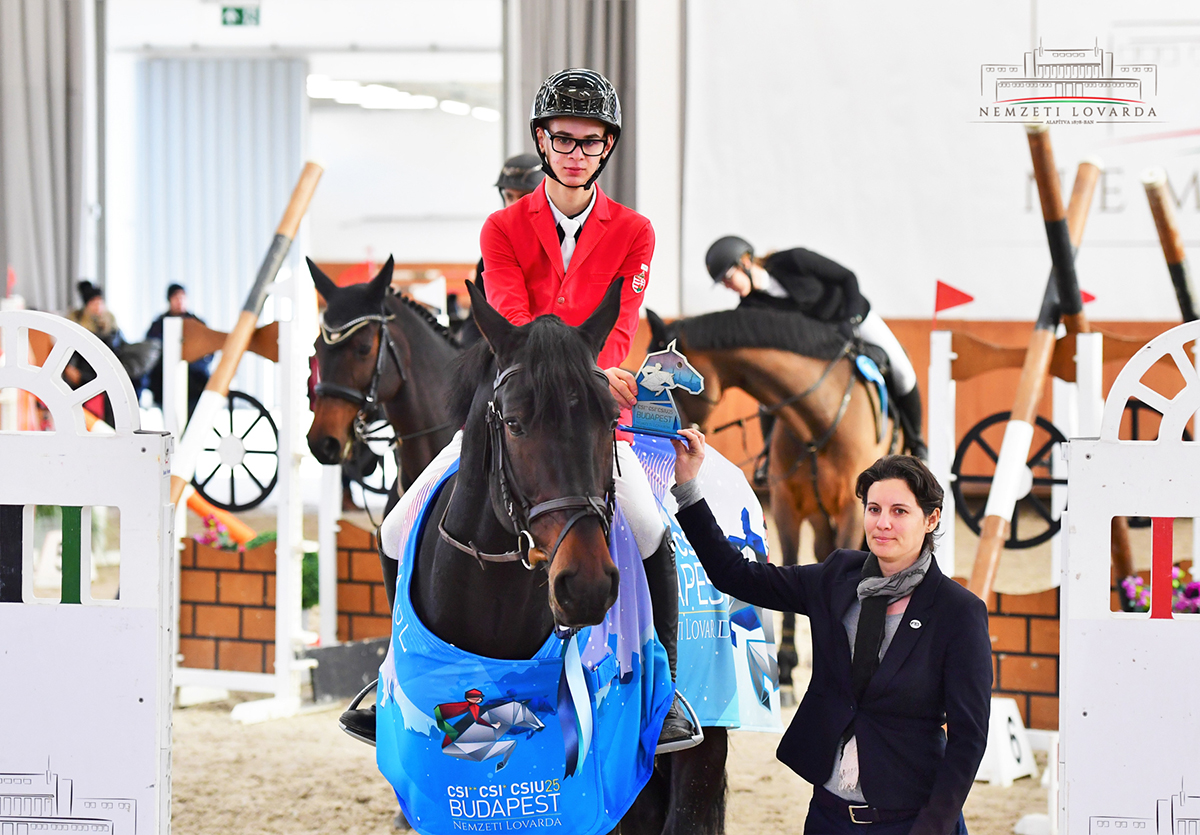 Lorena Gimesi from Prosper Riding Club finished third, followed by Anna Janik, Sándor Márk Szilágyi and Eszter Tóvári.
The 130 cm Silver Tour was a fast-paced contest, with increasingly shorter rounds by the competitors. The competition ended with a double victory of the Krucsó Riding Club, as Szabolcs Krucsó took home the first place on Chippendale, while his clubmate Patrik Zoltán Buza finished second on Janieta VDL.
Third place went to Gábor Szabó Jn. and Lifu.
Roland Kovács also started the weekend fabulously, closing fourth and fifth on Castilia KFT's horses ahead of Austrian Stefan Eder.
The featured event of Friday was the 140 cm Gold Tour semi-final with 50 pairs competing. There were a relatively high number of clear rounds, so anyone who wanted to win had to ride swiftly. Last year's competition started off with a victory by Austrian Gerfried Puck, who returns to Budapest every year, and this time he was again not far away from the gold. However, his time of 62.45 hundredths of a second was only good enough for second place.
The audience were delighted to see a Hungarian rider cheered on in the most prestigious category, as multiple national team and individual champion Attila Técsy winning on Nikidam Breaker and finishing sixth on Jubab Van't Siamshofot.
Krisztián Búza finished third on the grey mare, Landstream owned by Eszter Milesz, followed by Hungarian top ranking rider, Zoltán Czékus on Castro.
The young generation was also represented at the award ceremony, as Lizanna Kiss, after her victory in the Bronze Tour, finished fifth on Cashflow.
The 110 cm VIP Tour rounded off the day, where the ladies dominated. The best rider in the event was Gréta Fésűs on Hunter Dadero Z, ahead of  Adél Benedek and Eszter Gorzó.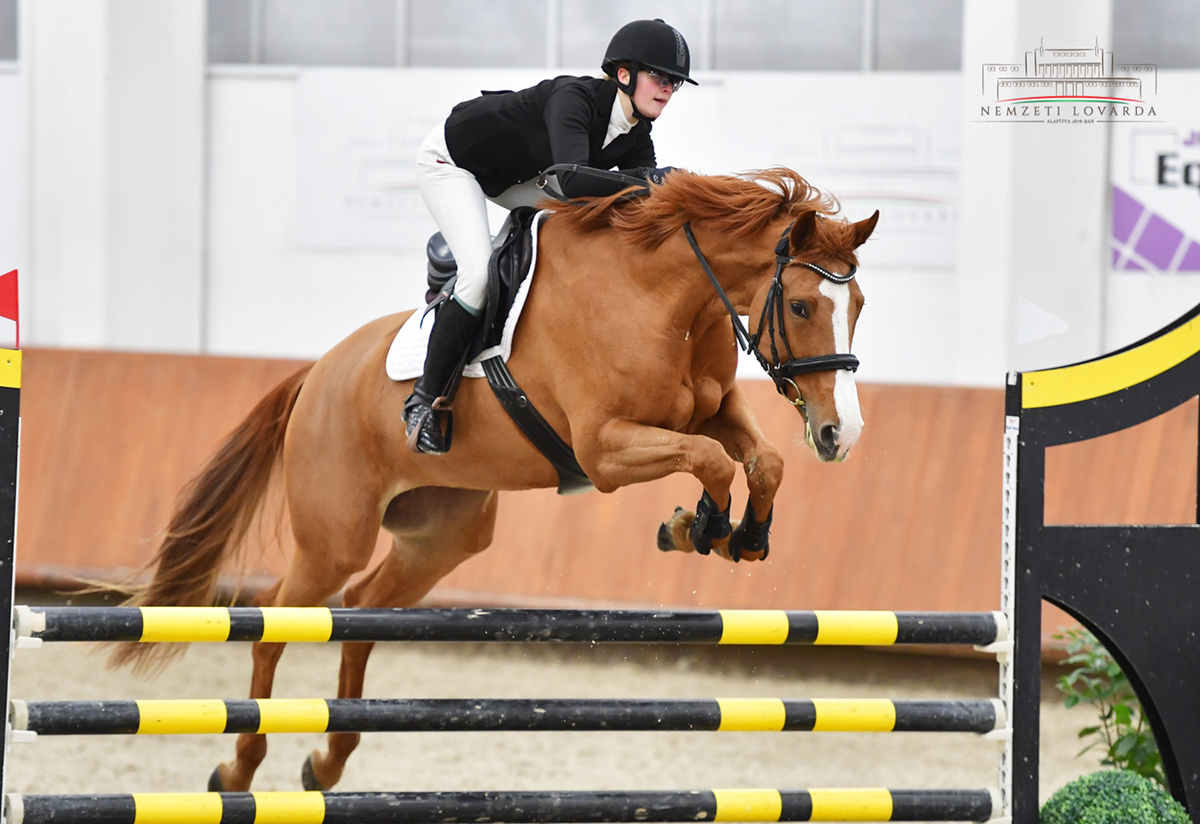 Mercédesz Molnár and E-roy came fourth, while Evelin Krecskovszki and Hanga Sára Bálint came fifth and sixth, respectively.
Photo: CSIO Budapest / Krisztina Hajdu