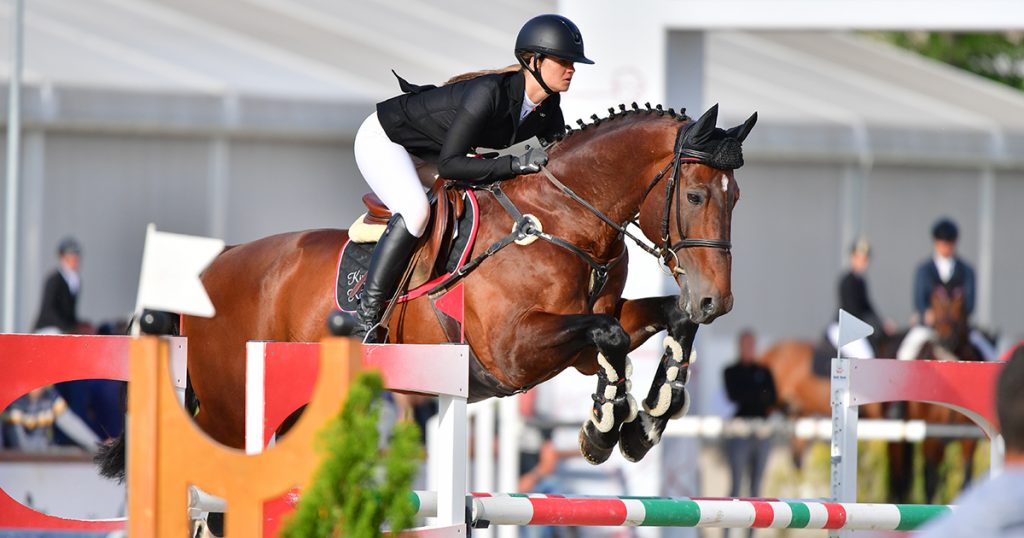 The featured event of Saturday's István Széchenyi István Memorial was the Silver Tour's Finale presented by Gain.
The number of participants increased to 50, as in tomorrow's Grand Prix each rider can ride only one horse. As a result, many riders entered with their second horse, so a jump-off with many competitors was expected since for many jumping 135cm meant no problem. In the end, 22 riders and horse pairs made it to the jump-off.
Hungarian riders rode brilliantly but Kata Csenge Kisgergely on Bizar VDL shot ahead of the field, completing all rounds clearly and fast over the three days.
Second place went to Andrej Holly, a regular guest of the international competitions in Hungary, so the Slovakian rider is expected to compete in the upcoming CSIO in Budapest.
The winner of Friday's Gold Tour, Gyula Szuhai, Jnr, cannot compete in tomorrow's Grand Prix due to his young age, as the international rules require that a 15-year-old rider can compete at a maximum of 140 centimetres.
The excellent third place in the Silver Tour's final in the saddle of Perty Jackson will surely comfort him. Tamás Mráz on Sanghata finished fourth, ahead of Eva Bohák-Debreczeni and Szabolcs Krucsó.
Annabell Bodnár Best in VIP Tour's Final
The final of the 115cm VIP Tour presented by Baileys launched Saturday's program at the Count István Széchenyi Memorial. It was a special competition as all 46 riders were ladies. In the first round, 19 horse and rider pairs rode perfectly and qualified for a crowded jump-off. As expected, the differences among riders were minor and often only tenths of a second decided on places.
Annabell Bodnár on Comedy Star owned by Gábor Füzér rode the fastest time, ahead of Karina Mira Oláh trained by Zsolt Sárkány.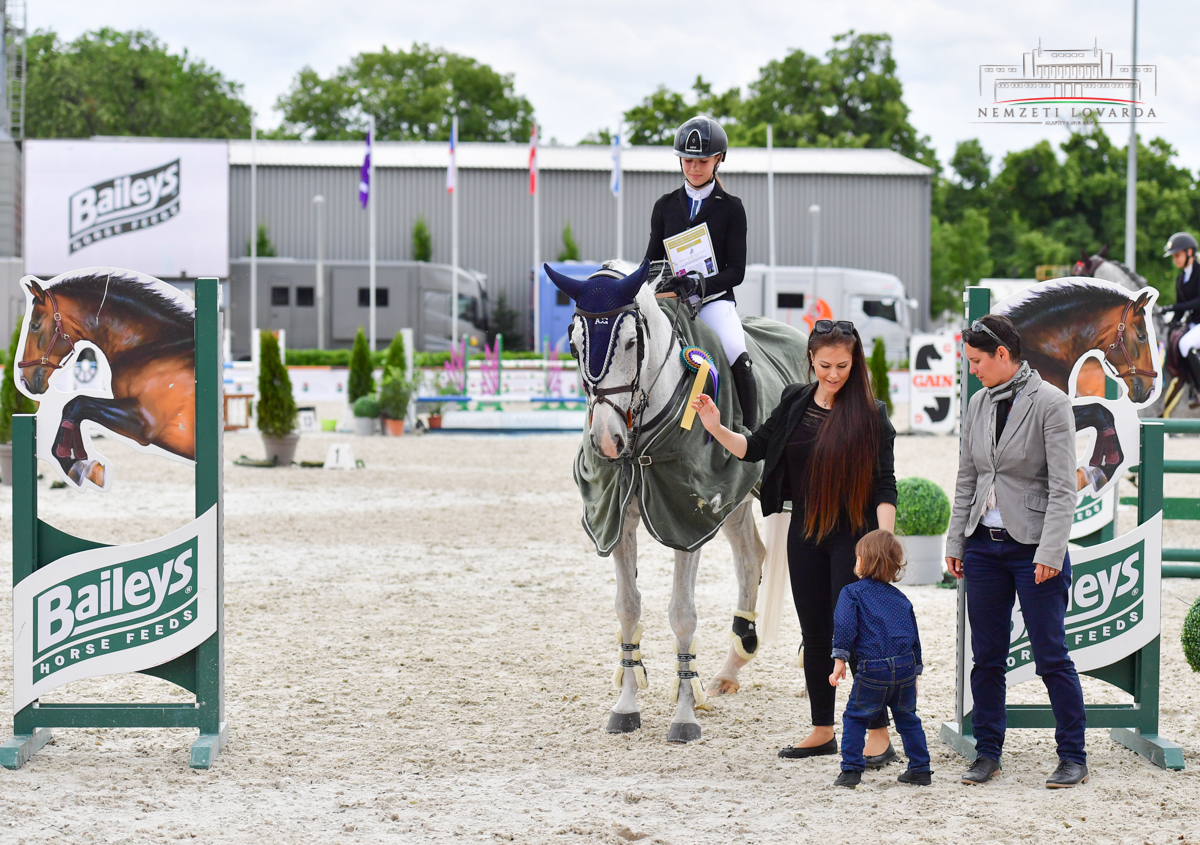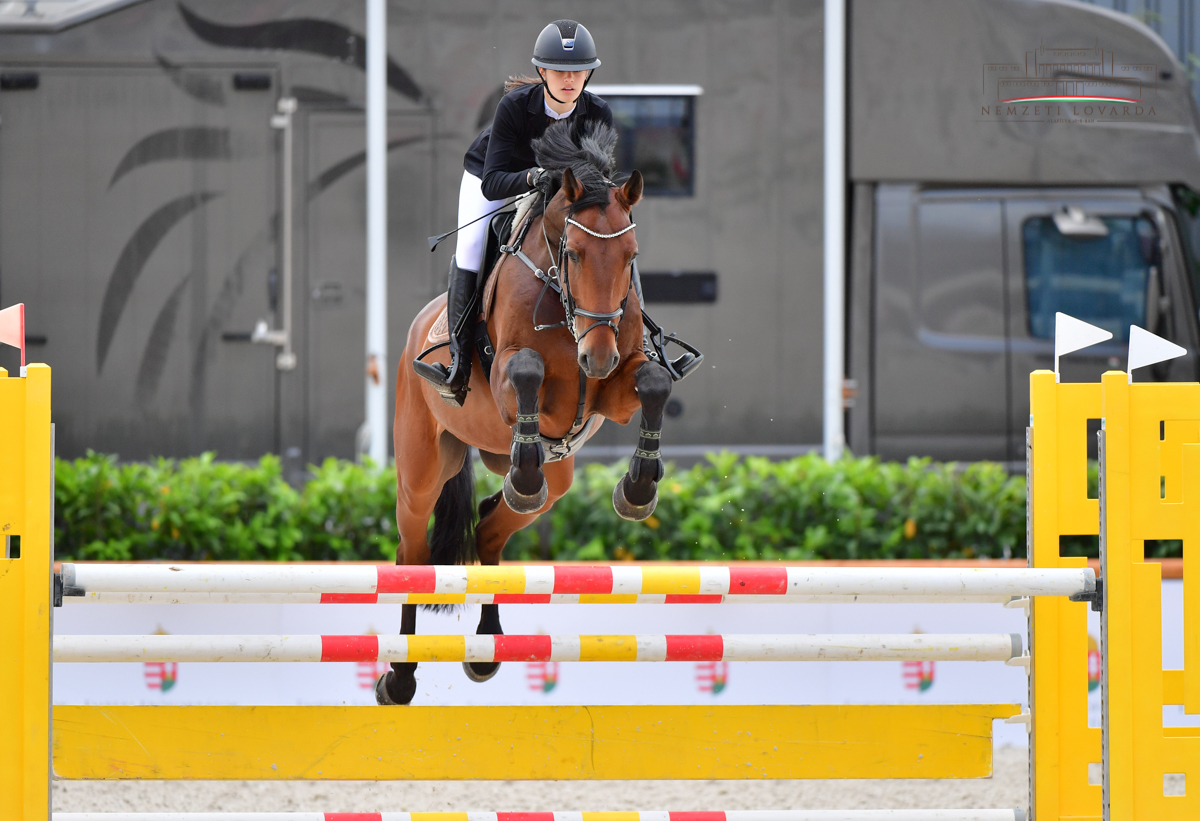 Third place went to Lili Pusztai from Cseszterlint Riding Club, followed by Lili Letta Tatai and Virág Ráhel Bölecz. Júlia Szarvas on Avatar closed sixth.
Podium Places for Hungarian-breds in the Semi-final of Young Horses Contest
The semi-final of the 125-130cm competition of young horses was presented by Pavo Horse Faerie. Among the six- and seven-year-old horses competing in this event, only Balázs Varga in the saddle of his own-bred stallion Jailbird could complete the course under 70 seconds, taking victory.
Second place went to Tamás Mráz and to 6-year-old mare Vanda, bred by Ferenc Kondor, followed by Kristóf Hegedűs on Kurszán.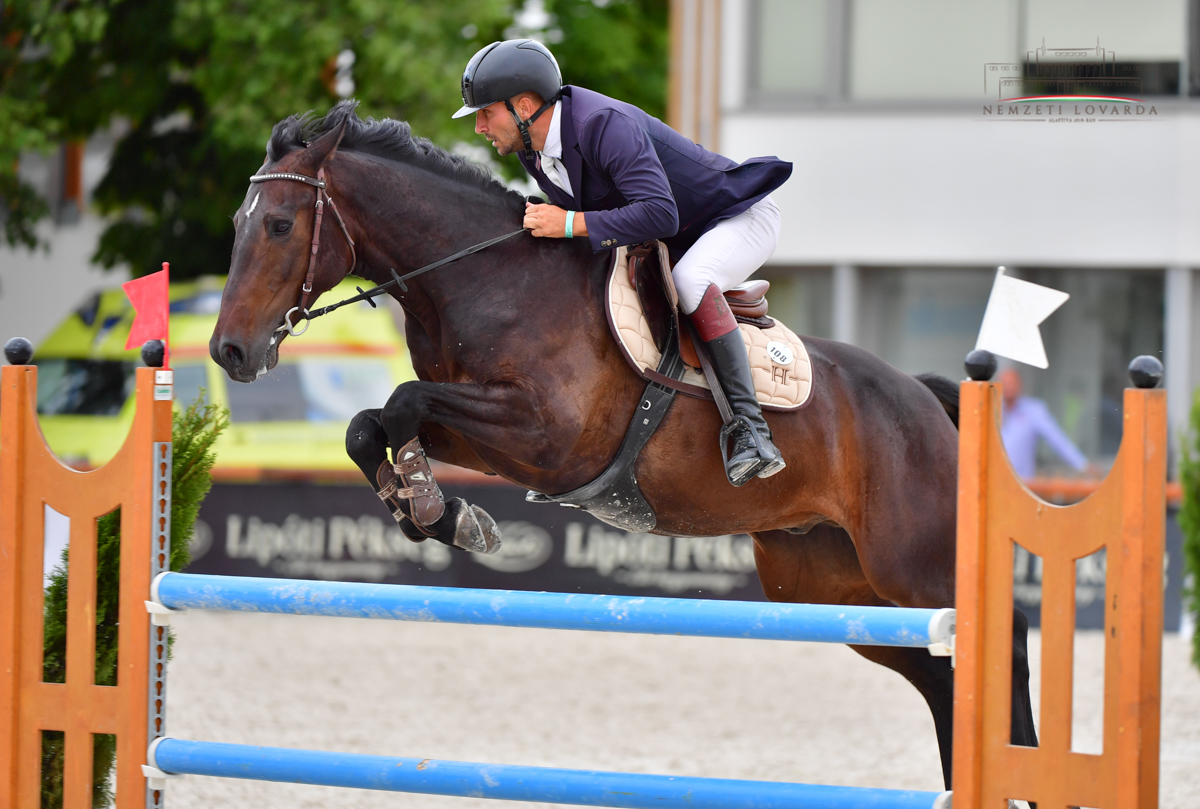 Roland Kovács finished fourth on Katerina PSZ, Virág Budai finished fifth and sixth on Lady In Red HX and Ecstasy D, respectively.
Máté Berkes Fastest in Bronze Tour
In the semi-final of the 120cm Bronze Tour 57 competitors lined up at the start. In the two-phase competition, Máté Berkes scored the best time and won the semi-final on Messenger Rouge Sz, ahead of Annamária Zárug and Gréta Babos, both finishing on the podium in the first round as well.
Gábor Füzér finished fourth, Péter Osztovits fifth and Czech Lucie Kumarova sixth.
Live coverage of the competitions can be viewed on the following websites:
Photo: CSIO Budapest / Krisztina Hajdu