The highlight of the Count István Széchenyi Memorial was the two-round Grand Prix presented by Baileys.
Forty riders qualified for the two-star Grand Prix, the final of the Gold Tour, where placed riders were rewarded with €26,000 and Longines World Ranking points. The 145 cm first round, designed by László Karádi and Zoltán Németh, consisted of 12 numbered jumps and 15 efforts, one of which was the water jump. The weather was not favourable and due to rain more horses refused to negotiate the water jump, so they could not finish the course.
The speciality of the event was that after the first round, the top ten riders were invited back for the second round based on faults and time scores, so they had to be tactical throughout. Unlike in the overall classification, they could not be sure if a clear round would be enough to qualify, as only ten riders could continue if more than ten finished with zero faults. So the time to complete the course became a priority, especially as eight clear rounds were eventually achieved, so the two fastest riders with four penalties could also participate in the second round.
After a half-hour break, the riders started in reverse order of the first round, including seven riders from Hungary. Young local riders, Tamás Dömse and Aliz Alasztics, once again put in a sensational performance, as they finished double clear in this top prize and World Ranking point-paying adult Grand Prix, as they did last year. Tamás Dömse on Conquistador, defended his title ahead of Aliz Alasztics on Chablis.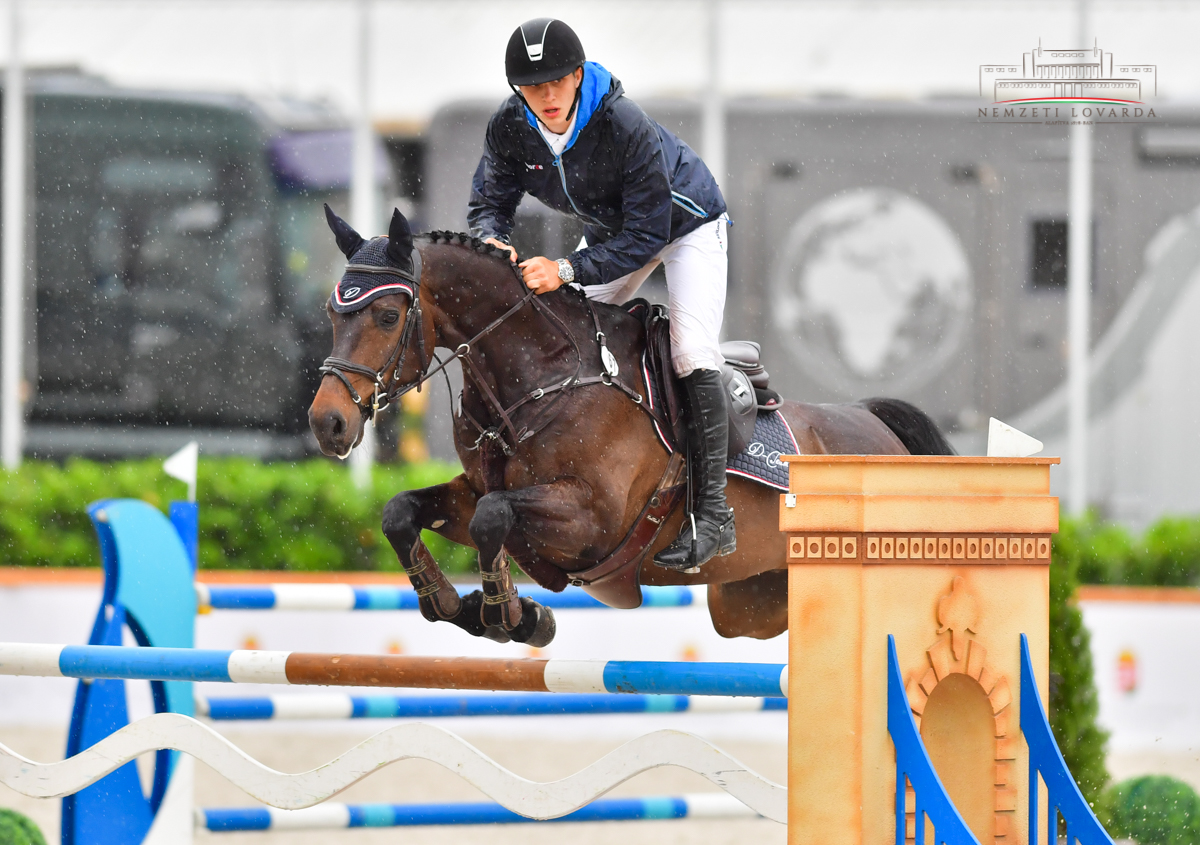 Mariann Hugyecz finished in third place on Chappeloup, ahead of Zsófia Vándor in the saddle of Leopard Of Ballmore also with a double clear.
The following places went to Radovan Silo from Slovakia, and András Kövy, Jnr. on Versandro.
Mr Robert Fekar congratulated the competitors on behalf of the Jury, along with the Secretary General of the Hungarian Equestrian Federation, Dorottya Stróbl, the President of the Budapest Riding Club, Barnabás Hevesy, and Kitti Hajdú on behalf of Premium Horse Feeds Hungary.
Photo: CSIO Budapest / Krisztina Hajdu