Wednesday's next event was the €2,800, 140cm competition presented by the Foundation of the National Riding Hall.
Many of the 42 horse and rider combos finished clear, so the time decided the places. Henri Kovács from Finland scored the fastest spin on his home-bred stallion Tambourino, with a two second advantage. His great performance satisfied also the local fans as his mother is Hungarian and he lives in the country. The stallion's dam, Baccara, delighted the rider as well, as together they represented Hungary five times at the European Championships for Young Riders, finishing four times in the top 10.
The second place went to Gábor Szabó, Jnr. on Eldoranda, a horse of the National Equestrian and Sport Horse Breeding Programme.
Romanian national team member Damian Cojocariu on Lancor closed third, followed by Zoltán Czékus on Castro, Greek Kriton Zafiropoulos and German Marcel Marschall.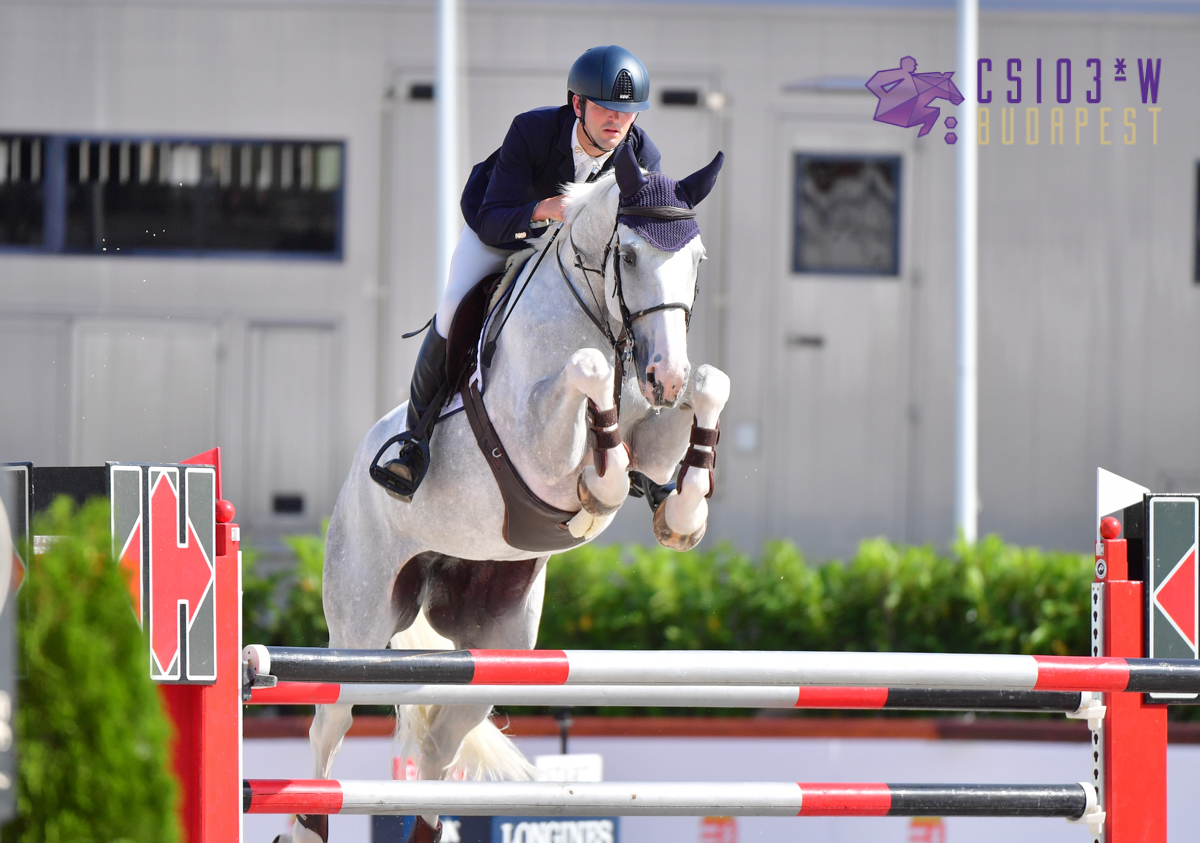 On behalf of the Foundation of the National Riding Hall, Dorottya Strobl congratulated the riders.
German Gold in The Concorde Challenge
The featured event of the first day was the €5,000, 145cm competition against the clock, presented by Concorde. A total of 31 competitors lined up, including pairs aiming to qualify for tomorrow's Grand Prix.
The track challenged horses and riders for a clear round, but several Hungarian riders performed well. In the end, the victory went to German Sönke Aldinger, followed by Wout-Jan Van Der Schans representing Netherlands.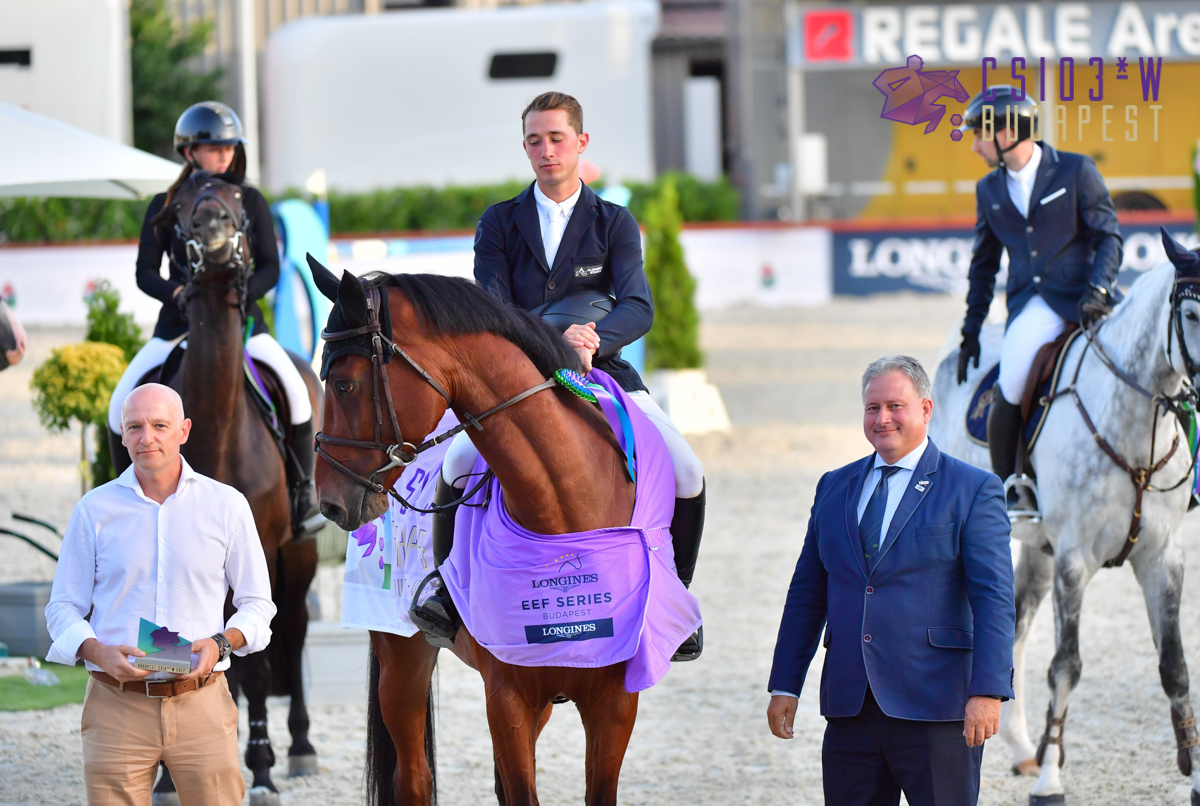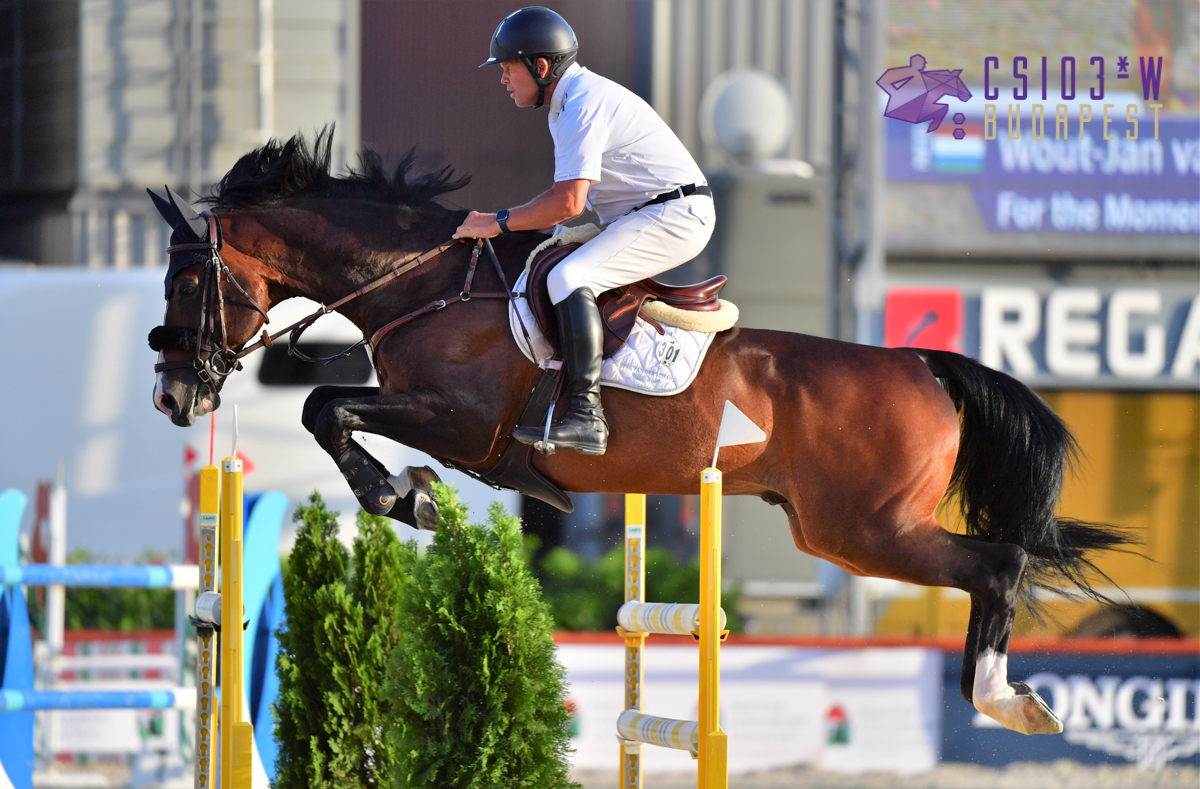 Local rider, Virág Weinhardt took the bronze for the second occasion today, this time on Chiclana.
Fourth place went to Brazilian Matheus Correa with his Hungarian-owned horse, Zeusz. The stallion previously had been guided by Hungarian rider Vince Jármy at the European Championships for Young Riders. Zoltan Lázár, Jnr. on Diablo finished fifth.
The riders were congratulated by Károly Régely, representing Concorde, and judge Dr. Csaba Szabó.
On Thursday, the competition will continue with the young horses lining up at 8 A.M.
Tickets »
Photo: CSIO Budapest / Krisztina Hajdu