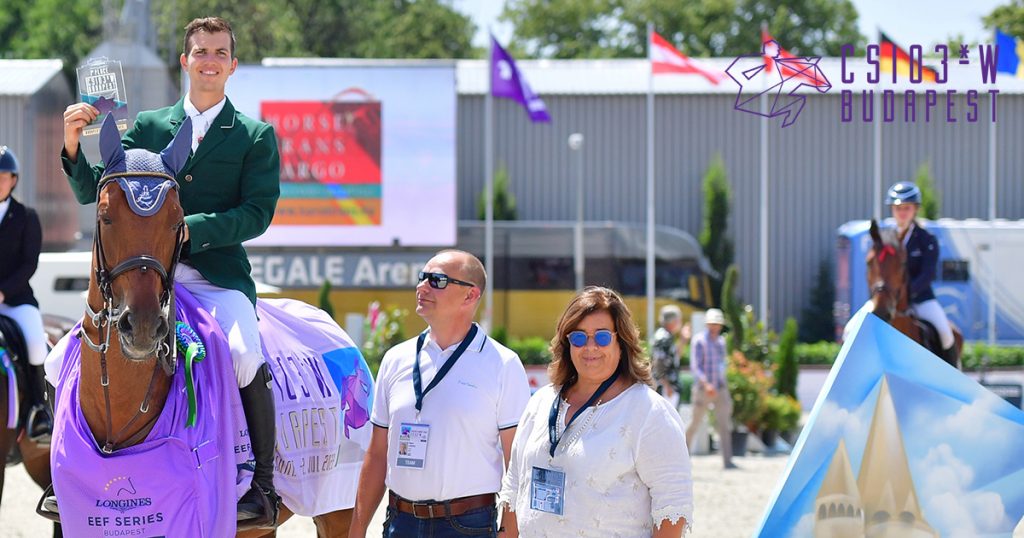 The CSIO3*-W International Show Jumping World Cup and Nations Cup Team Competition, the most prestigious Hungarian show jumping event of the year, kicked off this morning at the National Riding Hall in Budapest.
Greek Triumph In The Lipót Bakery Prize
Young horses opened the 4-day event with 42 horse and rider pairs on the starting list. In the €2,000 competition presented by Lipót Bakery six-year-old horses entered the tack first to complete the 125cm jumps, then after an increase of 5cm it was the seven-year-olds' turn.
Angelos Touloupis, representing Greece, scored the best time on the 6-year-old Kannandillo and won first place. He shared the podium with two Austrian ladies, Alessandra Reich (Galadermie PP Z) and Katharina Rhomberg (Zarzuela Old) in second and third position, respectively.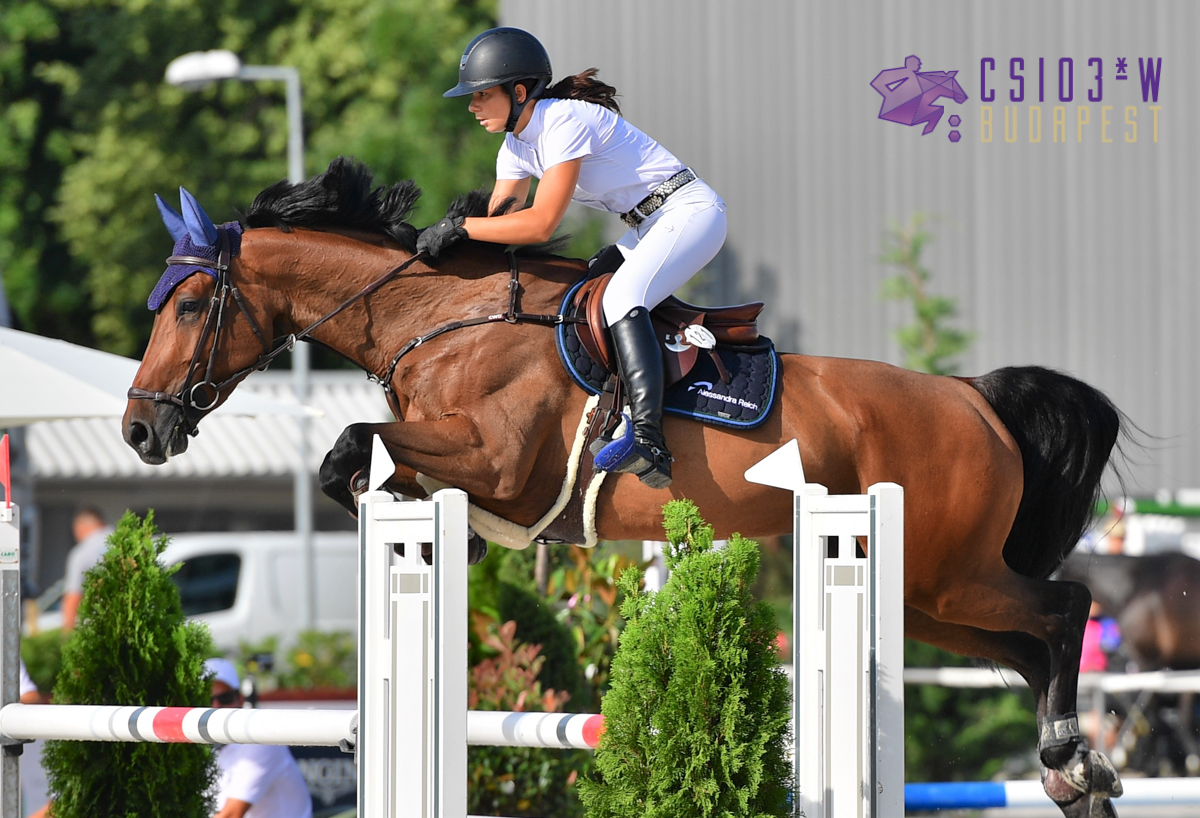 Fourth place, which was the best result for local breeds, went to Henri Kovács and Honeymoon IC owned by István Czuczi, ahead of Attila Técsy and family Hermann's MR Brown. German Emile Karim Fares finished sixth on Loverelia.
Patrik Zoltán Buza Wins The Horse Trans Cargo Prize
The day went on with the 135cm competition for the Horse Trans Cargo Prize, where a total of 49 pairs lined up for the more than €2,000 prize-money.
Two riders from the Hungarian Krucsó Riding Club rode excellently and took the two top places, Patrik Zoltán Buza finishing first with Janieta VDL, ahead of Szabolcs Krucsó with Caruso.
In close competition, local riders, Virág Weinhardt with Equest Cha Cha, and Zoltán Lázár, Jnr. with Candide captured third and fourth place.
Dutch rider, Teddy Van de Rijt ended fifth followed by Christoph Obernauer.
The riders were congratulated by Ana Maria Jordao on behalf of the jury and by Róbert Lengyel, Director of Horse Trans Cargo Ltd.
Tickets »
Photo: CSIO Budapest / Krisztina Hajdu