Vince Jármy the Most Successful Hungarian Rider in the Alpexavit Prize
An attractive purse of €25,500 has been offered in Friday's last event. In the 145cm competition against the clock presented by Alpexavit, only seven horse and rider duos finished the first round with no penalties.
The course tempted riders to take shortcuts and risky turns, but such manoeuvres often resulted in penalty points. However, many pairs took the risk for the more than €6,000 first prize.
For a long time, it seemed that Vince Jármy, the best Hungarian performer, would finish in the top three, but at the end Swiss Romain Duguet and Austrian Katharina Rhomberg rode faster and moved up to the podium.
The young local talent with Chinoubet PS, a horse of the National Equestrian and Sport Horse Breeding Programme, thus landed in fifth place.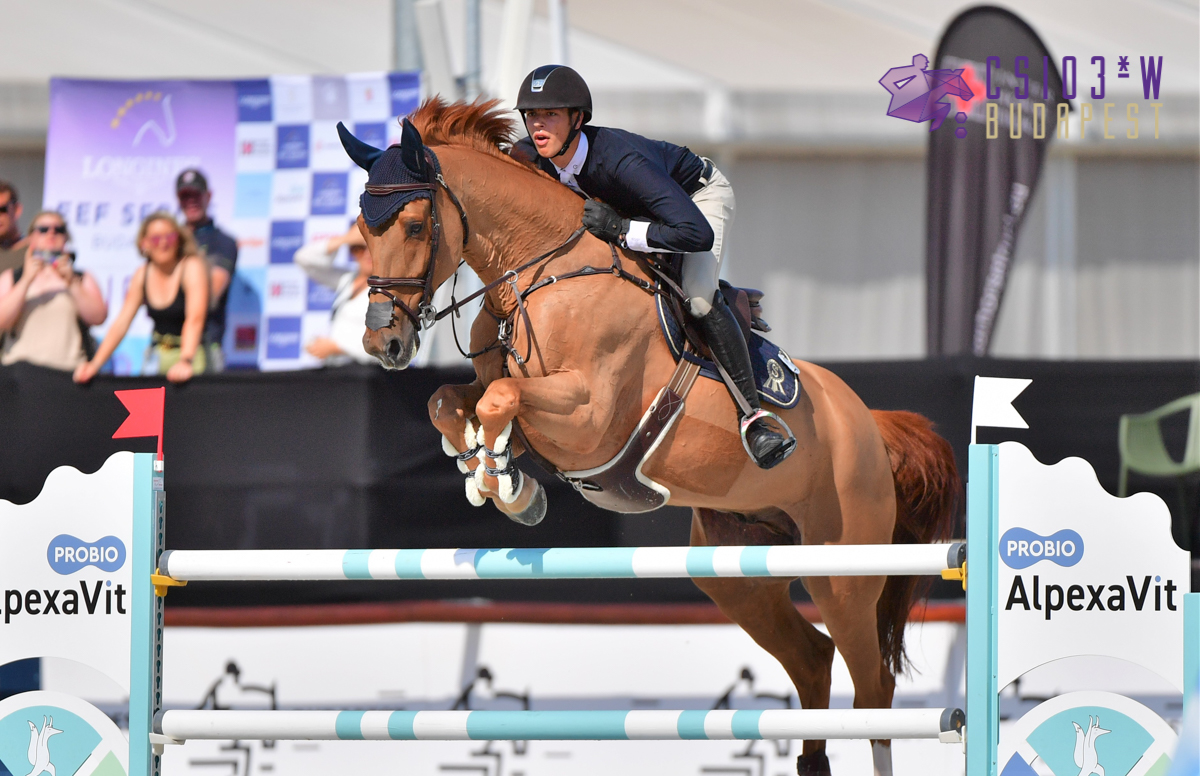 Fourth place went to Wout-Jan Van Der Schans from the Netherlands, followed by home trio, Vince Jármy, Attila Técsy and Virág Weinhardt.
Petra Hajdú, CEO of Alpen Pharma Hungary, congratulated the riders and presented the first three riders, Romain Duguet, Katharina Rhomberg and Alessandra Reich with special awards.
Tickets »
Photo: CSIO Budapest / Krisztina Hajdu