The penultimate event of the CSIO3*-W in Budapest was the 140cm competition presented by the Ministry of Technology and Industry.
The 24 competitors faced 12 obstacles and 14 efforts challenges, and seven horse and rider pairs managed to ride clear. German David Will completed the course the fastest with Mexico, and after a placing earlier in the weekend, won gold this time.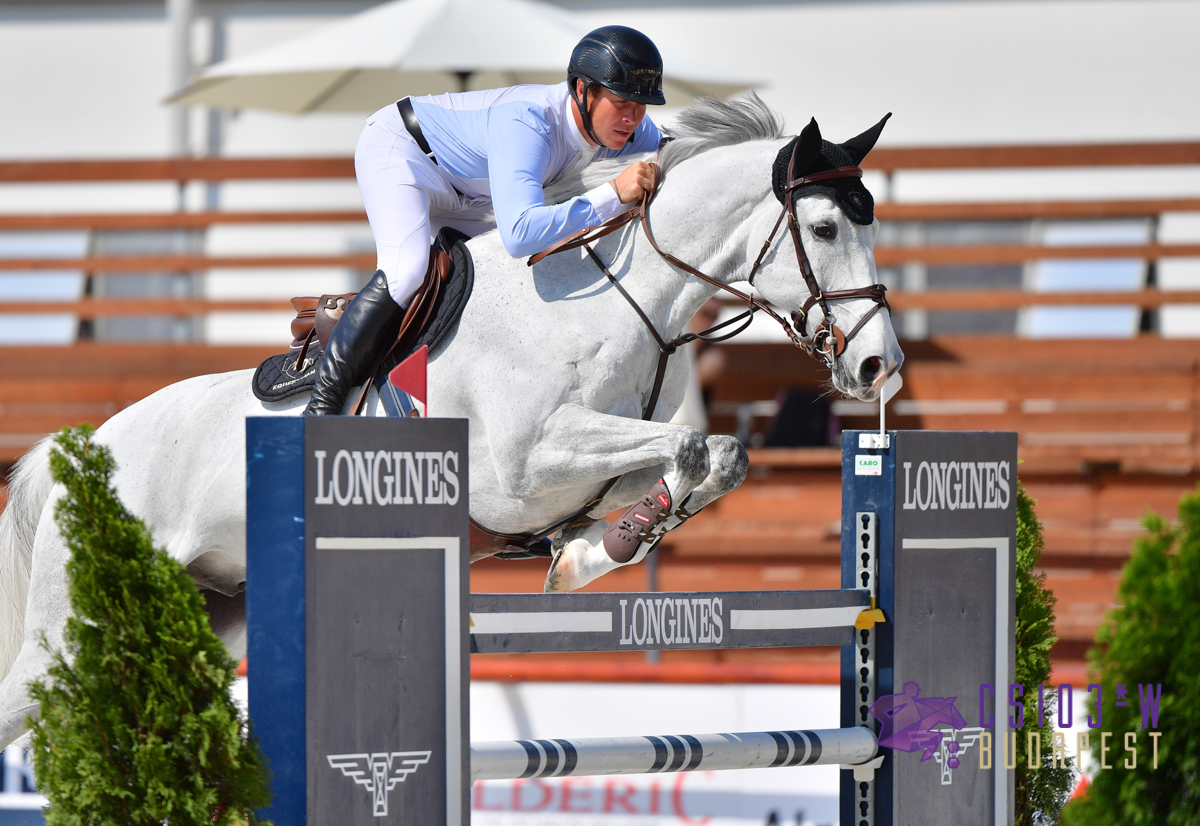 Second place went to Gábor Szabó, Jnr. on Chacrinue owned by Gyula Szombati, receiving a special award for the most successful Hungarian rider of the contest from Veronika Bardóczky, representing Premium Horse Feeds Hungary.
Gyula Szuhai, Jnr. captured third place on Cornet, followed by Katharina Rhomberg from Austria, Elian Baumann from Switzerland and Hungarian Tamás Mráz.
Melinda Schlezák on behalf of the international jury and dr. Gyula Budai, Ministerial Commissioner, congratulated the winners and runners-up.
Tickets »
Photo: CSIO Budapest / Krisztina Hajdu