The first riders of the World Cup Jumping Championships, the Memorial Competition of Count István Széchenyi, with Olympic qualification, were greeted by drizzling rain.
The four-day event kicked off with 50 horse and rider pairs in the 120-125cm competition of young horses. The 450-metre course, built by Werner Deeg, the highest certified course designer internationally, featured 11 obstacles and 12 efforts for the 6- and 7-year-old horses and their riders.
The first clear ride was presented by Balázs Horváth on Acteon then the sixteenth starter, Hungarian Gábor Szabó, Jnr., took the lead and kept the first place until the end of the competition on Genius Conference bred and owned by Ferenc Koncz and sired by Zico Blue.
The second place went to Gyula Zárug representing Romania in the saddle of Lawito PSZ, while Greek Angelos Touloupis on Karima 25 finished third.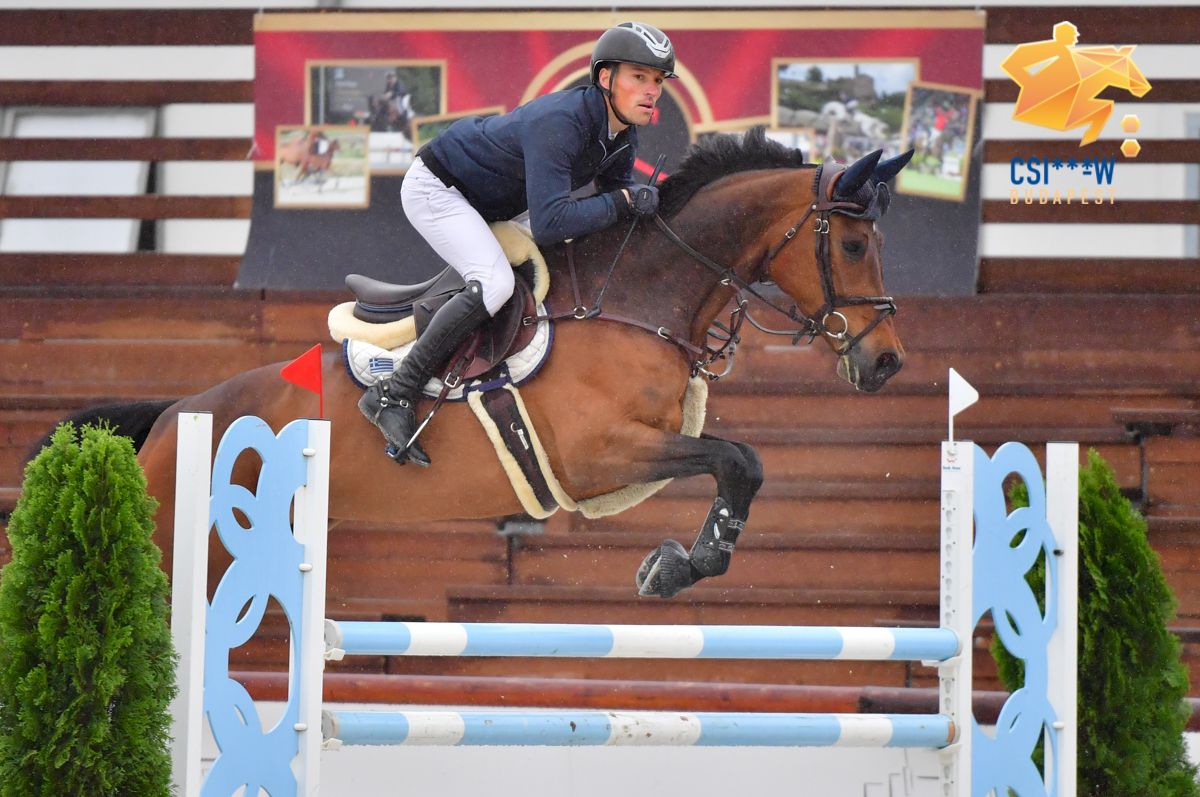 On behalf of the Jury, Pál Abay congratulated the winners.
In the next 125cm Small Tour, 50 riders lined up again. Marek Klus was the long-time leader in the competition until Vilmos Göttler on Jégvirág entered the course. At the end the Czech rider had to settle for second place as Vilmos Göttler, who represented Hungary at the 1992 Barcelona Olympics, turned out the fastest. The 72-year-old rider proved that riding is not limited by age and senior horse enthusiasts, constantly in training and competing, can always outperform the younger generation.
Gábor Szabó, Jnr. and For The Moment closed third.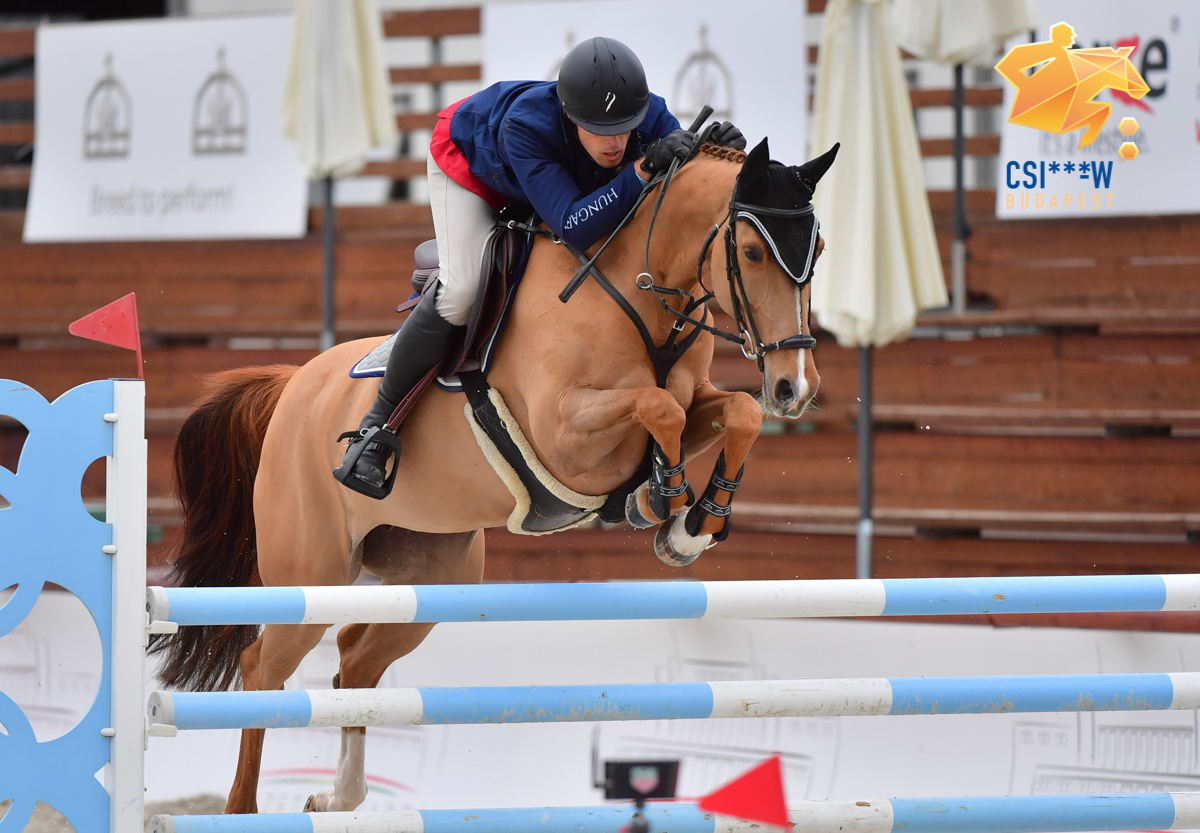 The top finishers received a special prize from TM Toys Hungary, distributor of Schleich lifelike figurines, represented by Ibolya Gál. Dóra Juhász congratulated the riders on behalf of the jury.
The third event of the day was the 135cm CSI3* Concorde Prize comprising two phases without interruption. The gold medal went to Austrian Josef Schwarz, Jnr. on Lor JDV.
A regular participant in Budapest, Latvian Kristaps Neretnieks started the four-day event with a fine second place on Quandar Cece.
Third place went to Josefina Goess-Saurau and Mine That Bird, also representing Austria.
Robert Fekar congratulated the riders on behalf of the jury.
The main sponsor of the event is Szerencsejáték Zrt.
Photo: CSIO Budapest / Krisztina Hajdu