Friday's first contest of the day, the 125cm CSI* Small Tour for the Moody Mares Riding Shop Prize, started with a pleasant sunny day.
Thirty-six riders entered the two-phase event without interruption. Vilmos Göttler on Jégvirág seemed to be unbeatable once again, but in the end the penultimate rider, Greta Fésűs on Hunter Dadero Z, improved even their lightning-fast clear ride by a few hundredths of a second and took the victory.
Czech Tina Larysova finished third.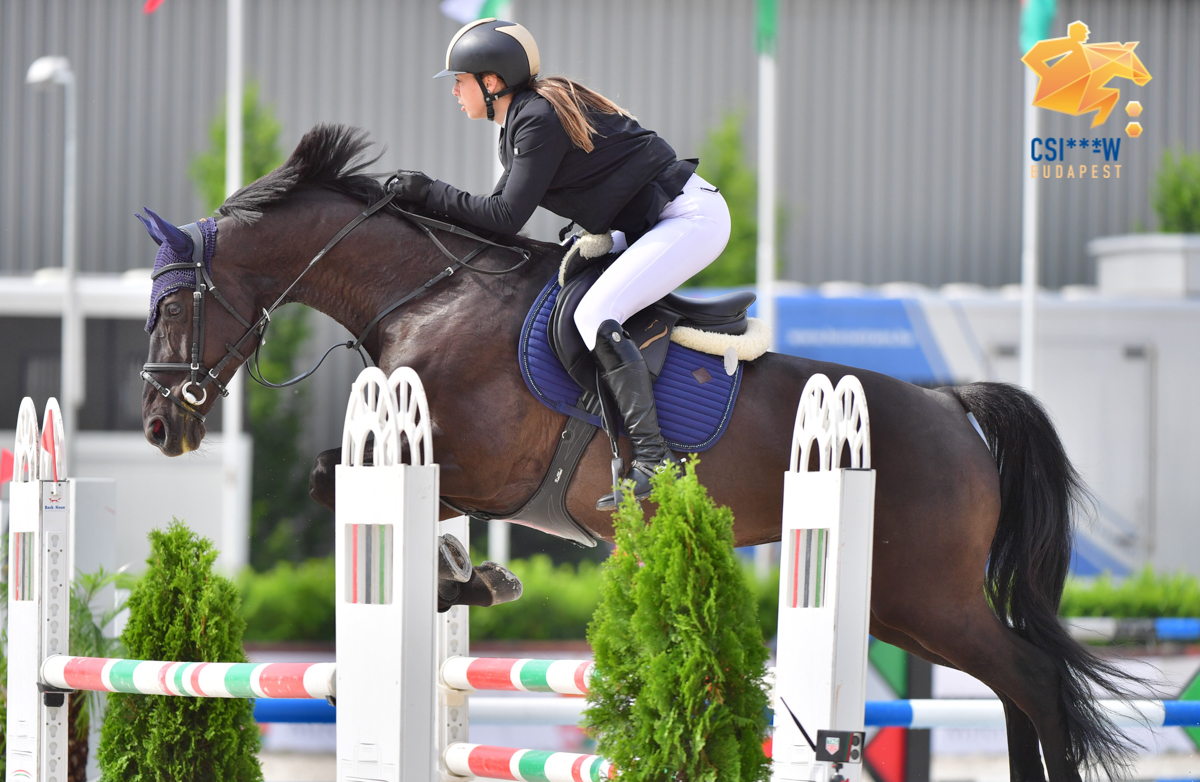 The vouchers, provided by Réka Sopronyi and Kata Esztergályos, owners of Moody Mares Equestrian Shop in Pilisvörösvár, were presented to the riders by Dr. Dóra Juhász, member of the jury.
The day continued with the 135cm CSI* Big Tour against the clock for the MTVA Prize. The 32 competing pairs were faced with 12 obstacles with two combinations on the 450m long course. Most of the riders had no problems with the 78-second time allowed, and the audience was treated to a number of beautiful clear round. However, the first starter, Egyptian Mouda Zeyada, was not beaten by any of the riders in the field, not only entering the course first but also finishing the event in first place.
Second place went to the Czech rider Jan Stetina on Kannarco, by Kannan.
Éva Bohák-Debreczeni, the individual amateur champion in 2021 and 2022 in Hungary took the third place in the saddle of the grey horse, Cortez.
The riders were congratulated by Melinda Schlezák, President of the Jury.
In the CSI3* 140cm competition against the clock run in two phases with interruption for the Premium Horse Feeds prize, 48 rider and horse duo rode onto the course for a total prize money of €1,000. Any rider who made a mistake in the first 350m stage, which consisted of nine obstacles with two combinations, was not allowed to continue. Palestinian Egor Shchibrik, the eleventh starter, left the field behind with a speedy ride.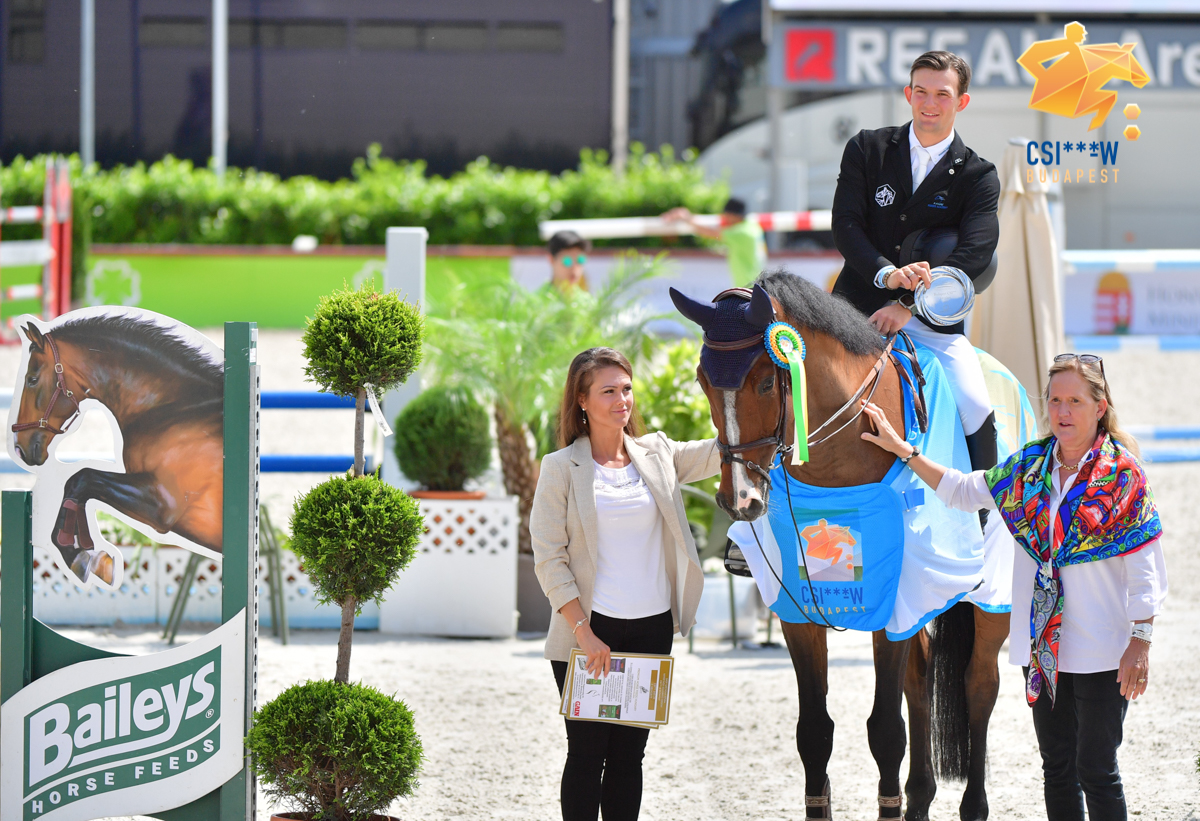 This time, Romanian Constantin Cojocariu and Coco Chanel finished second.
Third place went to the 2021 European Children's Champion Gyula Szuhai, Jnr. and Perthy Jackson.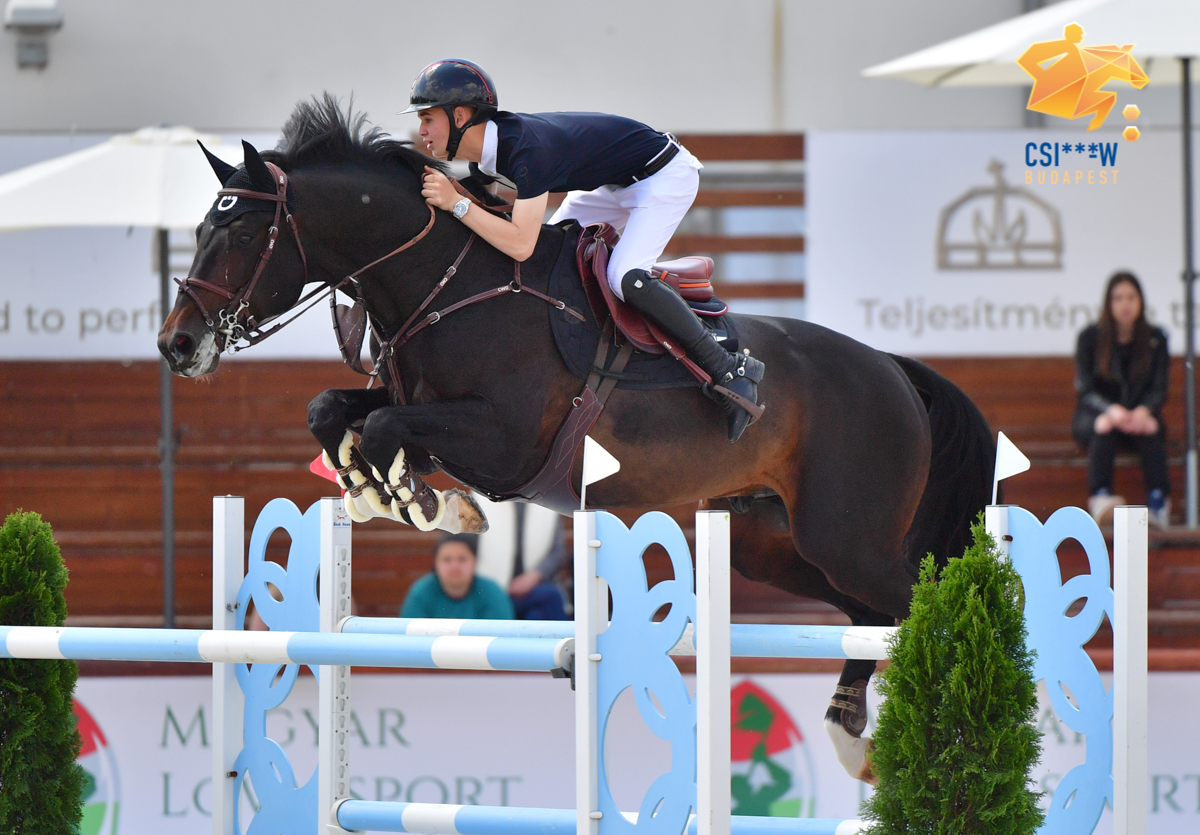 Fourth was Rodrigo Szuhai and Cornet, the winning pair of yesterday's 140cm competition.
Eszter Bardóczky, representing Prémium Horse Feeds, and Dervilla Cambell-Grieve on behalf of the jury, congratulated the competitors.
The main sponsor of the event is Szerencsejáték Zrt.
Photo: CSIO Budapest / Krisztina Hajdu